Canberra Showroom News

In an effort to help protect staff and customers within the ACT, our Canberra showroom (retail shop) is now closed to public walk-in traffic and pickups. However we are now offering free shipping on our website within the ACT.
Latest Update - 26-Oct-2021
We have now reopened our Canberra showroom to the public with Covid Safe practises in place. We now welcome customers to drop in and see us for sales assistance and to demo products where needed.
ACT Showroom:
- Showroom now reopened to the general public
- For a limited time you can still take advantage of FREE SHIPPING within the ACT
- As always, you can place an order online and select the "Pickup / Click & Collect" option
- Showroom is temporarily closed on Saturdays
- Covid Safe policies in place including mandatory mask wearing and regular cleaning
Covid Safe
There will be a limit of 4 customers within the inside showroom at any one time and we will ask customers to record their presence for COVID tracing via the provided QR code or paper option. Customers should keep a 1.5m distance between themselves and staff and masks are required to be worn at present. Regular daily cleaning tasks will be undertaken staff and we make available hand wash and cleaning wipes that can also be used by customers to clean items prior to touching them. Steps for improving ventilation are also in place. Please do not visit the showroom if you are sick or feel unwell. We greatly appreciate your cooperation and understanding.

Showroom Order Options:
Place order in Showroom - customers are now free to browse the showroom and place orders with the assistance of our sales staff.

Pre-Placed Pickups / Click & Collect - either enter the showroom, or ring the doorbell at the outside of the warehouse roller door, for prompt service for pickup orders already placed and paid for online.

Place Pickups on Arrival - use a smartphone to place orders via our website and the 'Pickup' / Click & Collect' option. If our showroom limit of 4 customers is reached, we suggest this option to customers waiting outside.

Contactless Pickups / Drive & Collect - we can accommodate contactless pickup upon request. Please place an order and call our staff to confirm the desired pickup time and your vehicle make/model. We can then arrange for the goods to left at or loaded into your vehicle at the planned time or upon a further phone call.
We are once again able to provide products for demonstrations purposes, though please understand that with some staff still working from home, at busy times sales assistants may need to attend to other customers.

Also, if you prefer to keep your distance or just try a product in the comfort of your own home, we do offer a 30 day return policy allowing customers to try products and return for a full refund if not suitable. Read more about our return policy here.
Our live chat and phone lines are open as normal 9:30am to 5pm weekdays - 02 61885477 - give us a call to speak to Jonny, Tim or Hazel about any product queries you have. We are fast becoming experts in all things podcasts, Zoom conferencing, home recording and live streaming - we are keen to learn more and tailor solutions for people, so reach out with any problems you are having with managing audio at home.
To place an order for pickup, use the website as normal and enter an ACT postcode in checkout to see the Pickup shipping option.
----------------------------------------------------------
We do not expect there to be any problems or delays with our online ordering systems and delivery partners. However, carriers are now enforcing that a signature will not be required on delivery. Learn more here about delivery options including using Parcel Lockers / POP Points if leaving a parcel is not practical.
Thanks to our customers for your understanding and support during this period. We also fully comprehend the hardship experienced by many of clients and working musicians. Stay well, stay positive, look after each other and look forward to the rebirth or live music in the not too distant future.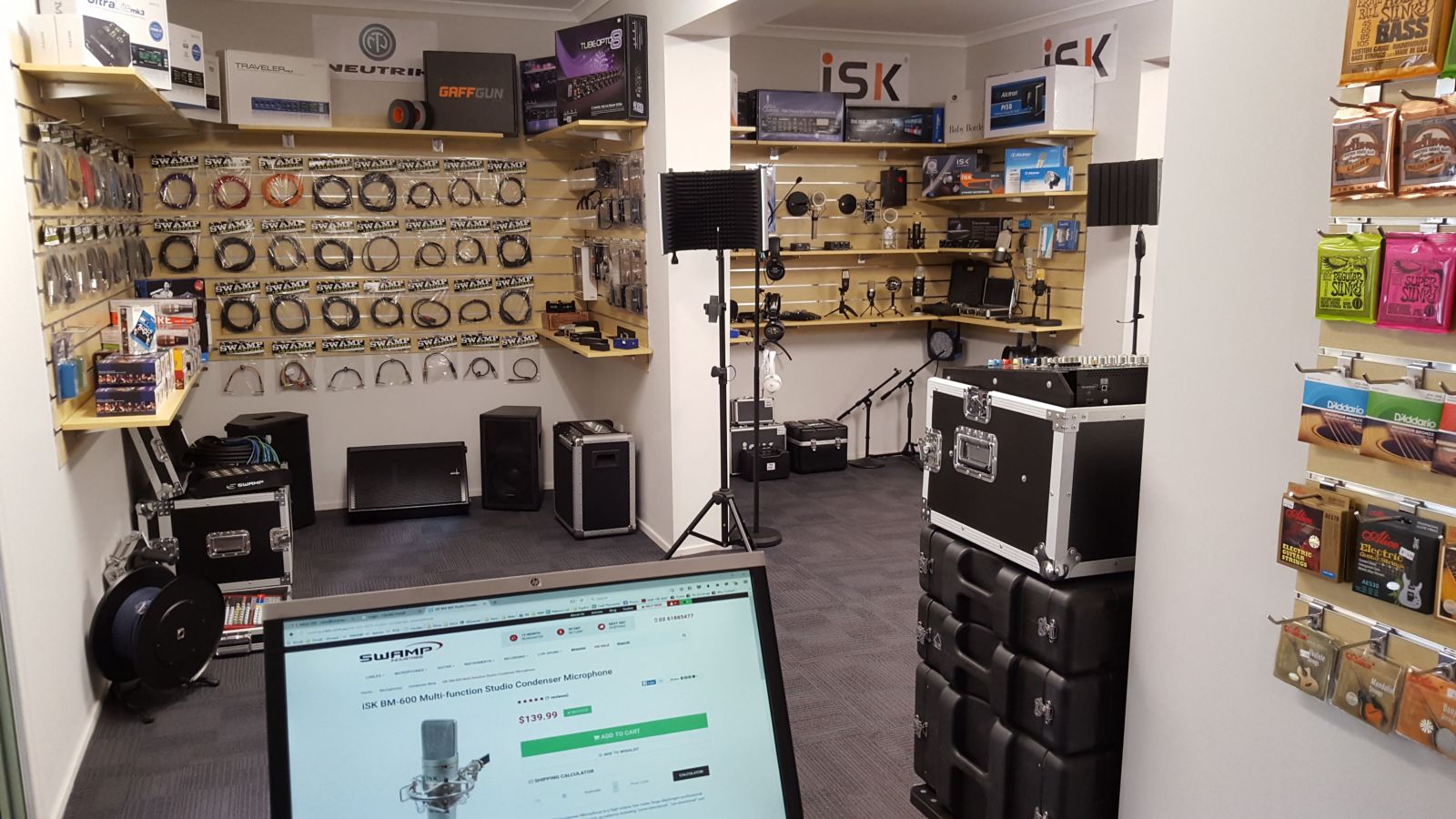 ---