Canberra Showroom News

In an effort to help protect staff and customers within the ACT, our Canberra showroom (retail shop) is now closed to public walk-in traffic, however pickups are still possible, and we are now offering free shipping on our website within the ACT.
Latest Update - 15-Aug-2020
ACT Showroom:
- Showroom closed to general public
- Take advantage of FREE SHIPPING within the ACT
- Place an order online and select the "Pickup" option
- $5 charge for orders requiring sales assistance at showroom door
- Showroom is temporarily closed on Saturdays
Due to the changes and challenges presented by the COVID period and the need to our protect staff working in the adjacent office, we have temporarily closed our Canberra showroom. We encourage customers to take advantage of our current Free Shipping offer within the ACT, or utilise the "Pickup" option available by entering an ACT postcode at checkout.

Showroom Order Options:
Customers can ring the doorbell at the outside of the inside showroom door, for prompt service for pickup orders.
We are providing a tablet that customers can also use to place orders their own pickup orders on arrival, and note you could also use your own smartphone.
For customer requiring sales and order assistance at the showroom door there will be a $5 charge added to all orders.
We are not currently able to provide products for demonstrations purposes.
However note that we do offer a 30 day return policy allowing customers to try products and return for a full refund if not suitable. Read more about our return policy here.
Our live chat and phone lines are open as normal 9:30am to 5pm weekdays - 02 61885477 - give us a call to speak to Jonny, Tim or Alex about any product queries you have. We are fast becoming experts in all things podcasts, Zoom conferencing, home recording and live streaming - we are keen to learn more and tailor solutions for people, so reach out with any problems you are having with managing audio at home.
To place an order for pickup, use the website as normal and enter an ACT postcode in checkout to see the Pickup shipping option.
----------------------------------------------------------
We do not expect there to be any problems or delays with our online ordering systems and delivery partners. However, carriers are now enforcing that a signature will not be required on delivery. Learn more here about delivery options including using Parcel Lockers / POP Points if leaving a parcel is not practical.
Thanks to our customers for your understanding and support during this period. We also fully comprehend the hardship experienced by many of clients and working musicians. Stay well, stay positive, look after each other and look forward to the rebirth or live music in the not too distant future.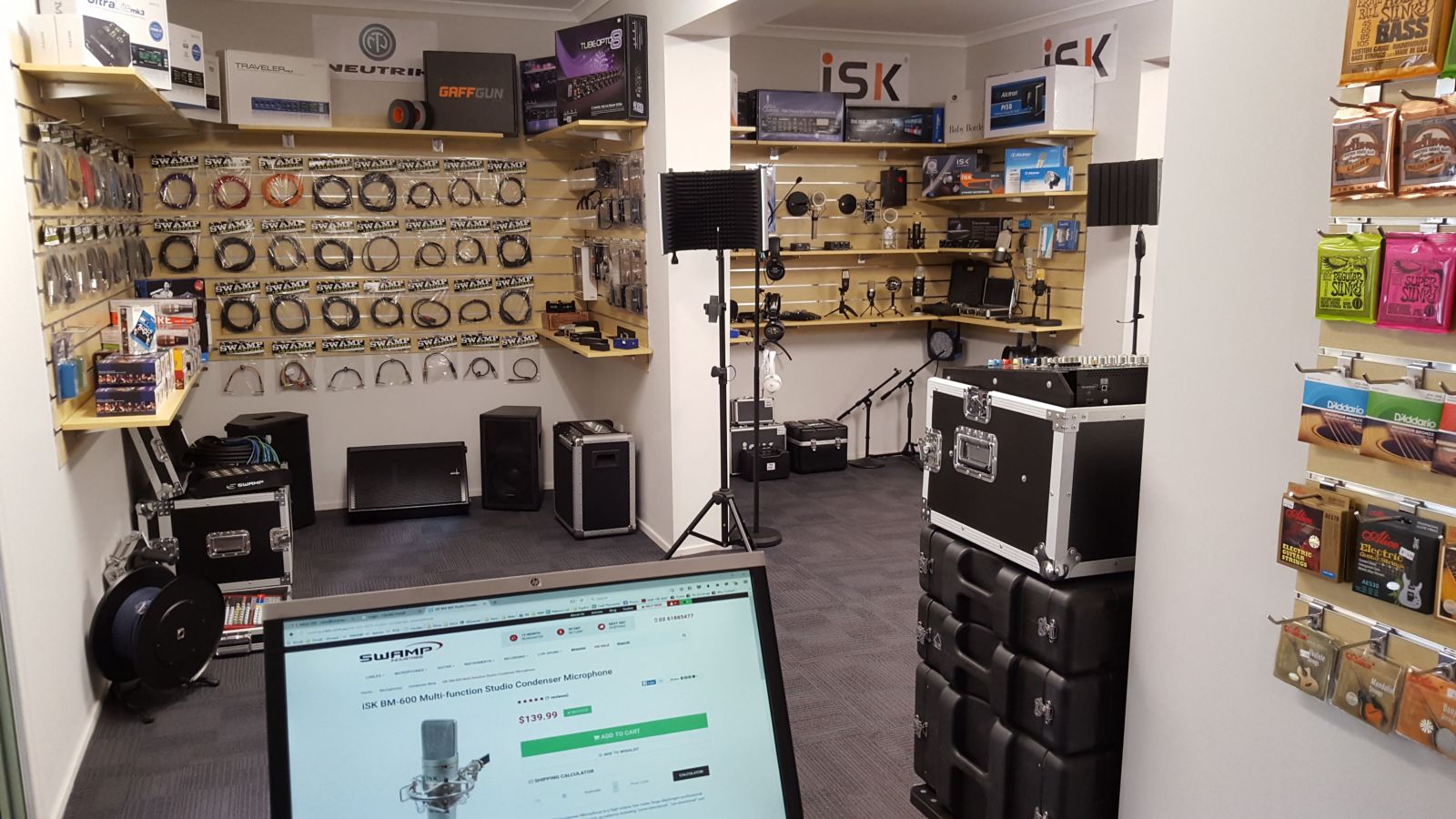 ---