Daphon DT60 Digital Tuning Guitar Pedal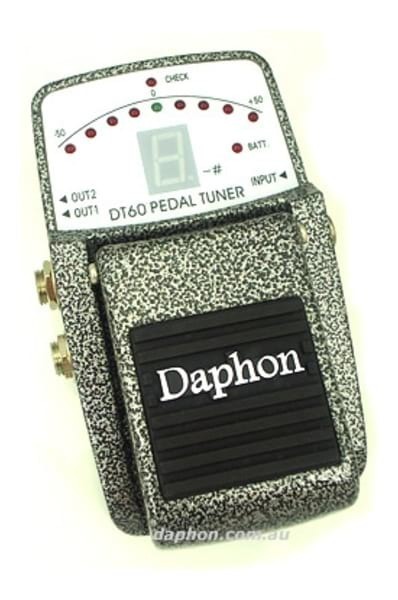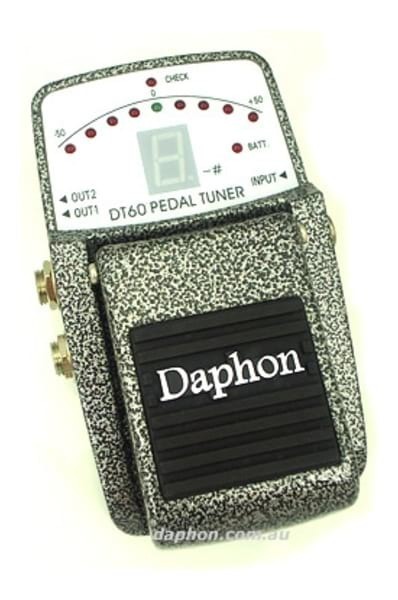 Daphon DT60 Guitar tuning pedal. The DT60 is an accurate, easy to use pedal for tuning your guitar quickly. The LED display indicates your frequency in relation to closest note detected for easy tuning. The note being tuned to is shown in the centre display, the tuner can tune to all notes; naturals and sharps. This pedal has two outputs. Output 1 is always active and Output 2 is disabled with the tuner is switched on, enabling you to tune your guitar without sounding your notes aloud.
Pedal Information:
Suitable for Guitar and Bass

Runs on a 9v Battery that is included

Can also run on a 9v ac adapter (please check our store)
Single Input and Double Output (Silent and (1/4" Jack)
Heavy duty metal casing
Rubber sole to prevent slipping
Although these pedals are designed for electric guitar, their analog design makes them compatible with most other electric instruments, including microphones.
Great

12 February 2017

Top product and Great service, highly recommend.




5

(5)