Dual XLR(m) to 3.5mm(f) TRS - Stereo Signal Headphone Splitter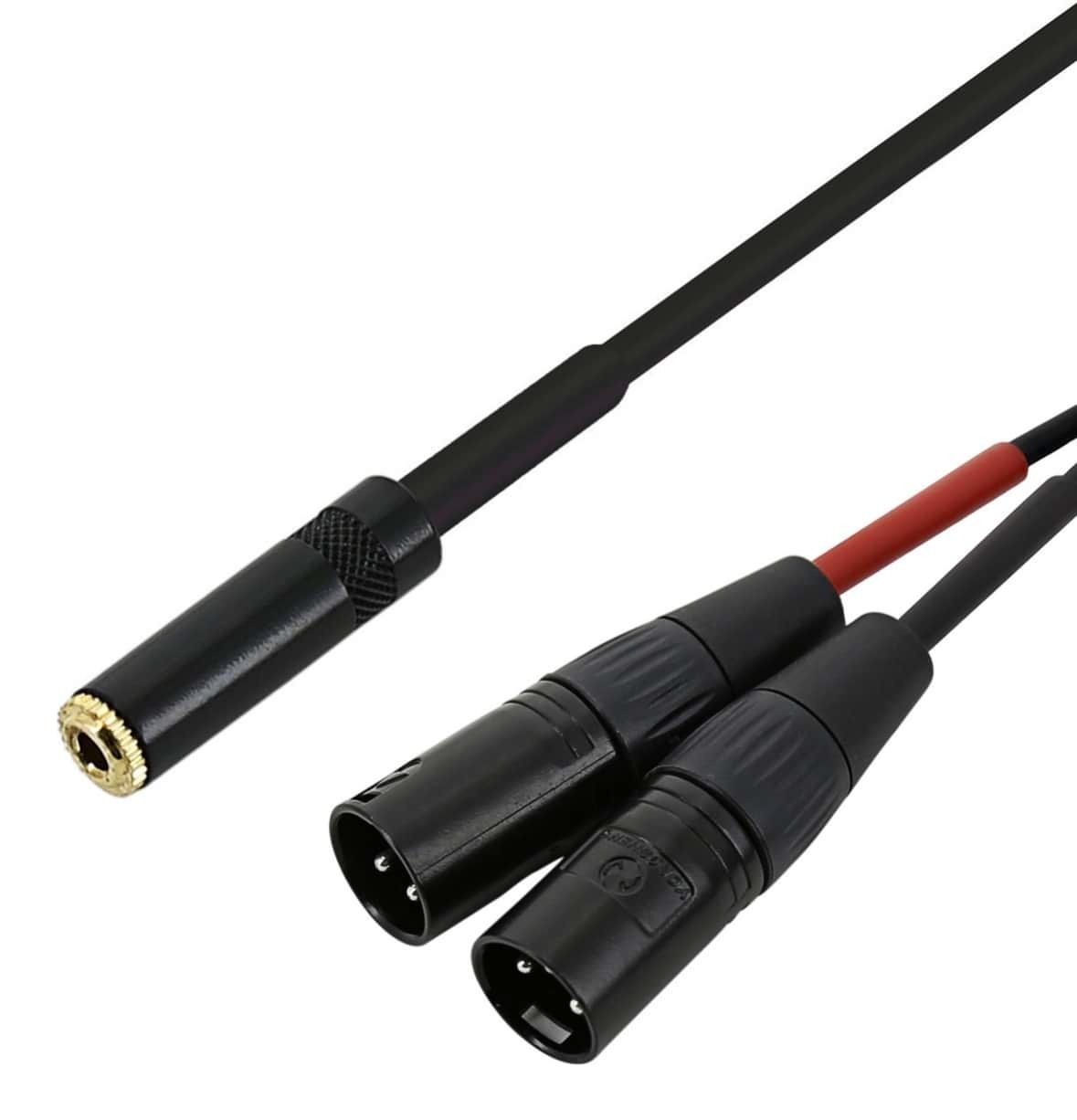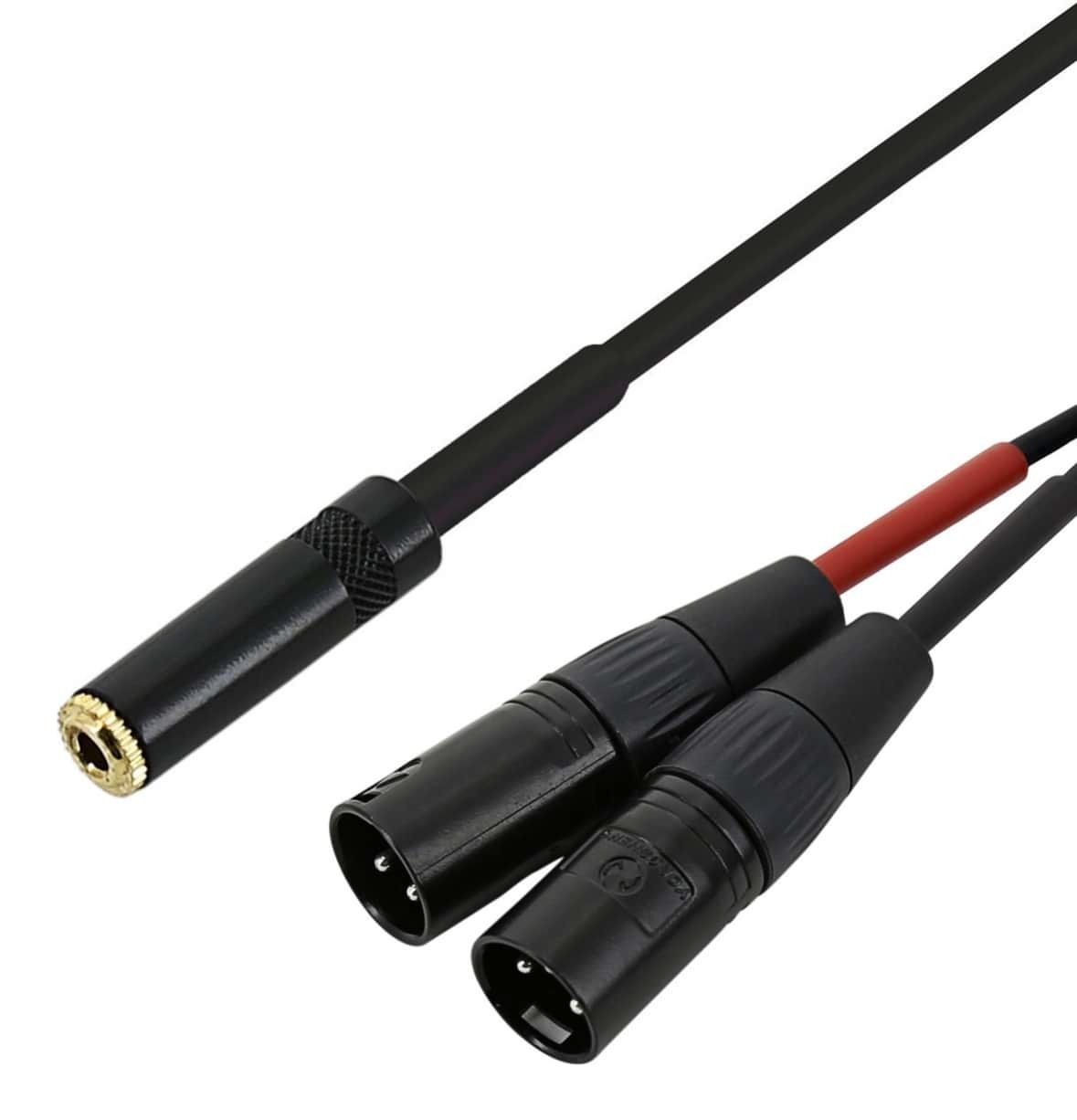 Stereo Signal Headphone Splitter - 3.5mm Female Stereo to Dual XLR(m)
Splits a 1/8" TRS stereo (left, right) signal into two individual XLR(m) channels. Ideal for connecting a 3.5mm mini-jack headphone cable, into two channels on a mixing desk. By panning each channel Left or Right, you can replicate the "true stereo" sound from the headphone output.
Note. A headphone signal is a "loaded" signal, designed to push the tiny speaker cone inside headphones. If connecting into a low-Z XLR mic input, note that the signal may be "hot" and little or no gain may be required, even using a pad may be necessary.
Quality Cable and connectors
Using professional quality all metal connectors, OFC conductors and a braided ground shield, this cable is designed to transfer your signal without interference and can withstand the rigours of constant use.
Specifications:
Conductor Cores: 16*0.12mm
Ground Core: BRAIDED (0.12mm*2*16)
Connectors: 3.5mm (m) (1/8") - XLR(m)
Wiring:
3.5mm TIP = XLR1 (Pin2)
3.5mm RING = XLR2 (Pin2)
3.5mm SLEEVE = XLR1 + XLR2 (Pin1 / Pin3)

Be The First To Review This Product!
Help other SWAMP Industries users shop smarter by writing reviews for products you have purchased.