Effects Pedal Pack - Heavy Metal + Delay + 9v + Cables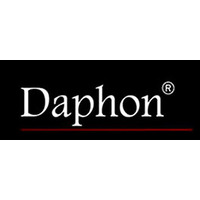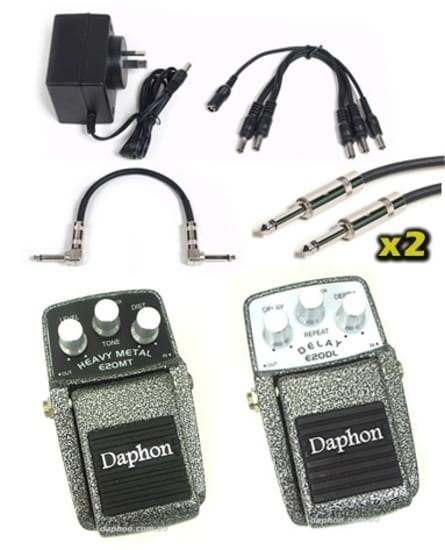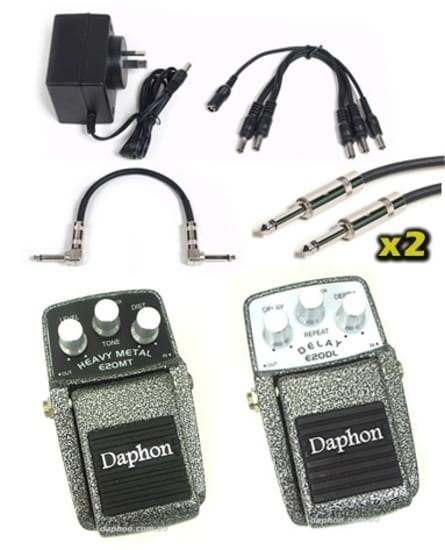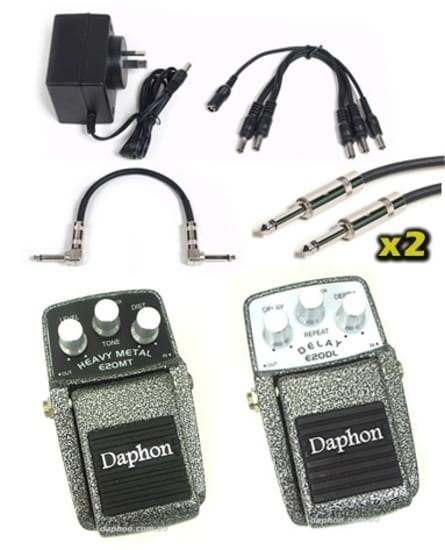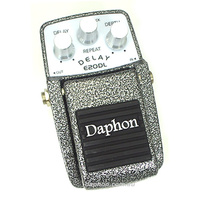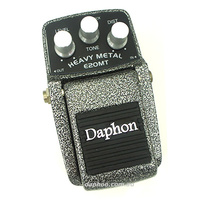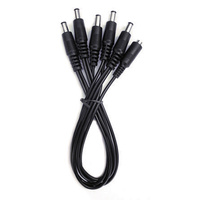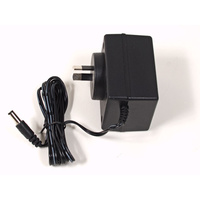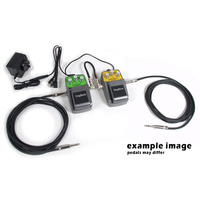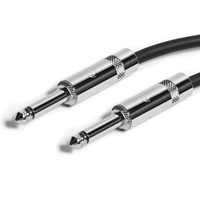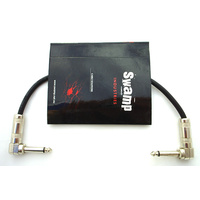 $99.99
Sold Out
Stock Due: Contact us for an ETA
Bring your guitar playing to life with this package of two awesome guitar effects + accessories. The Daphon E20MT pedal produces those huge sounding metal distortion tones, for those who like it heavy! Throw in the E20DL analog delay pedal and have a totally new dimension of sounds to play with. Delay is one of those classic effects and is endlessly versatile. Great on its own by comes to life when used with other effects.
What's included:
1x E20MT: Daphon E20MT Guitar Heavy Metal effect pedal. The E20MT is the ultimate in heavy metal distortion pedals. With it's wide dynamic range and thundering bottom end, it is capable of producing rich and powerful drive and bass heavy distortion. The individual controls let you adjust both the levels of distortion and it's tone characteristics.
1x E20DL: Daphon E20DL Guitar Analog Delay effect pedal. The E20DL analog delay offers authentic note reproduction to rival any delay device. Notes come back exactly as you played them: Not rounder, harsher or altered in any manner.
1x 3m Guitar lead 1x 5m Guitar lead: These premium quality leads feature durable Ningbo Neutrik connectors and are made for professional use.
1x Patch lead: 25cm patch lead for connecting connecting between guitar pedals.
1x 9v, 500mA Ac Adapter: Regulated power supply for powering your pedals from a wall outlet.
1x Daisy Chain: Connects to the plug at the end of your power supply and makes it possible to power up to 5 pedals at once.
Pedal Information:
Suitable for Guitar and Bass

Runs on a 9v Battery that is included

Can also run on a 9v ac adapter
Single Input and Output (1/4" Jack)
Heavy duty metal casing
Rubber sole to prevent slipping
Be The First To Review This Product!
Help other SWAMP Industries users shop smarter by writing reviews for products you have purchased.