Fishman FS-101 Presys Acoustic Guitar Onboard Preamp EQ Pickup System with Jack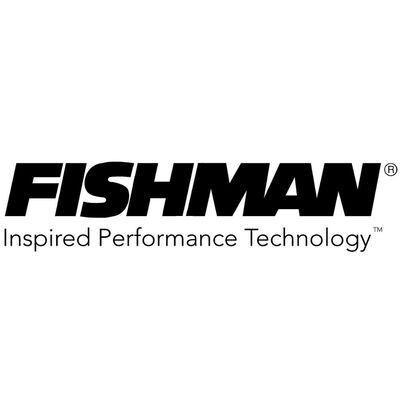 $99.99
Sold Out
Contact us for an ETA
Presys 101 Onboard Preamp Pickup System with Jack Output
Fishman is one of the most famous names in pickup and preamp design for classical and acoustic guitars, ukuleles, banjos, and many other stringed instruments. The Fishman Presys 101 onboard preamp system is ideal to convert your acoustic instrument into a performance instrument. This system includes a preamp, a Sonicore pickup, jack output, volume, EQ and phase controls and a built in tuner with LED display.
Small Format, Many Features
The Presys Onboard Preamp System is designed and built to offer maximum control, performance and quality in a small, unobtrusive format. It includes a pre-wired Fishman Sonicore pickup for solder-free, plug and play installation, a low battery indicator, low profile control knobs and a unique pivot design for easy access to the battery compartment. It takes a 9V battery, and the battery life is approximately 88 hours.
Installation
Although the system is easy to install, it is recommended that you utilise a luthier to ensure no damage to your precious instrument. The user guide is available above, however the installation of preamp, pickup and endpin guides, and cutout template, is available here.
Features:
Presys with Sonicore pickup and endpin jack
Bass, Middle and Treble control knobs
Built-in tuner with LED display
Phase switch
Low battery indicator
Unique pivot design for instant 9V battery access
Pre-wired Fishman Sonicore pickup for easy, solder-free installation
Low profile control knobs

Be The First To Review This Product!
Help other SWAMP Industries users shop smarter by writing reviews for products you have purchased.