FOSTEX Studio Monitor Speaker Package - 2x PM0.5d and 1x PM Sub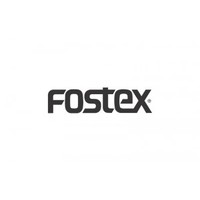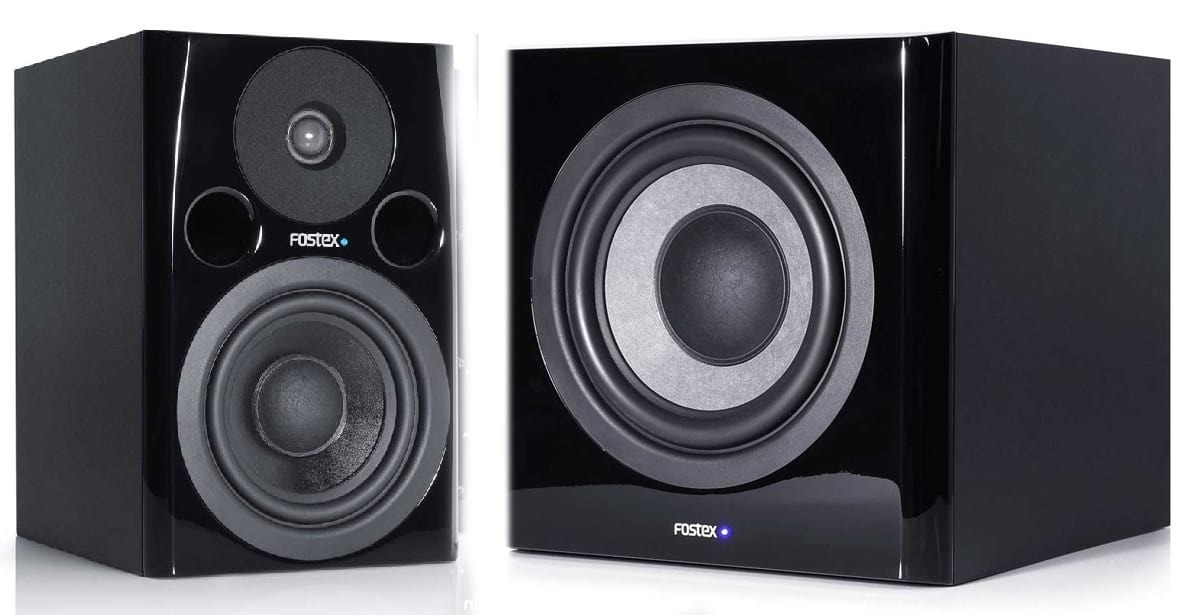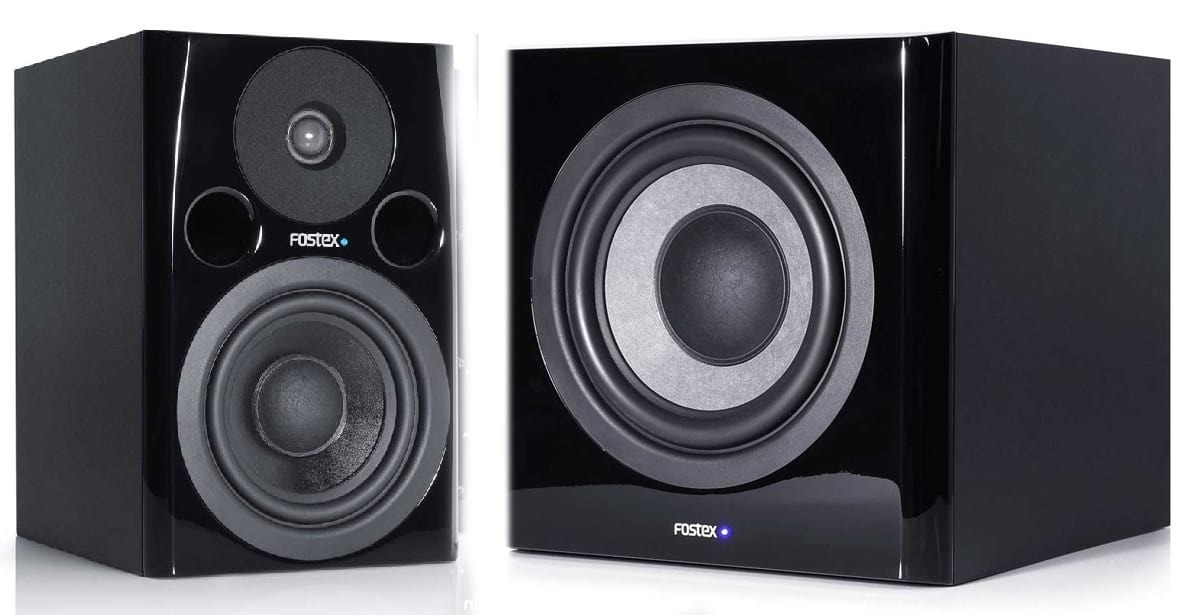 $719.99
Sold Out
Contact us for an ETA
Exceptional audio performance matched to jaw-dropping good looks
The PM0.5d - Bi-amped Powerhouse of Crystal Clear Audio
These monitors are perfect for a home studio or smaller commercial studios where space can limit speaker placement options. The PM0.5d is Fostex's latest brainchild, employing the most recent technological advancements in studio monitoring and 70 watts of bi-amped power to produce a fantastic full range performance with exceptional neutrality even at higher volumes. Features a UFLC 20mm soft dome HF unit and 130mm LF woofer and input gain control.
The PM Sub - 68 Watts of Awesome Bass Sound
Designed as the perfect partner to a PM0.5d, the new Fostex PM-SUBn sub woofer features a brand new 68 watt amplifier and a 200mm driver to deliver precise, low frequency reproduction and excellent deep bass output.
Ideal Monitor Package for Home Studios
Ideal for applications where clear, precise, 'full-spectrum' audio and flexible monitoring are required. - A combination of power and accuracy that will satisfy even the most discerning listener. With the dispersion of the PM0.5d's from the two way ported enclosure design, it will deliver a superb sound almost regardless of room acoustics, you can't beat these studio monitors for versatility and all round good looks. The compact design allows for ideal speaker placement even in tight spaces.
Item Includes:
- 2x PM0.5d
- 1x PM Sub
Read an in depth review of these speakers by "Sound on Sound"
PM0.5d Features:
60 watts of bi-amped power
matched pair of speakers
3/4" silk dome tweeter / 5" LF woofer
Newly designed matte front baffle
Magnetically shielded
Rear port
The PM0.5n has built upon the already extremely high performance audio quality from PM0.5mk2 with improved drivers
The LF drivers have been developed to obtain extremely pure music reproduction by employing the latest technology in cone material.
The cone uses a mixture of cut and milled fibers that are made from aromatic polyamide. It is then impregnated with resins to simultaneously achieve high rigidity and optimum damping.
The cone also has an olefin film thermally adhered to its surface to control frequency response and to establish long term reliability.
The center dust cap is made of non-wood cellulose material and is also impregnated with resin.
The voice coil is made of super high purity copper wire to achieve extremely low distortion.
The 20mm soft dome tweeter employs Fostex's UFLC technology (Poly Urethane Film Laminated Cloth) to achieve light weight and high stability performance.
The amplifiers are precisely calibrated to match the performance capability of the drivers
Magnetically shielded for proximate setting to video monitor
Elegantly silk-screen printed 'Fostex' logo with blue LED
PM0.5d Specifications:
Enclosure System: 2-way bass-reflex system with rear port
HF unit: 20mm Silk Dome
LF Unit: 130mm Fibre Glass woofer
Frequency Response: 50Hz - 30kHz
Crossover Frequency: 2kHz
Impedence :10k ohm or higher
Nominal Input Level: -10dBV
Connector : TS 1/4 inch jack unbalanced, RCA pin unbalanced
Amp Power: Low Frequency: 35 watts, High Frequency: 23 watts
Amp Distortion: less than 0.01% T.H.D. @25W, 4-ohm 20Hz-20kHz
Amp Signal to Noise: less than 84dB, 20Hz-30kHz, unweighted
Amp Slew Rate: 15V / µ sec
Inputs: XLR-3-31(balanced) and 6mm TRS Phone (unbalanced)
Physical Dimensions: 165w x 270h x 214.50d (mm)
Weight: 4.5kg
Power Requirement / Consumption: 60W (AUS)
PM Sub Features:
200mm / 7.9" woofer
Newly designed, exclusive 68W high-power amplifier
Easy to set-up (just a single gain control and phase reverse switch)
Newly designed, compact, closed type enclosure
200mm long-stroke woofer unit with a paper cone. Constructed using a mix of light BKP (Bleached Kraft Pulp) combined with ultra-strong Kevlar fiber
Newly designed 68W high-power amplifier
High quality wood cabinet feature a rich, glossy black front baffle, perfectly matching the acclaimed PM-n series.
Controls for Volume and Low-Pass frequency (50 / 150Hz) and phase (0 / 180 degree) allowing easy matching with PM0.4n, PM0.5d or other powered monitors
RCA Pin and phono jack I/O
Package includes Stereo RCA Pin – RCA Pin cable (1.5m), Stereo mini – RCA Pin cable (1.5m) and 2 x Phone-Phone cable (2m). - All you need is in the box!
PM Sub Specifications:
Amplifier Section
Rated Output: 68W
Input Terminal: 6mm TS phone, RCA Pin
Input Sensitivity: 100mV
Input Impedance: 20k ohm or more
Output Terminal: 6mm TS phone, RCA Pin
Functions: Phase switch (0/180 degree), Cross-over adjustment (50/150Hz),
Volume control
Speaker Section
Type: Closed type acoustic suspension
Speaker Unit: 20cm cone type (simplified magnetically shielded)
Impedance: 8 ohm
General
Dimensions: 300(W) x 301(H) x 364(D)mm
Weight: Approx. 11.6kgs
Supplied accessories: Stereo RCA cable (1.5m), Stereo mini – RCA pin cable (1.5m),
Phone-Phone cable (2m) x 2 (Red/White)

Be The First To Review This Product!
Help other SWAMP Industries users shop smarter by writing reviews for products you have purchased.