Effects Pedal Pack - Flanger + Phaser + 9v + Cables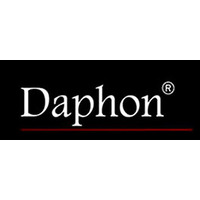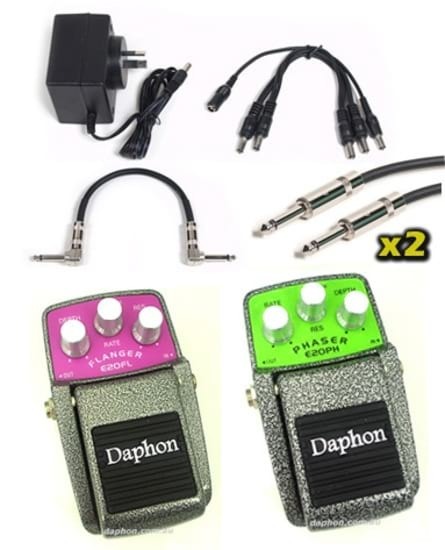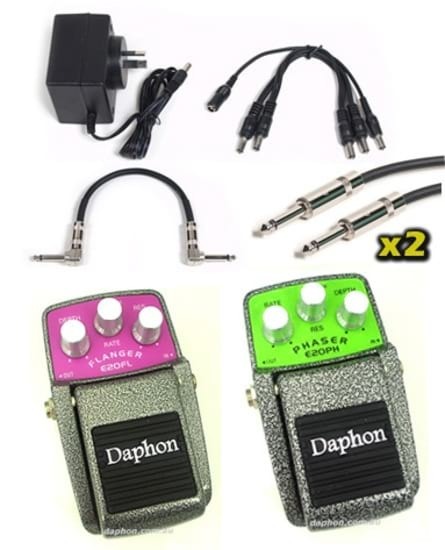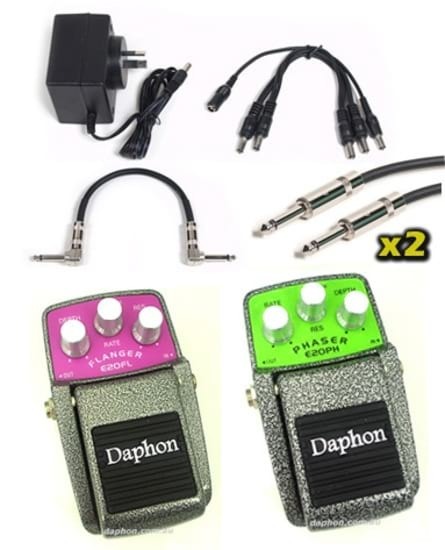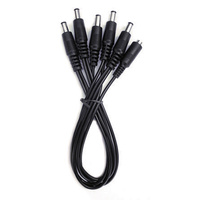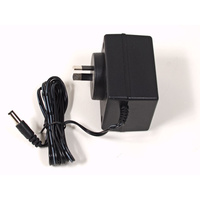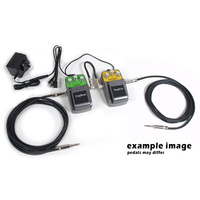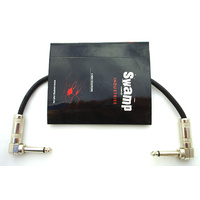 $99.99
Sold Out
Stock Due: Contact us for an ETA
Bring your guitar playing to life with this package of two awesome guitar effects + accessories. The Daphon E20FL Flanger pedal combined with the Daphon E20PH Phaser pedal is a great combination to explore new signal-processing ideas. Prepare for an out-of-this-world experience as you fuse these two sounds, and you will discover why two heads are indeed better than one!
What's included:
1x E20FL: Daphon E20FL Guitar Flanger effect pedal.The E20FL produces the classic flanger effect with thick stereo flanging and has a wide range of possible sounds from a subtle tremolo to an effect that seems to swirl you around. A flanger is must for any experimenting guitarist.
1x E20PH: Daphon E20PH Guitar Phaser or Phase Shifter effect pedal. The E20PH serves up classic phasing, creating a rise and fall effect in frequency response, adding a three dimensional effect that adds a swirl to any music style. Phasers are great for textual rhythm playing and dynamic solos, giving a sense of swelling tone resembling a jet plane whoosh.
1x 3m Guitar lead 1x 5m Guitar lead: These premium quality leads feature durable Ningbo Neutrik connectors and are made for professional use.
1x Patch lead: 25cm patch lead for connecting connecting between guitar pedals.
1x 9v, 500mA Ac Adapter: Regulated power supply for powering your pedals from a wall outlet.
1x Daisy Chain: Connects to the plug at the end of your power supply and makes it possible to power up to 5 pedals at once.
Pedal Information:
Suitable for Guitar and Bass

Runs on a 9v Battery that is included

Can also run on a 9v ac adapter
Single Input and Output (1/4" Jack)
Heavy duty metal casing
Rubber sole to prevent slipping
Be The First To Review This Product!
Help other SWAMP Industries users shop smarter by writing reviews for products you have purchased.