Alctron iPad / Tablet Holder - Microphone Stand Attachable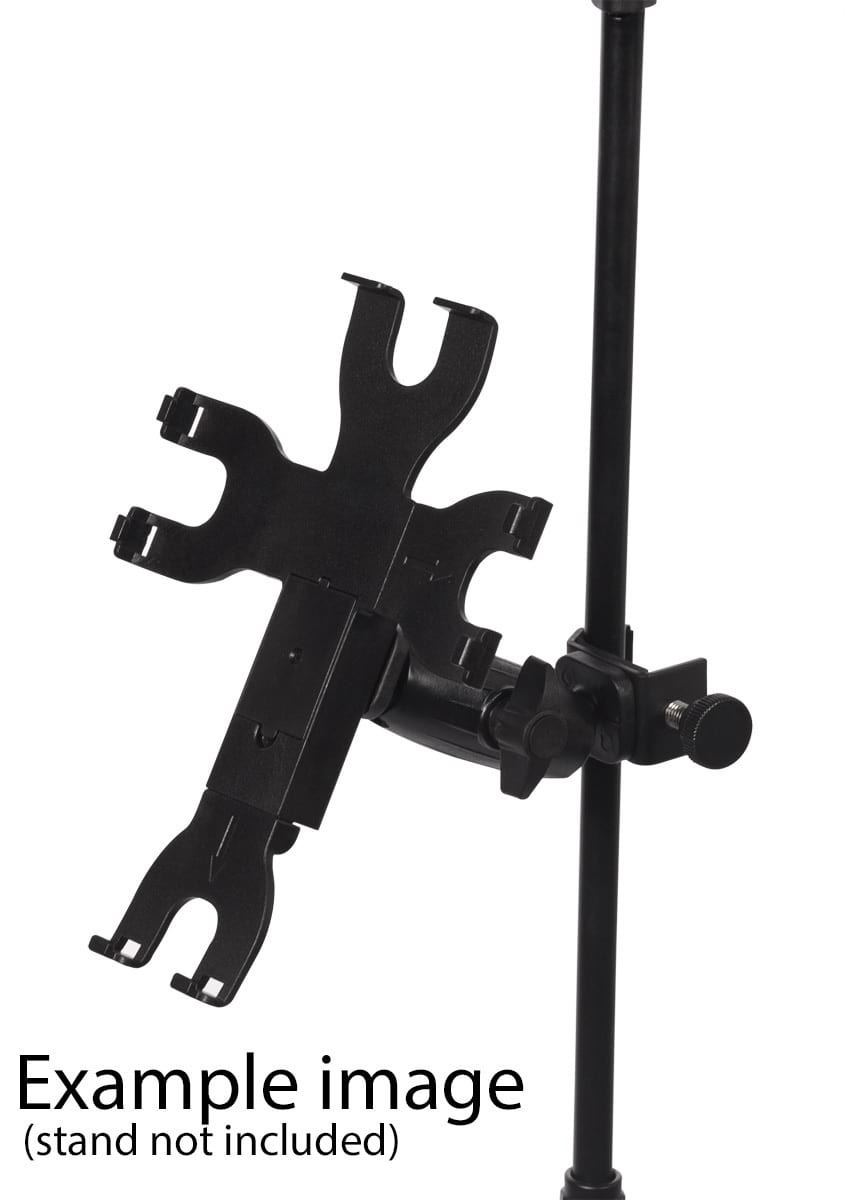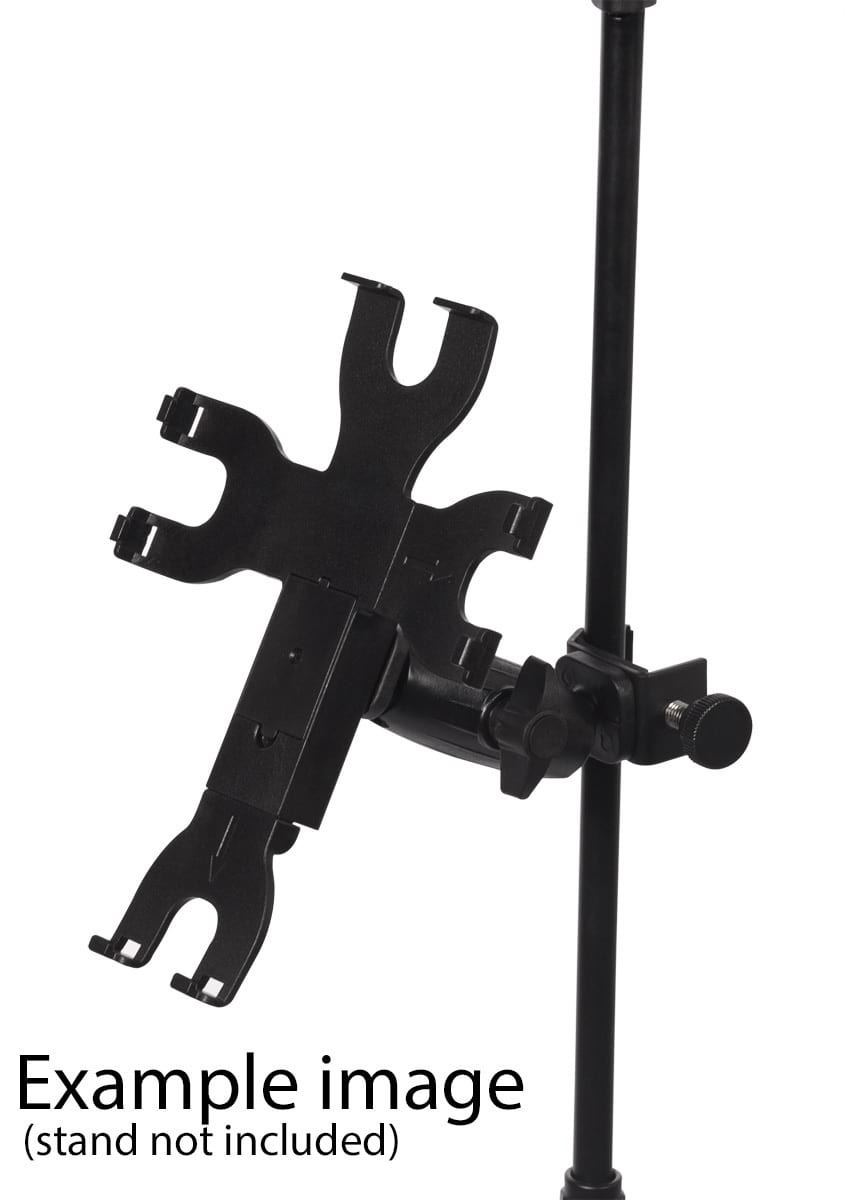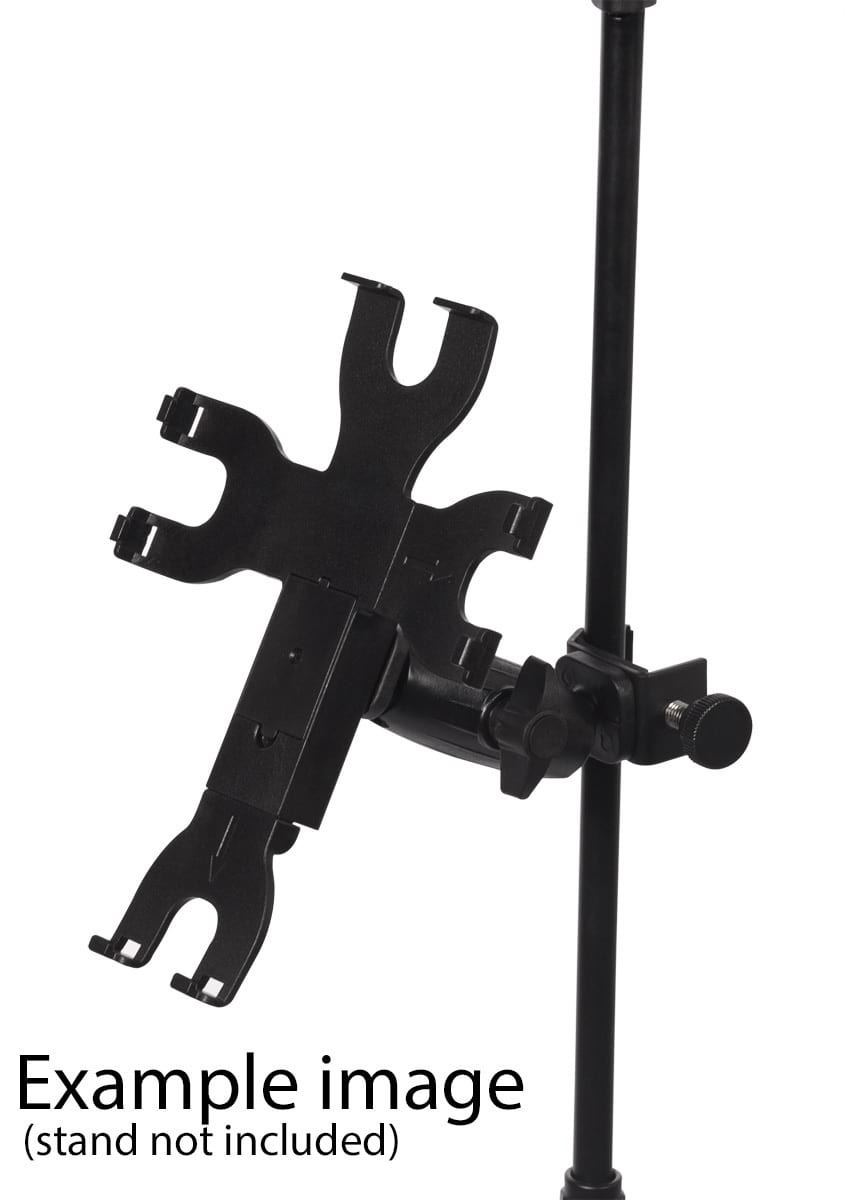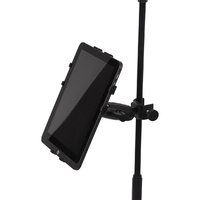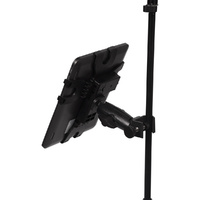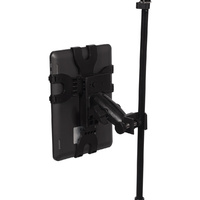 $39.99
Sold Out
Stock Due: mid December
Alctron IS-4 iPad / Tablet Holder - Mic Stand Attachable
The Alctron IS-4 incorporates a compact portable design which easily mounts onto any existing microphone stand allowing for simplified set up.
Suits many sizes of iPad and Tablet!
The IS-14 is sized perfectly to fit the iPad (v1,2,3,4,)and the soft black matte edges of the holder will clip around the device to ensure stability. The IS-4 has 2 spring loaded arms, that allows it to hold a range of different device sizes securely and without risk of accidentally becoming loose. Check your tablet's dimensions to ensure it fits between the min and max sizes listed in the specifications.
Flexible, Secure, Versatile
The adjustable clamping mechanism swivels around a round ball, allowing for a huge range of possible angles and orientations. The IS-4 then attaches to any mic stand or suitable pole upright using a hand tightened bolt, ensuring reliability and safety.
Features and Specifications:
Mounts onto a mic stand
Flexible, adjustable joints
Secure locking mechanism
Tilt and angle adjustable
Minimum holder space dimensions: 24cm x 18.50cm
Maximum holder space dimensions: 26.5cm x 19.50cm

By:

Belinda Green

on 31 October 2015

Firstly, thank you to Mr Ron Arnold for your detailed review "GREAT" it's always good to have some details instead of one line or two that really explains nothing much at all. I am now of the opinion that I too shall now give this a go and purchase this bracket and adapt it to my new MS Pro 3 Tablet as I have also found no one has available a holder that will fit my Pro 3 tablet to a mic stand. With out reading this review I would never have thought about adapting this holder myself. I also play numerous musical instruments & have sold my ipad to upgrade to the Microsoft Pro3 and if not for my Dad telling me to read this review I would have still been wondering how I could fit my PRO 3 to my mic stands thanks Swamp for allowing your customers a chance to review your products and thank you again to Ron Arnold for the review you have convinced me to do the same with the help of my Dad.




4

(4)
By:

Ron Arnold

on 30 October 2015

To all who may be looking for a tablet holder that will fit the Microsoft Surface Pro3 this item will not easily fit the same however, when I modified it, cut a little off the vertical arms and cut off the grab lugs from each end of the width arms, glued the holders backing plastic mount to a piece of 3mm mdf board it works Great! The thing is many manufacturers have trouble in keeping up with the new technology the MS Surface Pro 3 is the best tablet on the market as it is a full pc in a tablet & because no one offers a mic stand tablet holder for the MS Surface Pro 3 I have managed to do it with this holder from Swamp Industries. Even if manufacturers haven't caught up we as the consumers must find ways to adapt that make things work in our favour! Thank you Swamp Industries for a very durable product that can be adapted to fit the latest technology, the MS Surface Pro3 now works great on my very own unique and one off bracket holder after my personal upgrade. I must admit it is frustrating when looking for a holder to suit a MS Surface Pro 3 as everything seems to be made for ipad & the new powerful tablets like the MS Pro 3 are not even catered for. Do it yourself! with this product from Swamp Industries.




4

(4)
By:

Estrella Lowe

on 12 July 2015

Solid construction, easy to mount iPad, a good ball and socket attachment that makes positioning of the ipad easy.




4

(4)
By:

Gregory Noyes

on 29 December 2013

Fantastic value & it suits my 9" Android Tablet. Perfect arrangement for an iPad.




4

(4)