iSK 2B-Beauty Studio Tube Microphone
Featuring Psvane 12AX7-TII Premium Grade Treasure Tube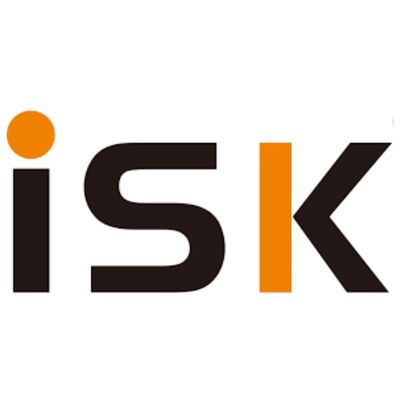 $579.99
Sold Out
Contact us for an ETA
Psvane 12AX7-TII Premium Grade Treasure Tube
The 2B Beauty is an enhanced version of the iSK TRM-11. The TRM-11 uses a Shuguang 12AX7B tube, which is a low cost stock tube used in various OEM products. The 2B Beauty uses a Psvane 12AX7-TII Premium Grade Treasure Tube, which are the factory tested cream of the crop from a company that specializes only in high end tubes. This tube provides even cleaner amplification, and gives this microphone more clarity, and a smoother high end.

34mm Pure Gold Dual Sided Capsule
The 2B Beauty condenser microphone by iSK Pro Audio has a 34mm, dual sided, large diaphragm capsule that features a patented pure gold coating, providing quality equivalent to the best tube microphones on the market.
Low-cut filter, -10dB pad
Get rid of unwanted low frequency rumble common to home studios and remote location recording with the featured low-cut filter. Ensure proper recording levels every time. With the -10dB you can control any screaming guitar or vocal easily.
9 Polar Pattern Selection
This beauty comes equipped with 9 different polar patterns to choose from. A great vocal microphone that is versatile with endless applications. Record solo vocals or duets, kick drums or violins, choirs or ambience. This mic gets the job done no matter what you're working on.
Windscreen, shockmount, and interchangeable body
This microphone comes with a windscreen to protect your recordings from sibilance and booming or popping noises and a shockmount to properly isolate the large diaphragm condenser. Also included are two interchangeable white and blue bodies for your microphone to best coordinate with your studio.
In the Box:
Custom windscreen
Shock mount
Power supply
Power cord
5 pin XLR
Interchangeable white and blue bodies.
Features:
Classic plate-follower circuit with transformer-coupled output, similar to those used in vintage German tube-mic designs
Custom made dual-bobbin output transformer
Psvane 12AX7-TII Premium Grade Treasure Tube
German red Wima capacitors
Optional Shuguang 12AT7 is also available. It does not enhance the sound, but rather provides a different tonal character, and more headroom
Specifications:
Patented, pure gold coated, 34mm dual sided capsule.
Sensitivity: -34 dB/ +/-2 dB (0 dB=1V/Pa at 1khz)
Output Impedance: 50Ω±30% (at 1 kHz )
Load Impedance: ≥1000Ω
Self Noise: 81 dB/ 80 dB /79 dB
Max Input SPL: 135dB (at 1kHz≤1% T.H.D)
S/N Ratio: 81 dB / 80 dB /79 dB
Electrical Current: 3mA
Frequency Response: 20hz - 20khz

Be The First To Review This Product!
Help other SWAMP Industries users shop smarter by writing reviews for products you have purchased.