JOYO COBRA Clip On Guitar Tuner with USB Connection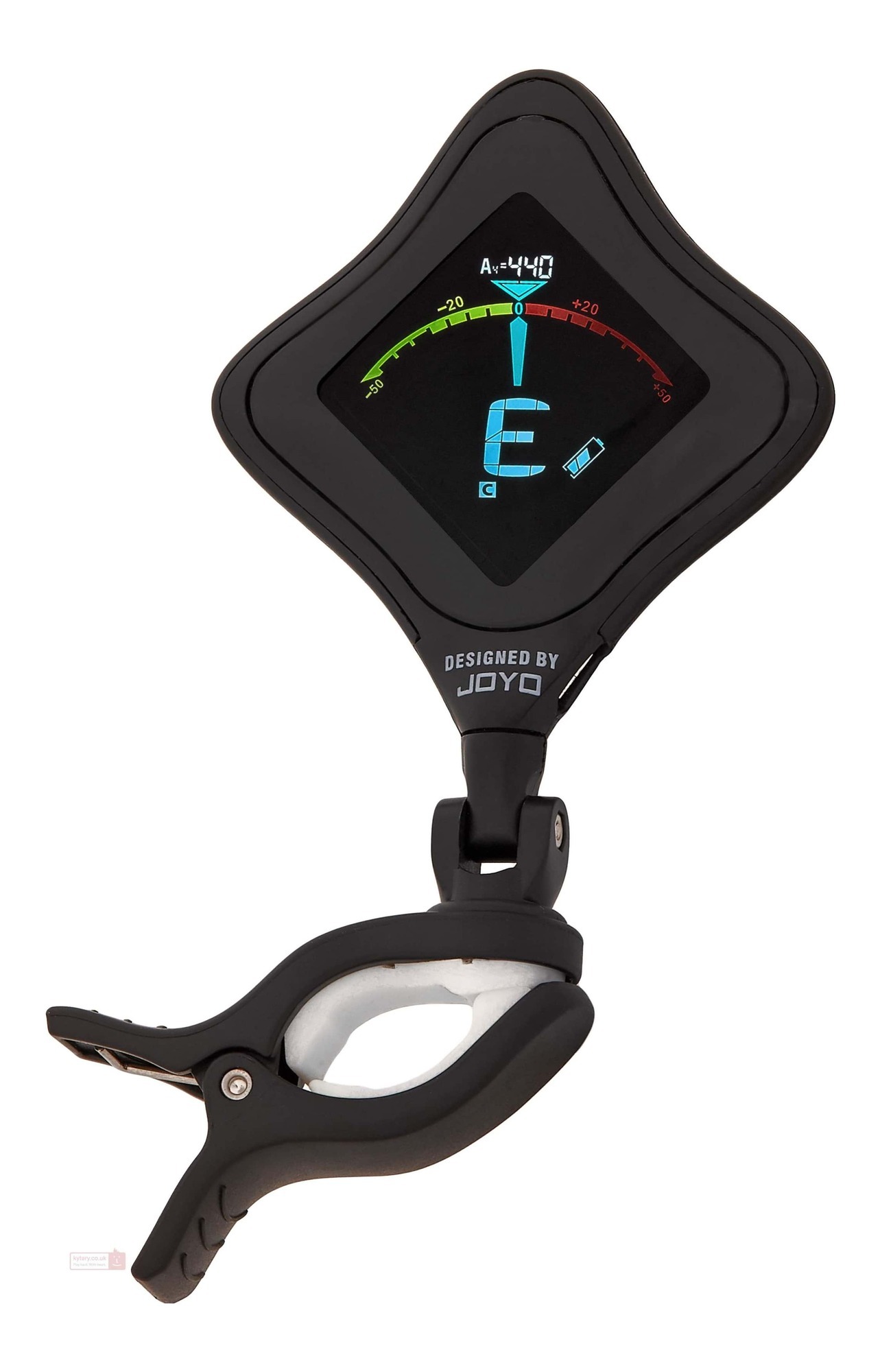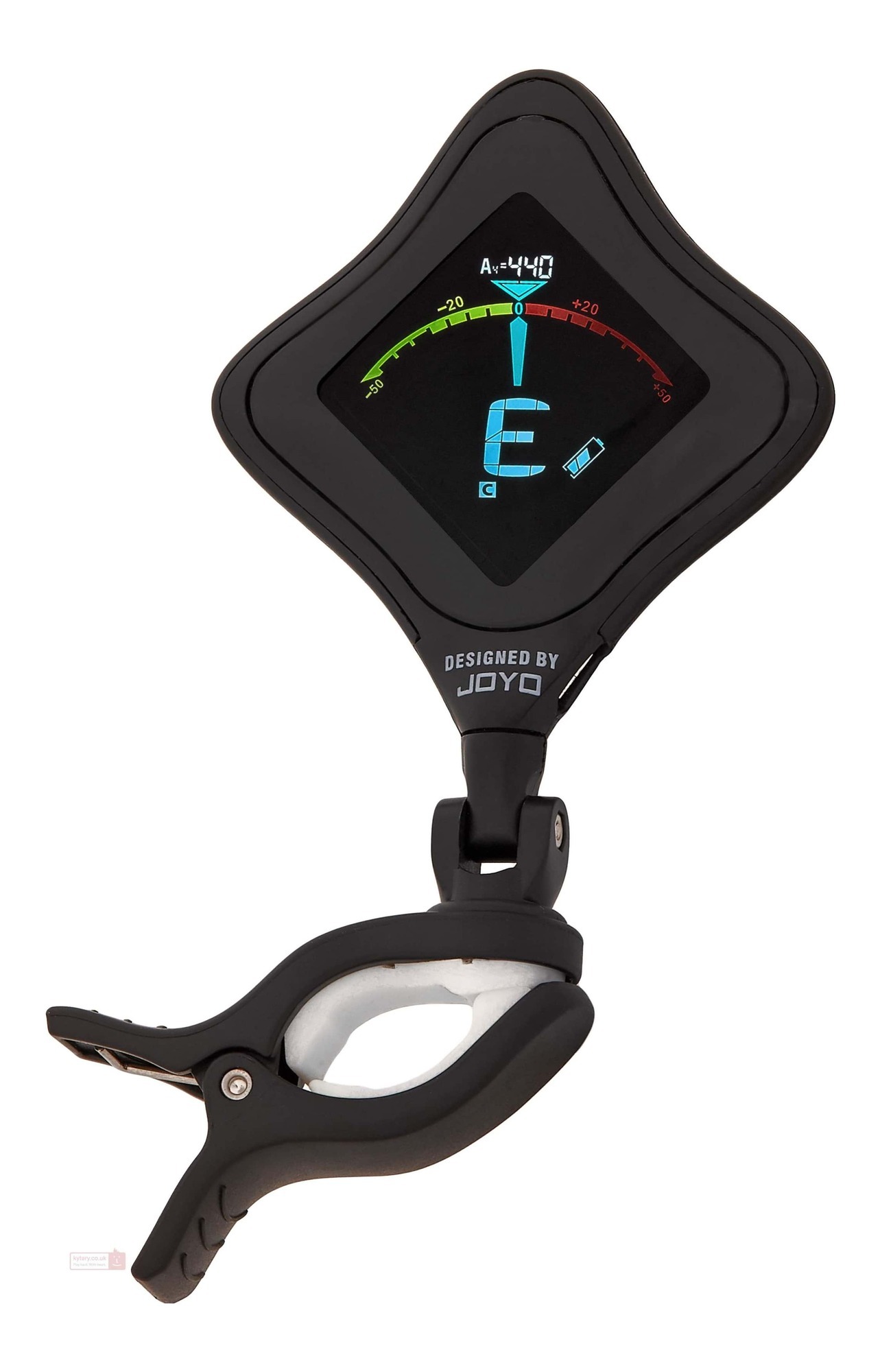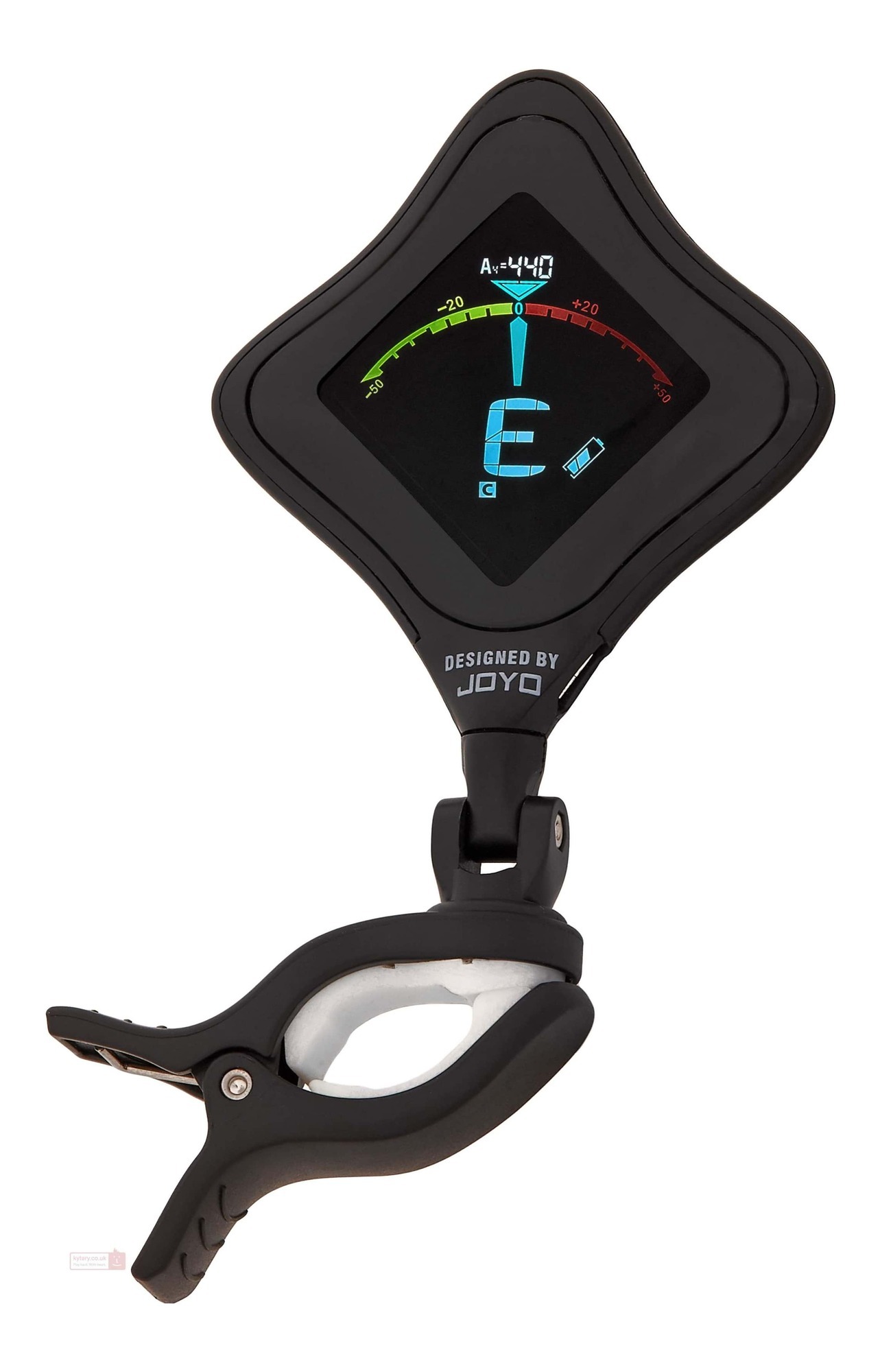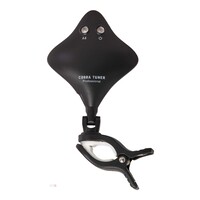 Be The First To Review This Product!
Help other SWAMP Industries users shop smarter by writing reviews for products you have purchased.
JOYO JT-02 Cobra Clip-on Guitar Tuner
JOYO have been a little daring in the design of the JT-02, taking the aesthetics of the clip-on tuner to the next level. Featuring a 3 colour LCD display within a cobra head shaped swivel mounted encased display, the JT-02 not only looks cool, but will mean your playing stays hot as it will always provide you with sharp vision on your tuning! Keep an eye on the power and A- Select function switches on the back as they light up like cobra eyes!
Rechargeable Battery with USB
Never have to change a tuner pedal battery ever again. The JT-02 comes with an in built Lithium battery that can be recharged simply by connecting the tuner to a power source such as a laptop via the USB cable provided.
Chromatic Tuning Function with Semitone Selection
The tuner is chromatic, with selectable semitone adjustment, perfect for using with drop and alternative tunings.
Easy Angle Adjustment and LCD Display
The 360 degree swivel joint allows for viewing the LCD display at almost every angle. The screen has a black background Yellow, Blue and Red colour bar indicators to provide visual reference for whether the string is sharp, flat or in tune.
Specifications:
Chromatic: Guitar, Bass, Ukulele C and D
USB Connection for recharging
Piezoelectric Sensor, 20ms response time
Adjustable 360 degree Joint
High Contrast LCD Display: Yellow, Blue and Red
Standard Temperament: A4=410-450Hz
Tuning Range: 0A (27.5Hz) - 8C (4186.01Hz)
Battery: Built in Lithium
Colour: Black
Weight: 24g
Total Length: 110mm (inc Clip)
Each Side: 40mm
Display: 33mm x 35mm
---
Custom Label: JY-JT-02
SKU: JY-JT-02
Shipping Weight: 0.0500