Dual XLR(f) to 3.5mm Stereo - Mixer to PC cable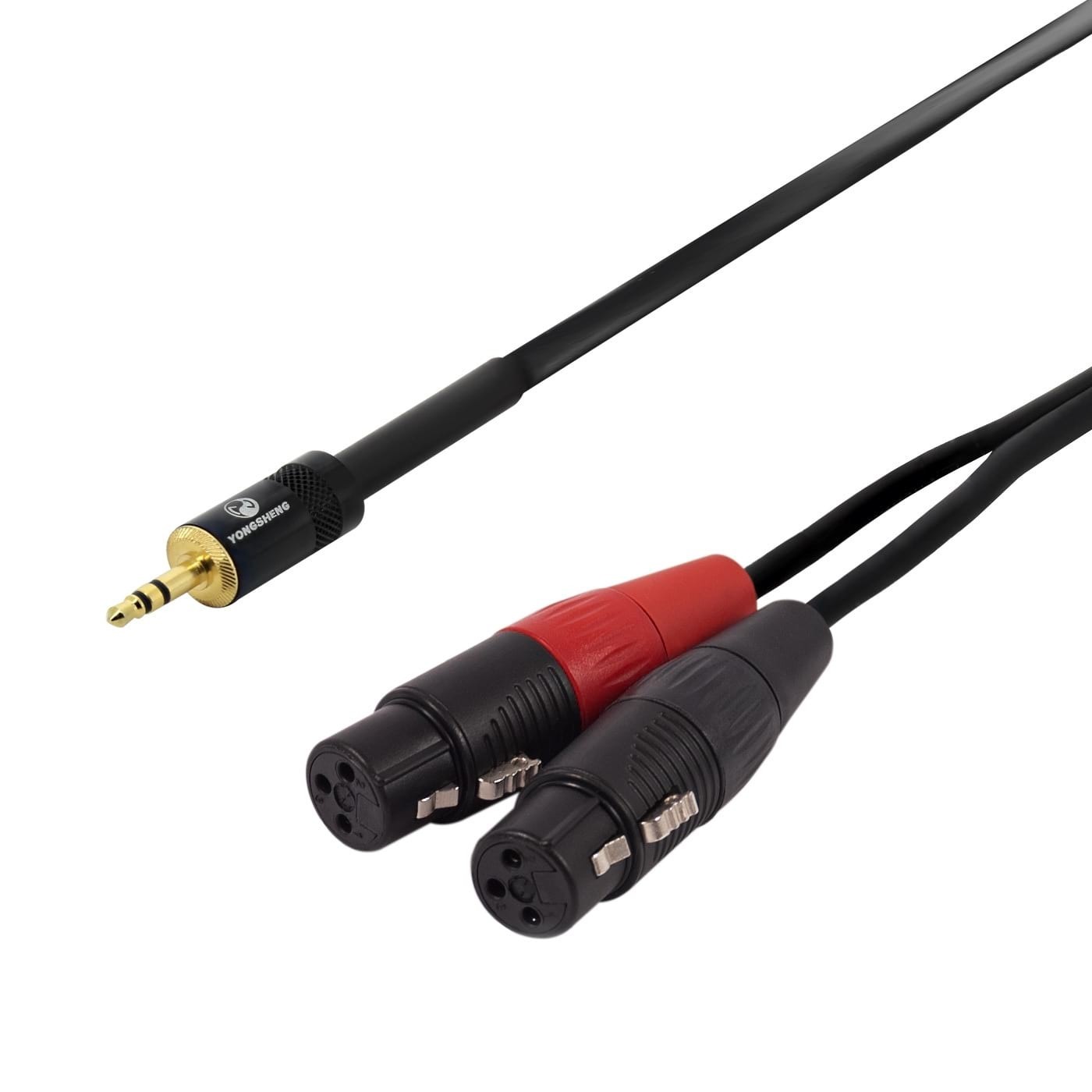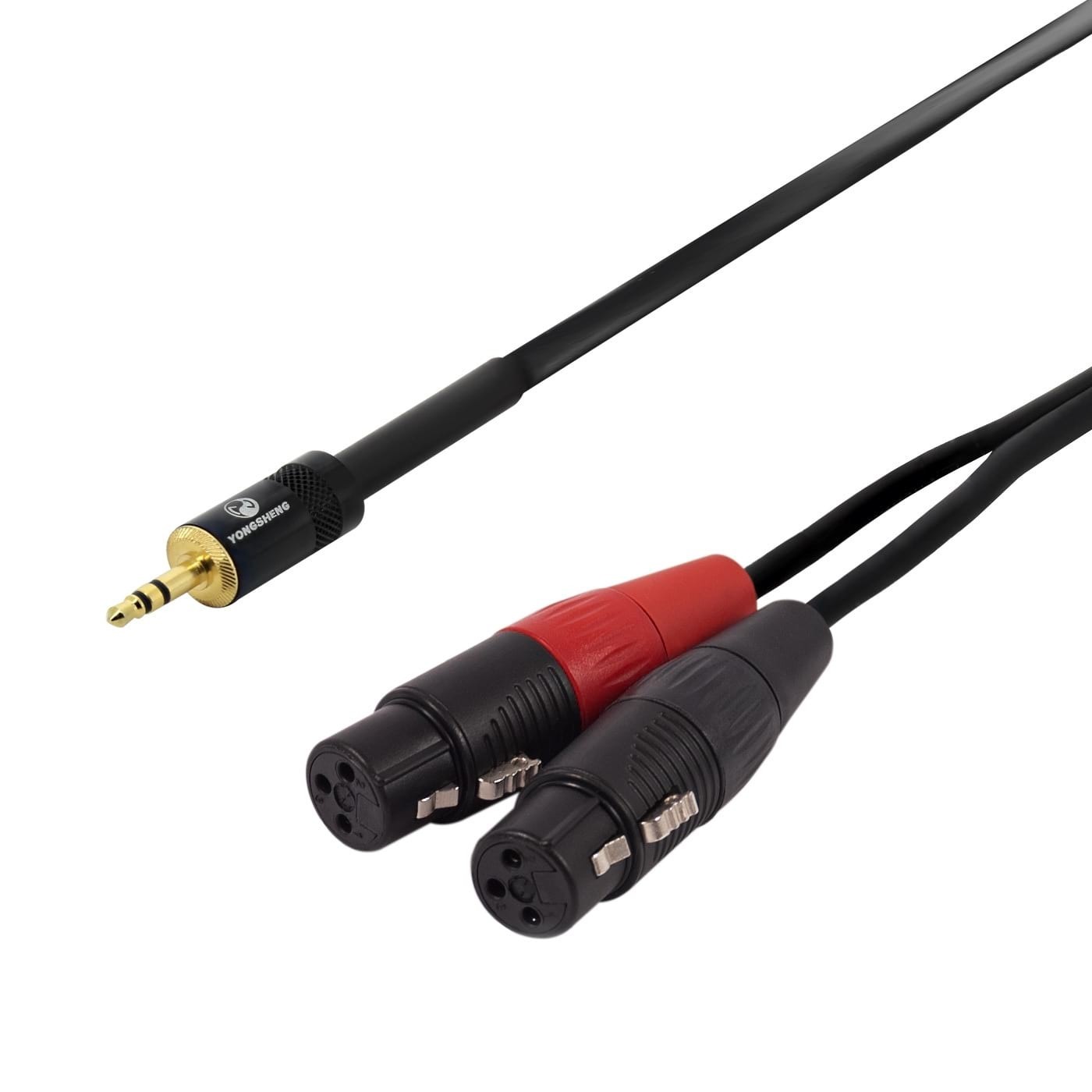 $14.99
Sold Out
Stock Due: Contact us for an ETA
Stereo Signal Combiner - Mixer to PC
This cable is designed to combine a stereo (dual) XLR signal from a mixing desk, into a single mini-jack connector, ready to be inserted into a stereo 1/8" input. Extend your length by adding regular XLR cables onto the 30cm cable.
Quality Cable and connectors
Using professional quality Ningbo Neutrik connectors, OFC conductors and a braided ground shield, this cable is designed to transfer your signal without interference and can withstand the rigours of constant use.
Specifications:
Length: 30 centimeter (30 centimeter)
Conductor Cores: 16*0.12mm
Ground Core: BRAIDED (0.12mm*2*16)
Connectors: 3.5mm (1/8") - XLR(f) (Ningbo Neutrik YS231L-BG, YS164)
Wiring:
3.5mm TIP = XLR1 (Pin2)
3.5mm RING = XLR2 (Pin2)
3.5mm SLEEVE = XLR1 + XLR2 (Pin1 / Pin3)

By:

Kevin Thompson

on 24 October 2014

I use this cable successfully to connect two sennheiser G3 systems, to a 3.5mm stereo input on a Roland R-26. It also works in same way with a Sony handy am.




5

(5)
By:

Mr. Craig Bolton

on 2 April 2013

I had trouble finding this lead and then I remembered Swamp. They have an awesome range and great service.




5

(5)