MOEN MO-BA Buffalo Parametric EQ, DI Guitar Pedal - Gen 3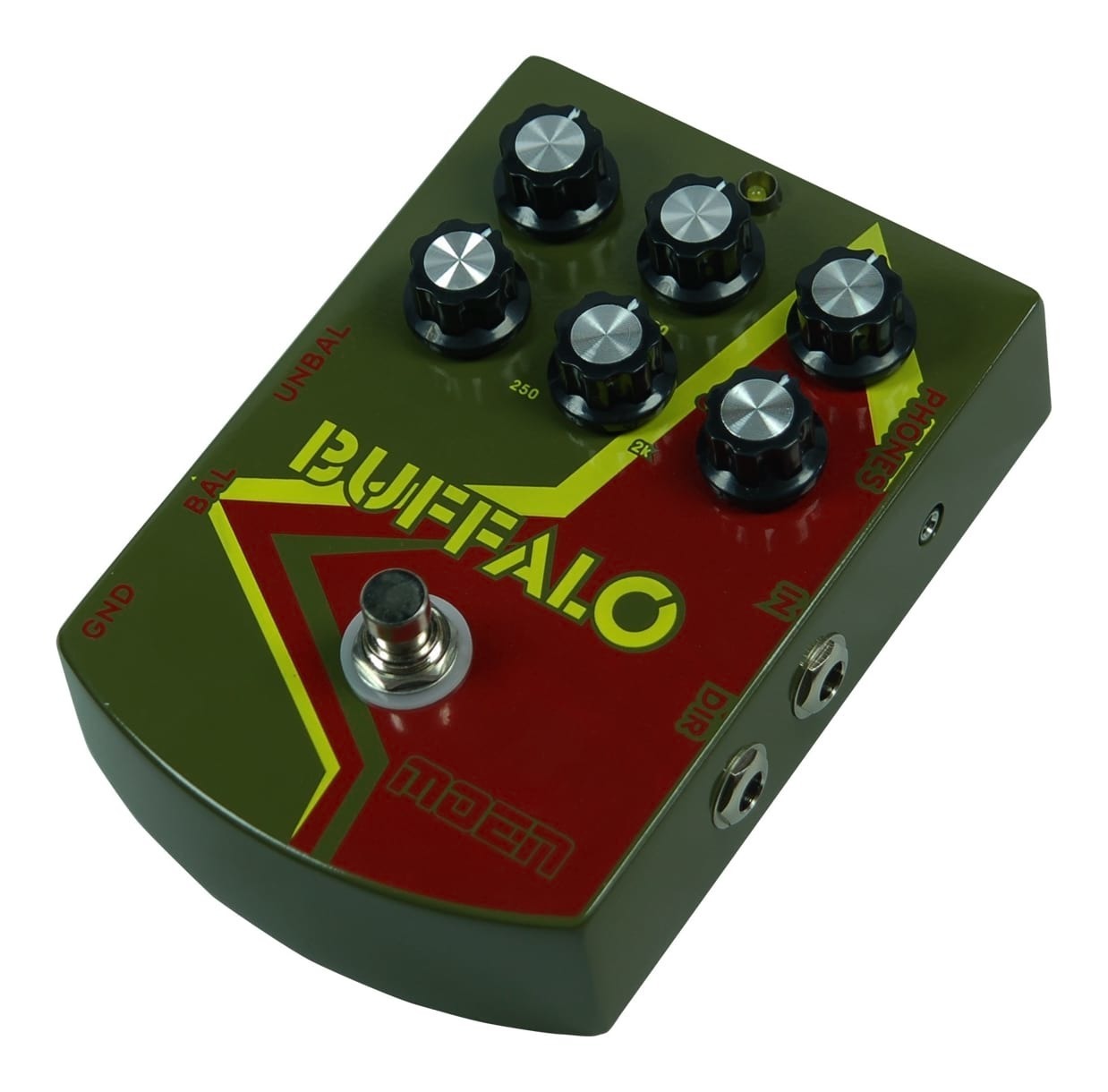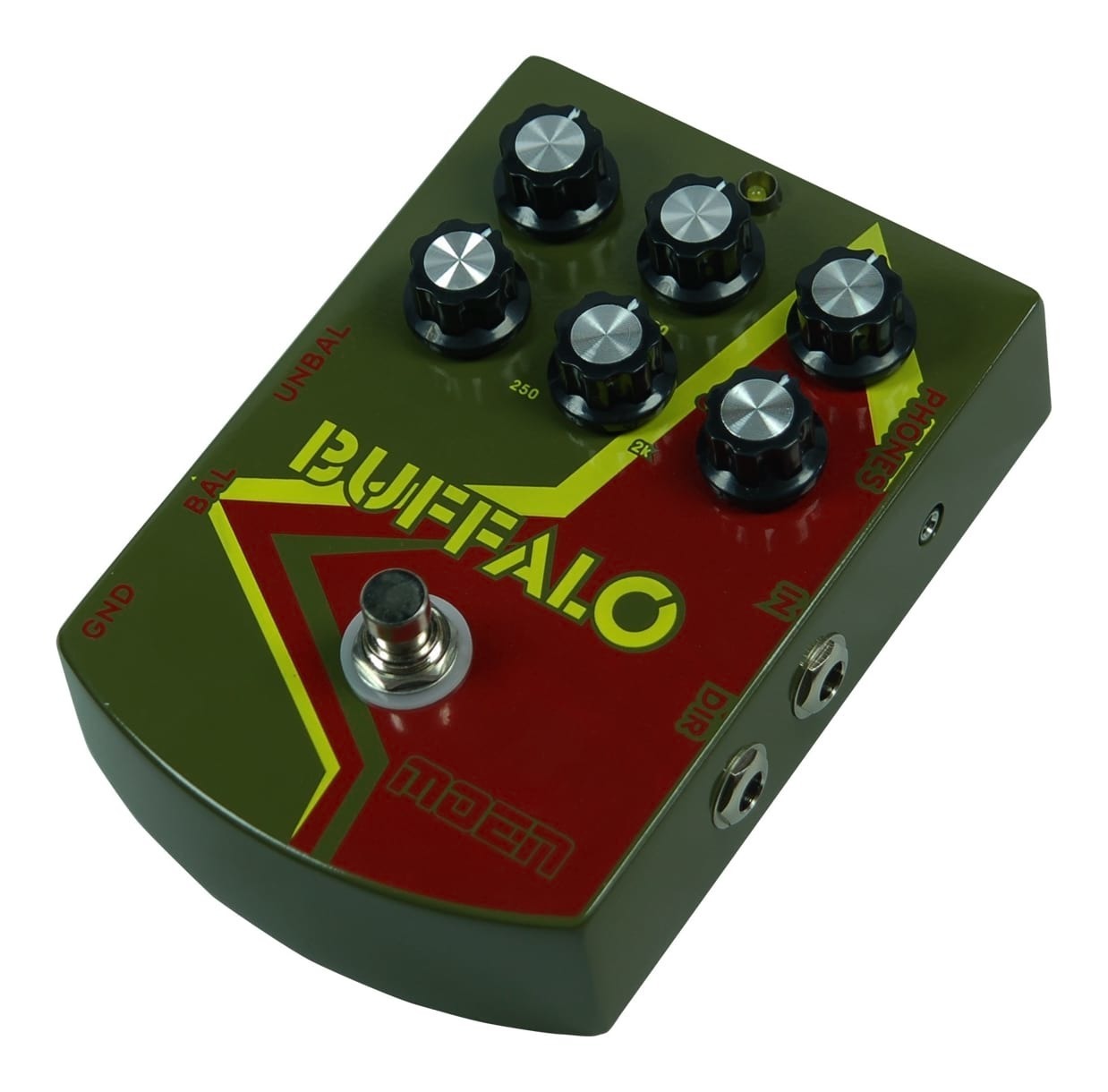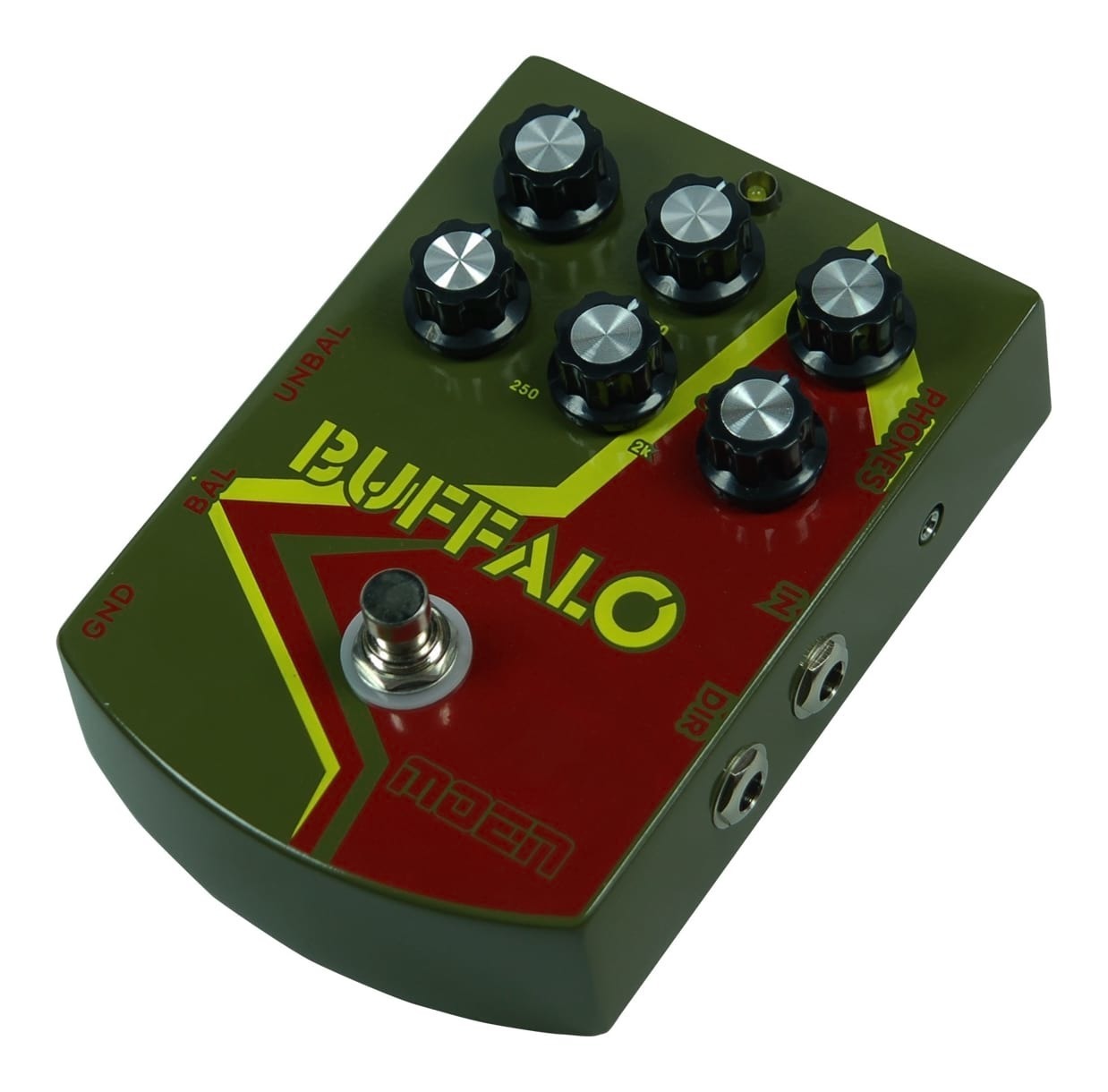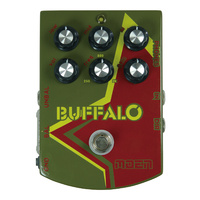 $99.99
Sold Out
Stock Due: early August
The MOEN MO-BA GEN3 Buffalo is a DI pedal with a graphic equalizer. The Gen3 improves on the Gen2 with the newly added ground lift switch. The strong metal casing makes it perfect for use as a DI on stage, and the 3 band graphic EQ is easy to use with 6 large controller knobs, and stompbox-style on/off switch.
Low
Low Frequency Knob
Mid
Mid Frequency Knob
Freq
Mid Frequency Sweeper Knob
Hi
High Frequency Knob
Attn
Attenuation Knob of Input Signal. Clockwise attenuates the singal.
Volume
Output Level Knob, affects to TOAMP/BAL/UNBAL/Headphone
Features:
Separate Equalizer switch is perfect for RHYTHM/SOLO Switching.
Low/Mid/High and Mid-Tone Shift EQ-ing, wide adjustable tone
Attenuation control for proper effect/pre-amp blending
Output without Speaker Simulation for Monitor Amplifiers
Speaker Simulation output (Balanced/Unbalanced) for live or recording
Headphone out, makes an excellent personal practice amp
Strong Metal Casing
Ground lift switch
Signal Flow:
IN -> EQ(on/off by switch) -> clean buffer -> TO AMP
IN -> EQ(on/off by switch) -> clean buffer -> AMP Simulation circuit -> XLR output & Unbalanced & Headphone outputs.
Power Supply: DC9V or 9V battery (not included)
Model: MO-BA
| Manual | User Reviews |
Although these pedals are designed for electric guitar, their analog design makes them compatible with most other electric instruments, including microphones.
Visit this link for information about all types of guitar effects and what they actually do.
---
Custom Label: MO-BA
SKU: MO-BA
Shipping Weight: 0.6300
Be The First To Review This Product!
Help other SWAMP Industries users shop smarter by writing reviews for products you have purchased.