MOEN MO-CP Uni-Comp Compressor Guitar Pedal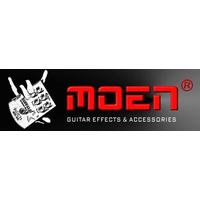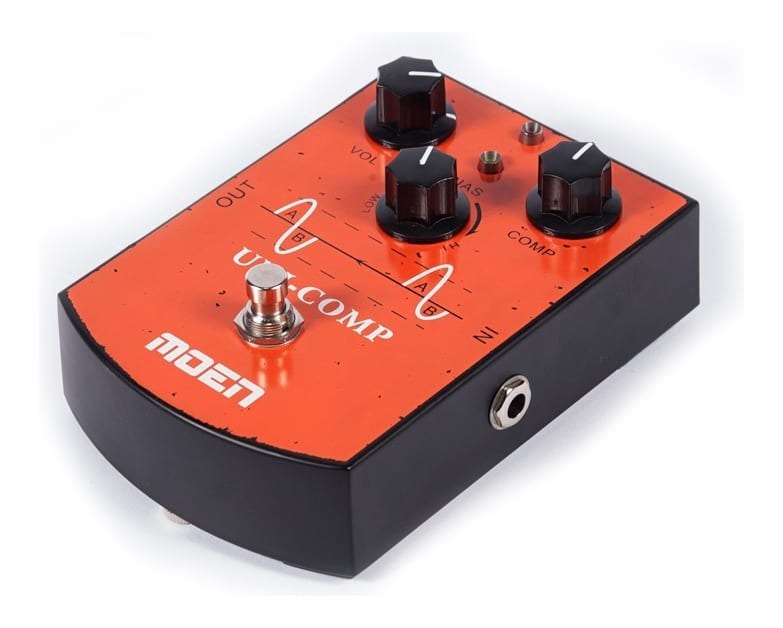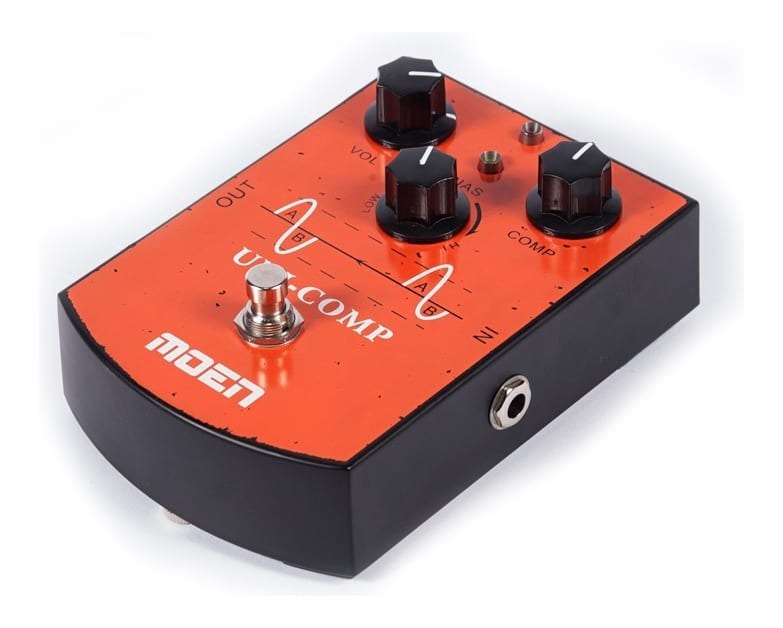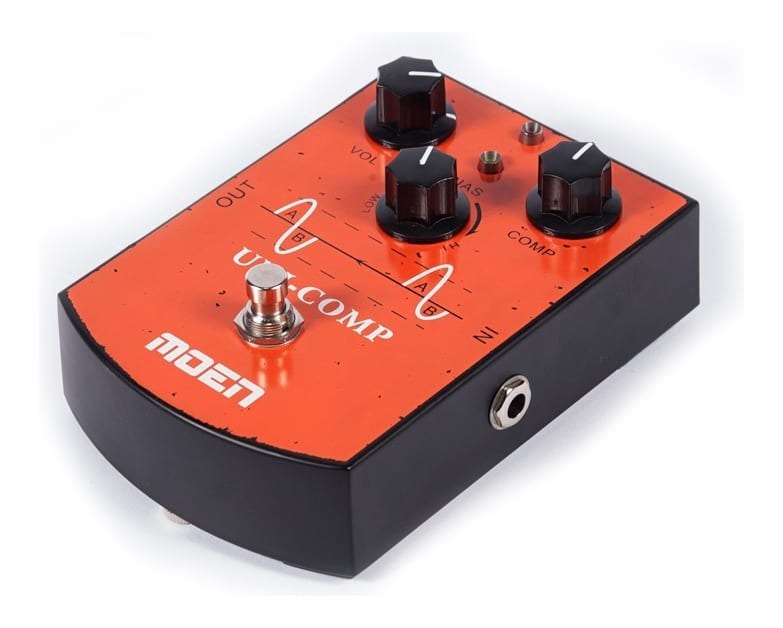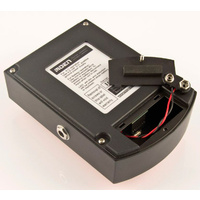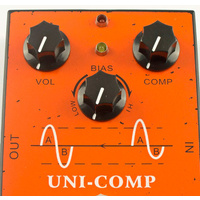 The MOEN MO-CP Uni-Comp Compressor features an ultra fast response to signal, by accenting any weak signals and attenuates loud ones to make chords come alive and really pop.
On it's own it will really round out, elevate and accent the overall sound. Sustained notes, power chords are very attainable and balanced. Place this in- line before a favorite Distortion or Drive pedal and the Uni-Comp will push it even harder, smoother and more powerful.
There is also very little background noise here on the Uni-Comp where some units push the signal too much (and push the noise).

A great feature on the Uni-Comp is the Bias (EQ) Knob where you can balance the frequency response from Low to High..... you can even use it with a Bass Guitar! .
Vol
Output Volume Knob
Comp
Compression Depth Knob
Bias
Frequency Response Knob
Features:
Ultrafast response

Extremely low noise
Twin filter avoids low-freq modulation

Flexible EQ knob
BIAS LED indicates depth of compression
True bypass stomp switch, no signal loss
Strong Metal Casing

Model: MO-CP
| Manual | Sound Clip1 | Sound Clip2 | User Reviews |
Although these pedals are designed for electric guitar, their analog design makes them compatible with most other electric instruments, including microphones.
Visit this link for information about all types of guitar effects and what they actually do.
By:

Emil Raji

on 19 February 2015

Probably my favourite compressor pedal ever, if not my favourite pedal ever.




5

(5)
This pedal outshines other pedals that cost 3 times the price. Indestructable & quiet.




5

(5)