MOEN MO-PD Pretty Dolly Analog Delay Guitar Pedal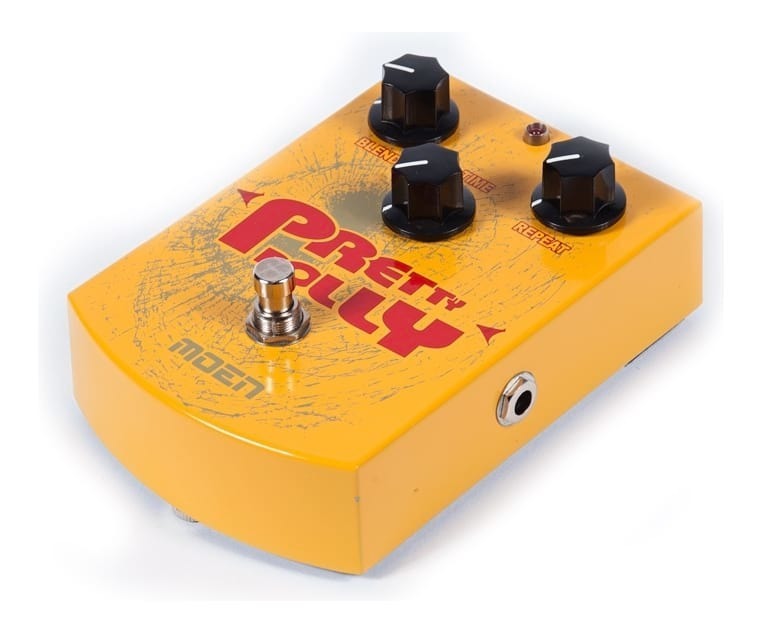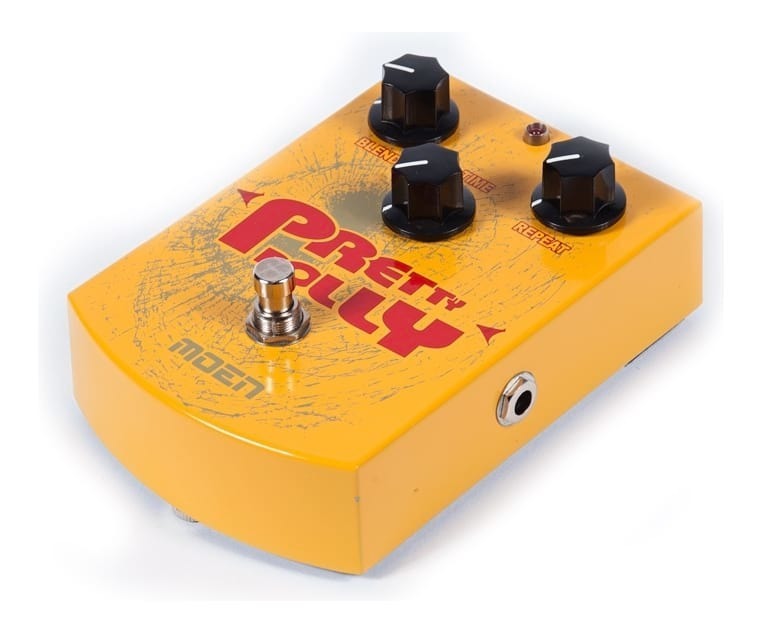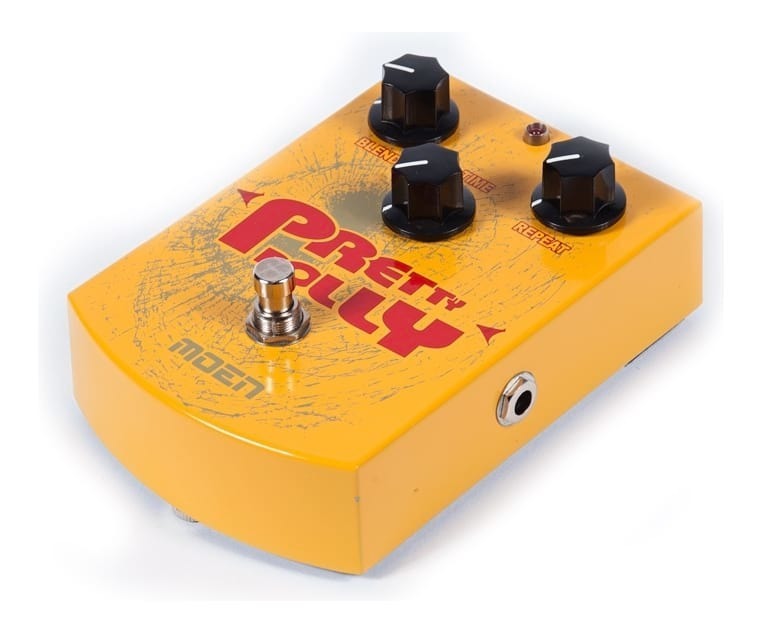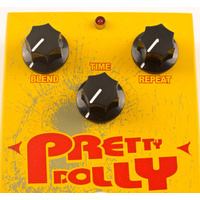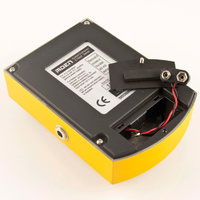 The MOEN Pretty Dolly Hybrid Analogue Delay features a maximum of 500ms of delay time and can be adjusted using the Time knob. The Blend knob adjusts the level of the delayed return and the Repeat knobs sets the number of repeats of delayed sound.

This delay pedal is a hybrid design with analog circuitry to ensure that the frequency response match that of the old-school analog delays which means that you will get that nice warm tone from your delay to sound just like in the good old days.

The Pretty Dolly is also a delay pedal with natural echo delay which provides the guitar player with the exact trailing effect of the age old analog delay circuits.
Blend Knob
Clean/Echo Blending Knob.
Repeat Knob
The repeat knob controls the sustain or length of the delay by altering the fade out duration.
Features:
Natural Echo Delay
Maximal 500ms Delay Time
Dry/Echo Ratio Blending Knob
True Bypass Stomp Switch

Model: MO-PD
| Manual | Sound Clip1 | Sound Clip2 | User Reviews |
Although these pedals are designed for electric guitar, their analog design makes them compatible with most other electric instruments, including microphones.
Visit this link for information about all types of guitar effects and what they actually do.
This pedal sounds great and looks rugged

By:

Matt Baker

on 30 January 2015

This pedal sounds great and looks rugged, but I've had multiple issues. The first one I got popped like mad. Swamp were very helpful and replaced it quickly. Replacement is fine so far.




1

(1)
By:

Matt Baker

on 9 June 2014

This pedal sounds great and looks rugged, but I've had multiple issues. The first one I got popped like mad. Swamp were very helpful and replaced it quickly. But now, less than a year on, the second one has rendered itself useless. For a few months it has been crackling and occasionally reducing the output volume significantly -- sometimes the volume drop out all together. 6 months ago I would've given them 4 stars, now it is 1 only because I cannot do 0.




5

(5)
By:

Steve Holt

on 8 February 2014

This is a cool pedal for the $, it doesn't do runaway like a true analogue and the depth of the Repeat control seems a little conservative until you realise it just makes it easier to set & reset while playing without any drama, but really it's not too digital sounding. Easy to dial up usable settings as long as you don't want anything too radical. If you're still thinking about it I say go for it.




5

(5)
By:

Stephen Clark

on 27 May 2013

Great service, pedal arrived within 2 days. Good value for the price, has a nice warm sound. Though I haven't found my sound yet If I lost my pretty dolly I'd buy another one. If you don't have a spare 9v power supply, buy one with the dolly, battery lasted 2 nights.




5

(5)
By:

Nik Janev (nikinthekitchen@hotmail.com)

on

Great analog sound i am using this with guitar but would be great for any instrument or vocals. The box is Tuff as and looks really cool. i cant pick any negatives. Im getting more of this brand. Shipping was fast! Thank you




5

(5)