MOTU MicroBook II | 4x6 USB 2.0 Audio Interface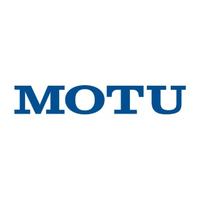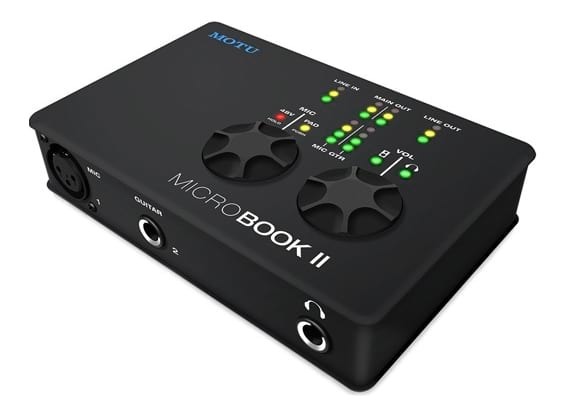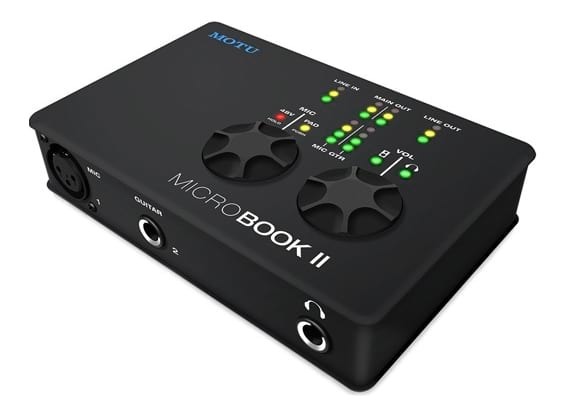 Small Size, Huge Sound — Personal Studio Recording Has Never Sounded Better
MOTU MicroBook II Personal Digital Recording Interface
This little pocket rocket is truly one of the worlds most compact USB audio interfaces. With a dedicated mic input and guitar input, as well as a two line inputs for keyboard, this unit is perfect for a solo singer/songwriter looking to smash out those ideas direct to PC - Windows or Mac. A simple streamlined design with minimalist LED display makes the MicroBook incredibly easy to operate. Simply plug it in and let the creativity flow straight into you computer.
A Complete Solution — Everything you need to make world-class recordings
The MicroBook II provides simultaneous inputs for a microphone, a guitar, and a keyboard or other stereo line level device. The mic preamp delivers neutral coloration and pristine sound, with 20 dB pad and 48V phantom power for condenser mics. Programmable outputs provide flexible monitoring options.
Ultra-Compact Size
The MicroBook II is an impressively small 5.5 by 3.6 by 1.25 inches, which means that it slides easily into your backpack — or a large pocket. It also sits nicely next to your laptop or desktop computer.
Studio-Grade Sound
The MicroBook II has been engineered with MOTU's renowned, award-winning audio interface technology, which delivers the uncompromising audio quality and rock-solid performance MOTU interfaces are known for worldwide. You can always record and mix with confidence, even in most demanding professional recording situations, knowing that decades of engineering experience are behind you, every step of the way. The MicroBook II delivers measured audio specs that rival interfaces costing hundreds more.
High-speed USB 2.0
High bandwidth and low latency, The MicroBook II can record and play all channels simultaneously, and high-speed USB 2.0 provides plenty of bandwidth, even at 96 kHz.
Flexible Volume Control
The two digital rotary encoders not only look good, they feel good, too. Push the volume knob repeatedly to cycle among the main outs, headphones, or both, as indicated by the LEDs. For the mic input, adjust trim and toggle 48V phantom power or the -20 dB pad. Hands-on control is immediate and intuitive.
Mixing and Effects
The MicroBook is an 8-bus digital mixer that lets you mix live inputs with each other — with or without host software tracks. With CueMix FX running on your computer, you can create separate mixes of live audio from your mic, guitar, and keyboard, and send each mix to separate outputs (main out, line out, and phones out) or any combination of all three.
Solid Metal Chassis - MOTU interfaces are built to last
The MicroBook aluminum alloy chassis is lightweight, yet incredibly sturdy and durable, and designed to withstand the rigors of the studio, stage, and tour bus. In a world awash with cheap plastic, the cool touch of the MicroBook II's metal exterior in your hands is a reassuring reminder that you are holding quality engineering and construction built to last.
CueMix FX Software for Windows and Mac
The included CueMix FX software for Mac OS X and Windows gives you graphic, on-screen control of the MicroBook II's on-board audio mixer, with up to four separate stereo mixes (a separate mix for each output pair). For example, you can mix all the inputs to the main outs, but also mix them to the line outs with completely different levels than the main outs. Advanced features include a tuner, oscilloscope, FFT/spectrogram, and phase analysis tools.
AudioDesk for Mac OS X
The MicroBook II includes AudioDesk, the workstation software for Mac OS X, which provides advanced recording, editing, mixing, processing, and mastering. AudioDesk delivers the power of modern digital audio workstation technology in an easy-to-use, inspiring multi-track recording experience. Together, AudioDesk and the MicroBook II transform your computer desktop into a complete, professional recording studio.
Hardware Features:
Six simultaneous outputs

Output three stereo pairs simultaneously. They can match or be completely independent.

HD audio at 88.2 or 96 kHz

Mic input

Hi-Z guitar in

Line in

Multiple independent outputs

Balanced line level connectors
Software Features:
Digital controlled analog trim
Instrument tuner

Signal Generator

Analysis tools

Oscilloscope
CueMix FX Software for Windows / Mac

Be The First To Review This Product!
Help other SWAMP Industries users shop smarter by writing reviews for products you have purchased.