Multicore Cable w/ Stage Box - 28 Channels w/ 8 Returns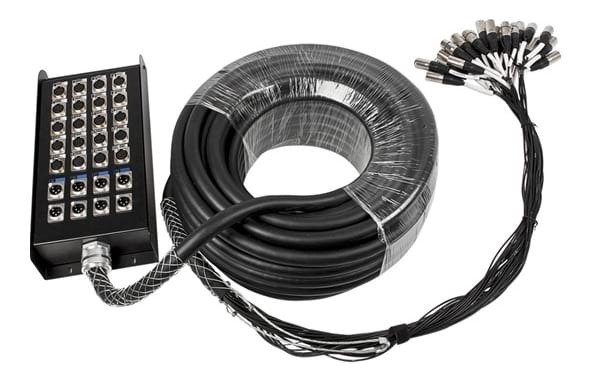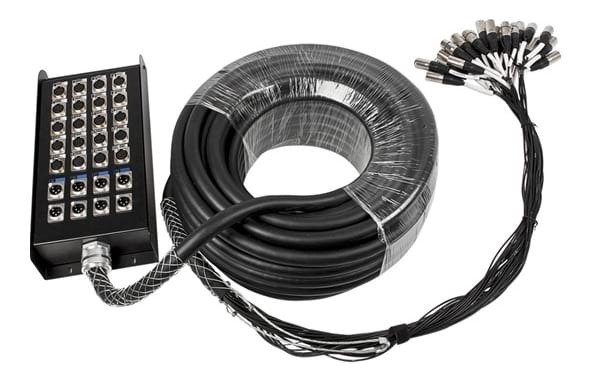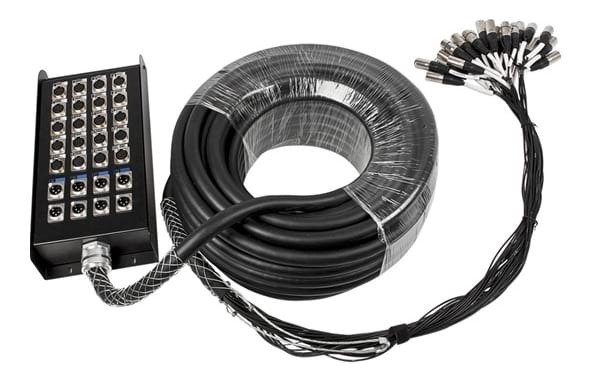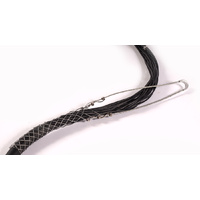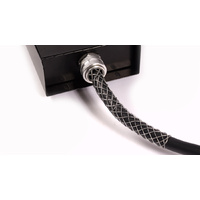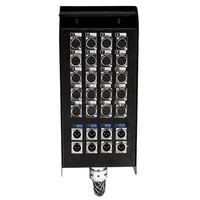 By:

GAZZA

on 30 September 2012

Very sturdy, well made with good connections to box. Good quality cable and gland. Will stand up to the riggers of endless stage set ups. No loss of sound quality with zero interferance or distortion.




(5)
SWAMP 28 channel multicore cable with stage box and fan featuring Ningbo Neutrik connectors.
Features 20 XLR balanced send and 8 return channels. Instruments (DI Box) and microphones are plugged into the send inputs marked 1 to 20 on the stagebox. The signals are carried through the multicore to 20 corresponding XLR(m) number coded connectors.
There are 8x XLR(m) return outputs on the stage box marked A to H. These channels connect to 8x XLR(f) connectors which are used to take the output signals of the mixer back to the stage box for connections with amplifiers and speakers.

Typically used to connect performers on stage to a mixing desk.

This is a excellent quality fully shielded, balanced multicore cable featuring Ningbo Neutrik XLR connectors on both the stage box and fan end.
Features:
20 balanced Send Channels
8 balanced Return Channels
Ningbo Neutrik Connectors - Stage box (YS145, YS146) - Fan (YS136N, YS137N)
Warranty:

This item includes a SWAMP 1 year warranty. All warranty claims must be made through SWAMP Industries.
---
Custom Label: N-Multi 28 8R 30
SKU: N-Multi-28-8R-30
Shipping Weight: 25.7500