Pair of Alctron Adjustable Desktop Studio Monitor Stand / Isolator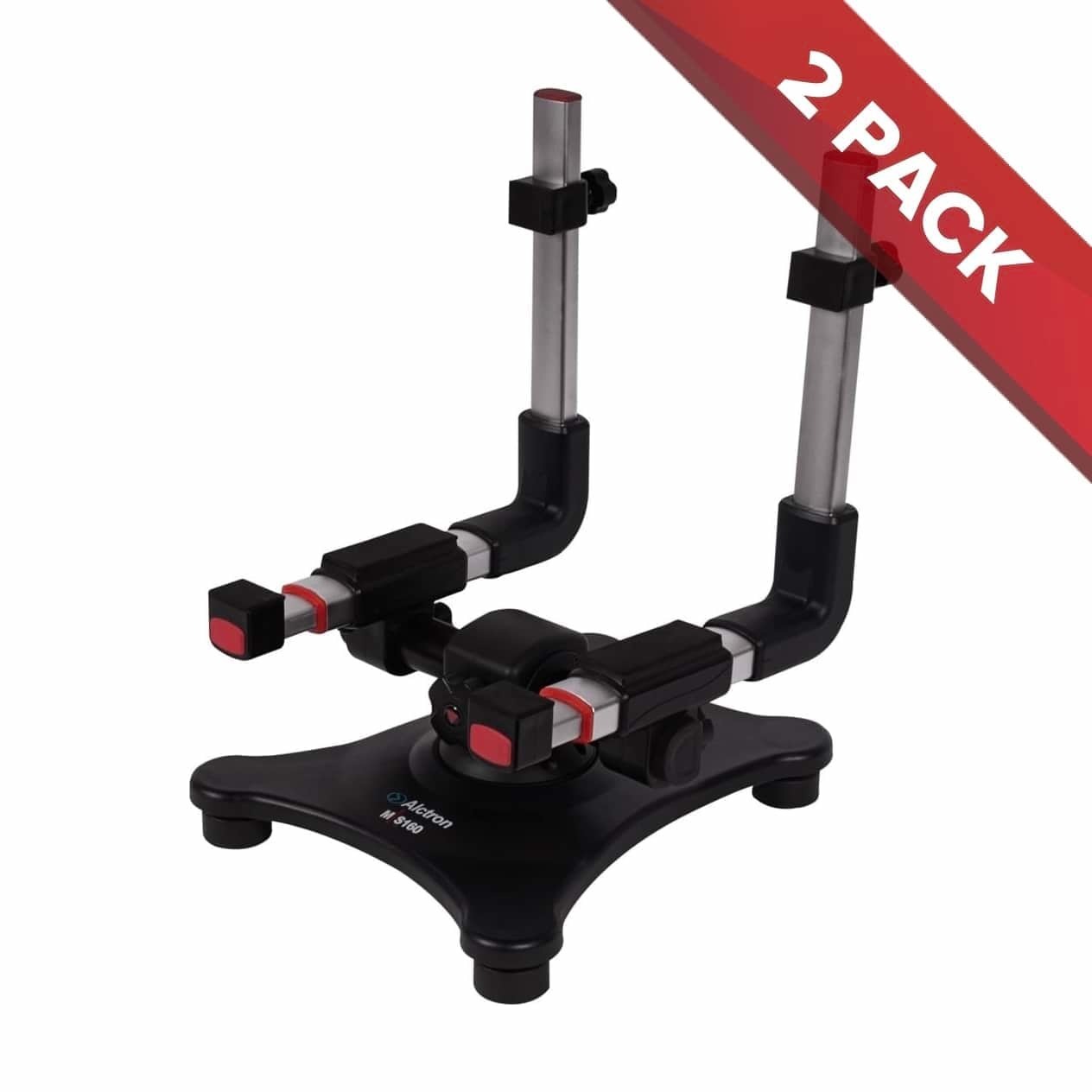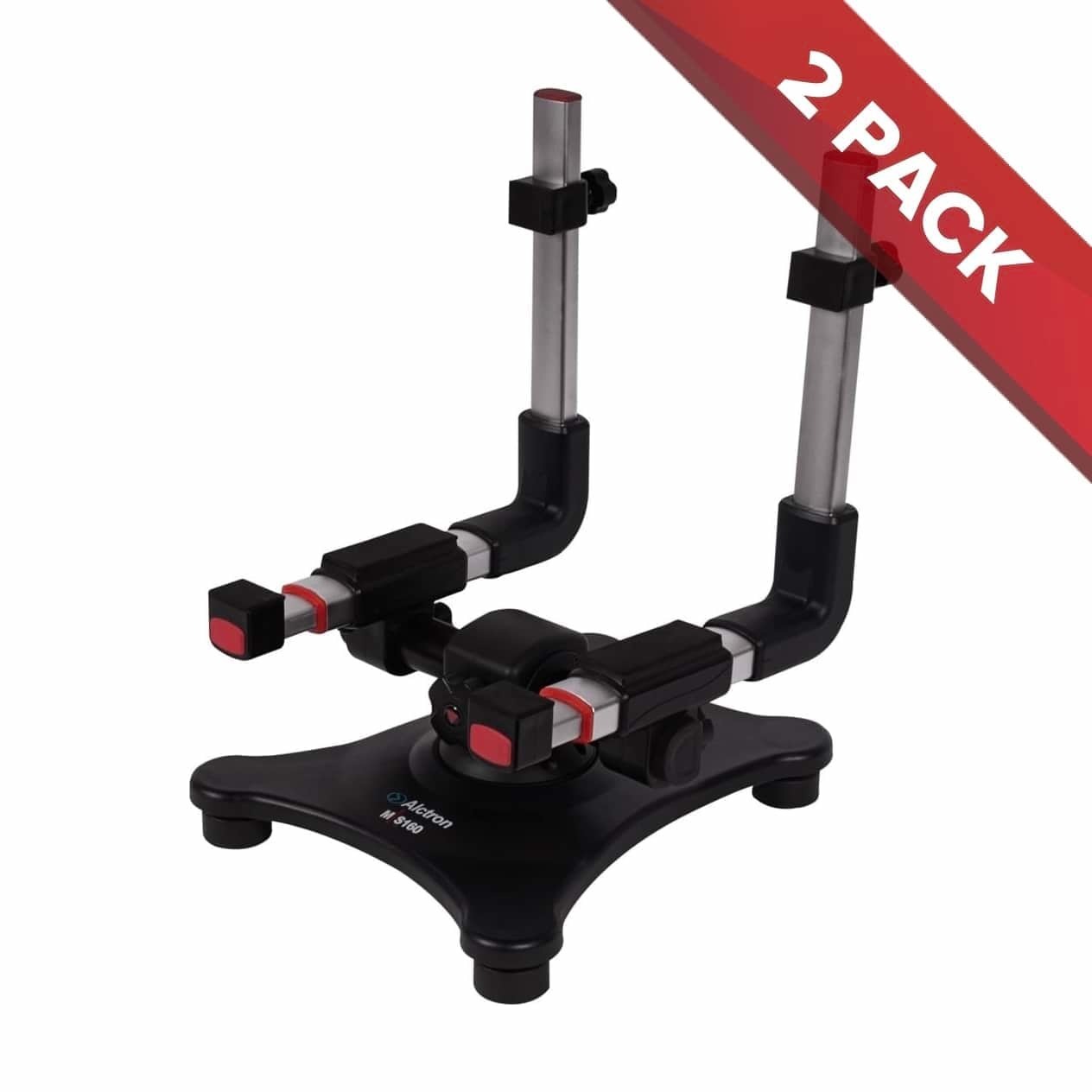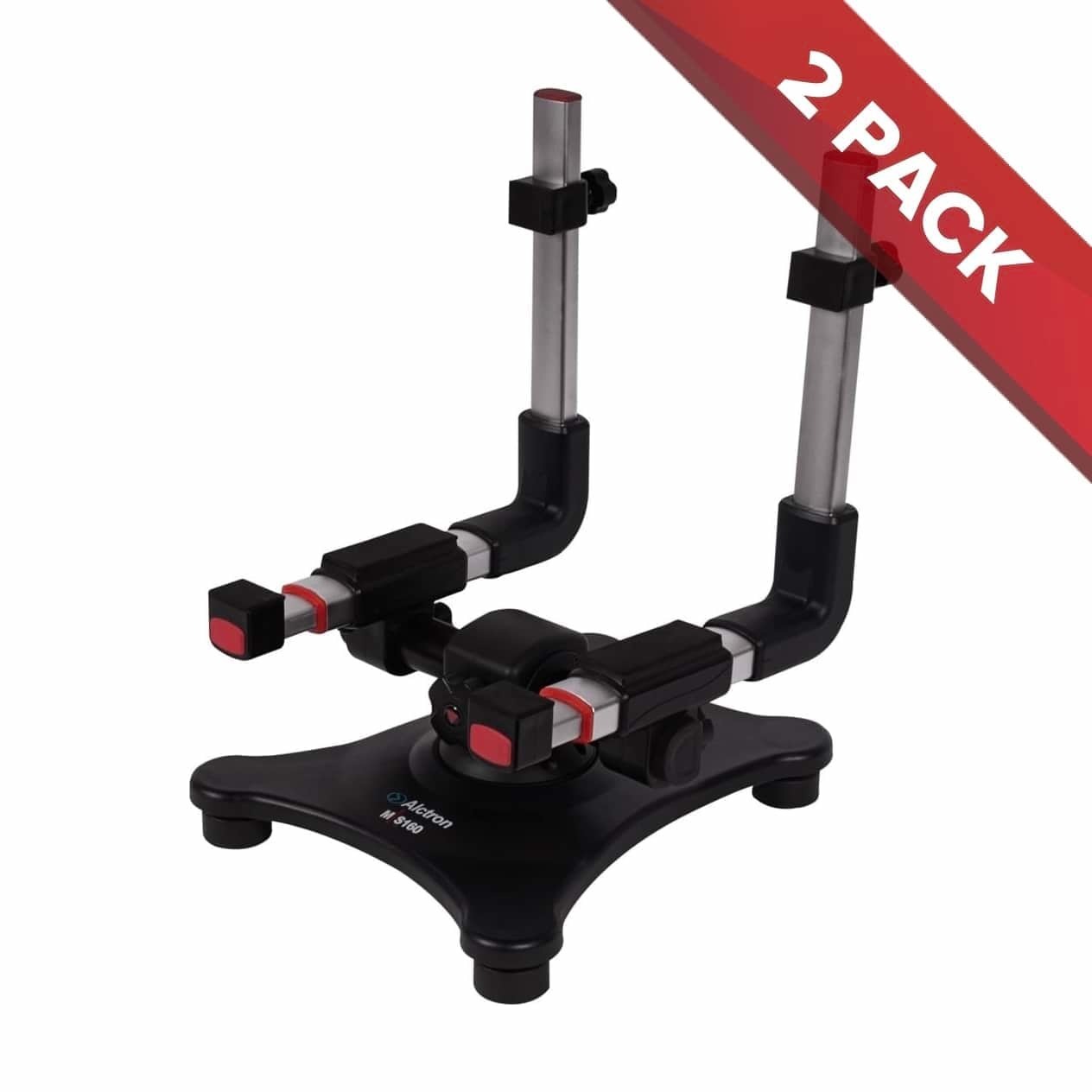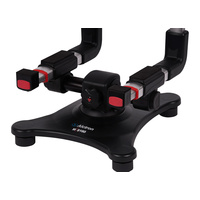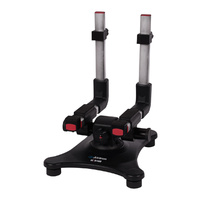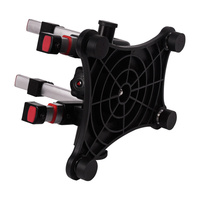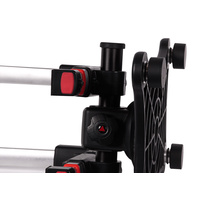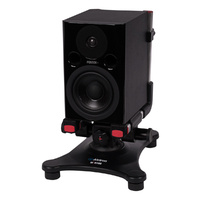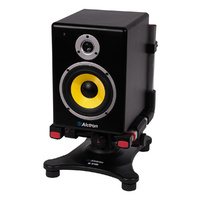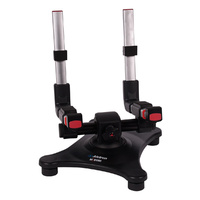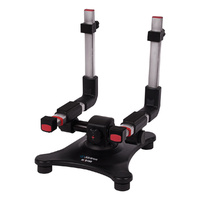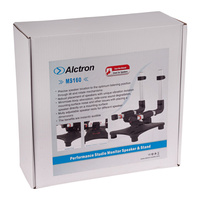 Be The First To Review This Product!
Help other SWAMP Industries users shop smarter by writing reviews for products you have purchased.
Pair of Adjustable Desktop Studio Monitor Stands
Alctron have released the ideal isolation solution for placing your monitor speakers on your studio desk. Extendable bottom arms and adjustable width allows the stand to accommodate any monitor up to 6.5" comfortably. You can customise the tilt and angle of your monitors to suit your room and listening position by using the swivel mount and brace mechanism. Once in position, simply tighten the center locking control to secure the setup.
Isolation from Vibration
Four solid, rubber feet with inbuilt spring loaded shock absorption, raise the base of the stand off the desk, minimising any stand vibration. Floating rubber mounts on the rear arms in combination with the rubber padded mounts on the horizontal arms keep the speaker separated from the metal surface isolating it from vibrations of the desk, subs and people.
High Quality Construction
Intelligent design, is backed up by solid construction. The horizontal and vertical arms are made of aluminum, while the durable plastic corners and floating rear supports ensure full support for the speaker.
Features:
A set of 2 stands
Suitable for 5" and 6.5" monitor speakers
Suitable for some 8" monitors (depending on depth of the speaker)
Highly adjustable angle, tilt, depth and width
Spring loaded shock absorbent feet
Rubber coated speaker supports
Solid aluminum frame and solid plastic parts
Weight: 3.6 kg
Maximum Height: 44cm (incl feet)
Maximum Width: 27.5cm
Maximum Depth: 23.5cm
---
Custom Label: 2-AC-MS160
SKU: 2-AC-MS160
Shipping Weight: 8.8000