3.5mm Female Stereo to Dual XLR(m) - Stereo Signal Splitter - 30cm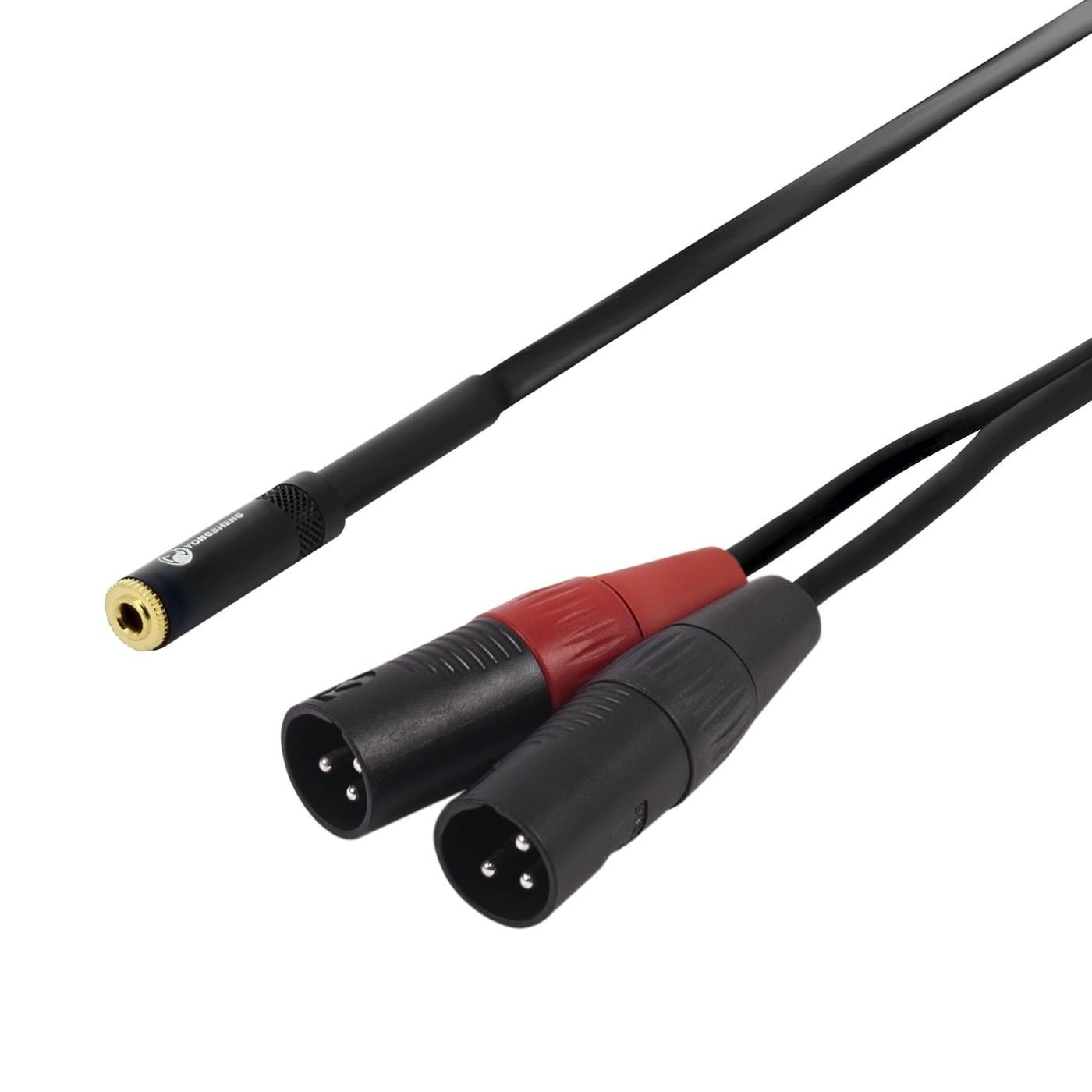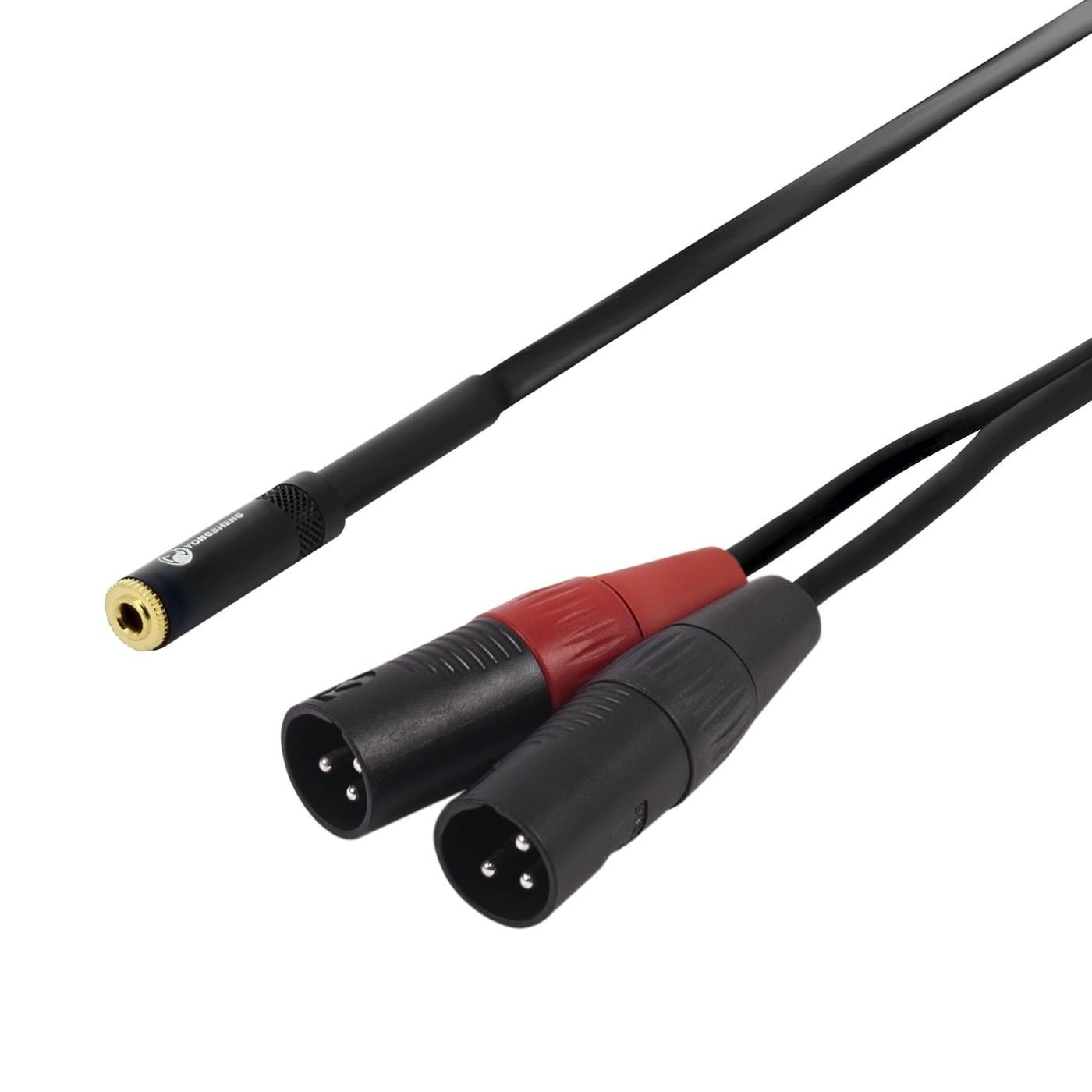 $14.99
Sold Out
Contact us for an ETA
Stereo Signal Headphone Splitter - 3.5mm Female Stereo to Dual XLR(m)
Splits a 1/8" TRS stereo (left, right) signal into two individual XLR(m) channels. Ideal for connecting a 3.5mm mini-jack headphone cable, into two channels on a mixing desk. By panning each channel Left or Right, you can replicate the "true stereo" sound from the headphone output.
Note. A headphone signal is a "loaded" signal, designed to push the tiny speaker cone inside headphones. If connecting into a low-Z XLR mic input, note that the signal may be "hot" and little or no gain may be required, even using a pad may be necessary.
Quality Cable and connectors
Using professional quality Ningbo Neutrik connectors, OFC conductors and a braided ground shield, this cable is designed to transfer your signal without interference and can withstand the rigours of constant use.
Specifications:
Length: 30 centimeter (30 centimeter)
Conductor Cores: 16*0.12mm
Ground Core:BRAIDED (0.12mm*2*16)
Connectors: 3.5mm (1/8") - XLR(m) (Ningbo Neutrik YS240-BG, YS165)
Wiring:
3.5mm TIP = XLR1 (Pin2)
3.5mm RING = XLR2 (Pin2)
3.5mm SLEEVE = XLR1 + XLR2 (Pin1 / Pin3)

signal splitter cable

22 June 2017

Simple and effective for sending a stereo microphone to two channels for recording. the cable was delivered a few days after ordering and is now working as needed.




5

(5)
By:

Mr. Bernhard Simon

on 25 May 2013

Used this adaptor to connect Rode stereo video mic to Juicedlink pre amp which is attached to Nikon D800 DSLR




5

(5)
By:

Mr. Bernhard Simon

on 24 May 2013

This is just the cable I needed to connect my Rode stereo Video Mic to my Juicedlink RM333 XLR inputs




5

(5)