Portable Battery Powered iPod / MP3 Speaker System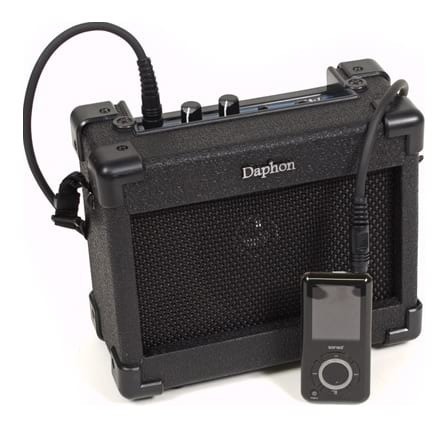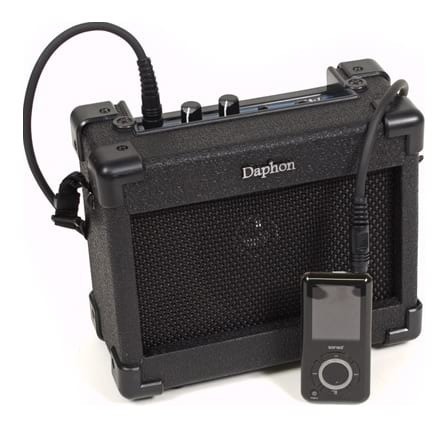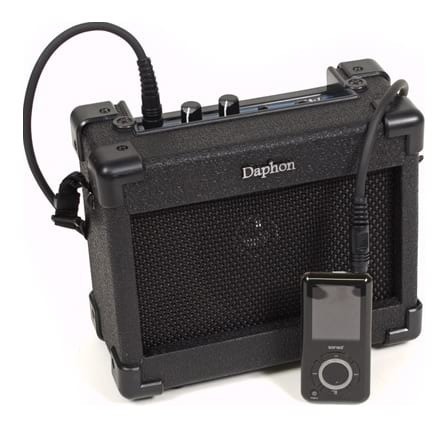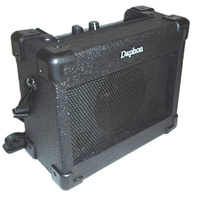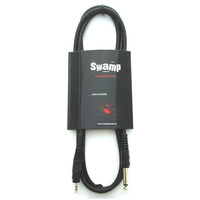 Plug in your iPod, MP3 or Laptop to the GA1 portable speaker using the included cable, and enjoy your music wherever you go! This speaker and cable package is a great addition to your music gear, and on-the-go lifestyle!
What's included:
1x Battery Powered Speaker: Daphon 5-Watt powered portable speaker. Because of it's battery power, you can have amplification wherever you are. The speaker has the capacity to go quite loud and you have control over your sound through tone control.

Runs on a single 9 volt battery (the rectangle type) that can last many hours depending on volume, can also be powered by a 9V ac adapter. The amp is 19.5cm / 16cm / 8cm in size.

1x Ipod to Amp Cable 2m: Swamp 2m stereo 3.5mm to mono 6.35mm cable will combine a stereo audio signal, like that from an Ipod or Mp3, into a mono signal suitable for a guitar amp.
3.5mm jacks are suitable for all types of music players including Ipods, Mp3 players and many mobile phones. 6.35mm jacks are found on guitar amps and many other audio devices.
Battery powered I pod speaker

28 September 2017

I am very pleased with this product and cannot fault the buying experience.




5

(5)