Rowin LEF618 - Mini Guitar Booster Pedal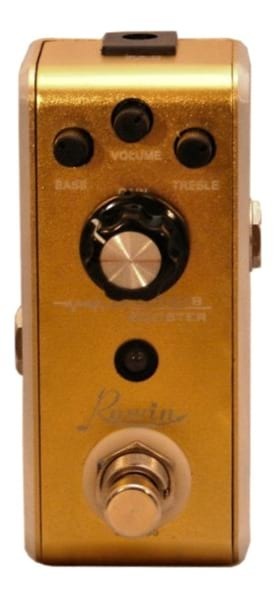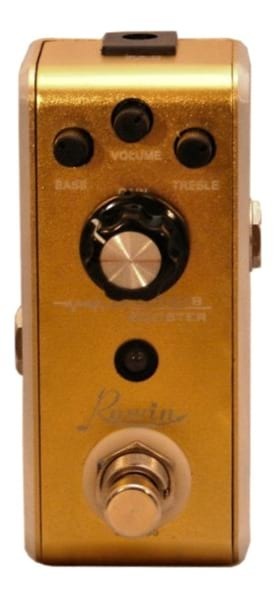 Be The First To Review This Product!
Help other SWAMP Industries users shop smarter by writing reviews for products you have purchased.
Rowin LEF-618 Booster Pedal
The Rowin Booster Pedal LEF-618 gives you that extra jump on your band mates that can sometimes be required during a solo or loud section. A 2 band parametric EQ allows you to chisel your tone to cut through the din without blowing ear drums by boosting just high or low frequencies.
Compact / Miniature Case Size
Advances in circuitry design have made is possible for guitar effect pedals to be built in a compact enclosures that literally fit in the palm of your hand. The mini design allows more pedals to fit on your pedal board and also helps reduce the overall weight.
True Bypass Circuitry
The compact inner circuitry is designed with a 3PDT true bypass switch ensuring an unaltered tone when the pedal is not engaged. A true bypass switch has the ability perform a true bypass of the internal hardware circuit of the pedal, meaning the signal goes straight from the IN to the OUT.
Specifications:
Full Metal Shell
Booster pedal for lead work or extra dynamics
2 band parametric EQ (bass & treble)
Input gain and output volume controls
True Bypass 3DPT Switch
Power Supply: 9V DC (Negative Centre) - (Not Included)
Input Impedance: 1M Ohms
Output Impedance: 10k Ohms
Dimensions: L92mm x W40mm x H32mm (H 50mm including switch)
Weight: 155g
---
Custom Label: RW-LEF-618
SKU: RW-LEF-618
Shipping Weight: 0.2500