Multicore Cable w Stage Box - 16 Channels - 2 Spk Returns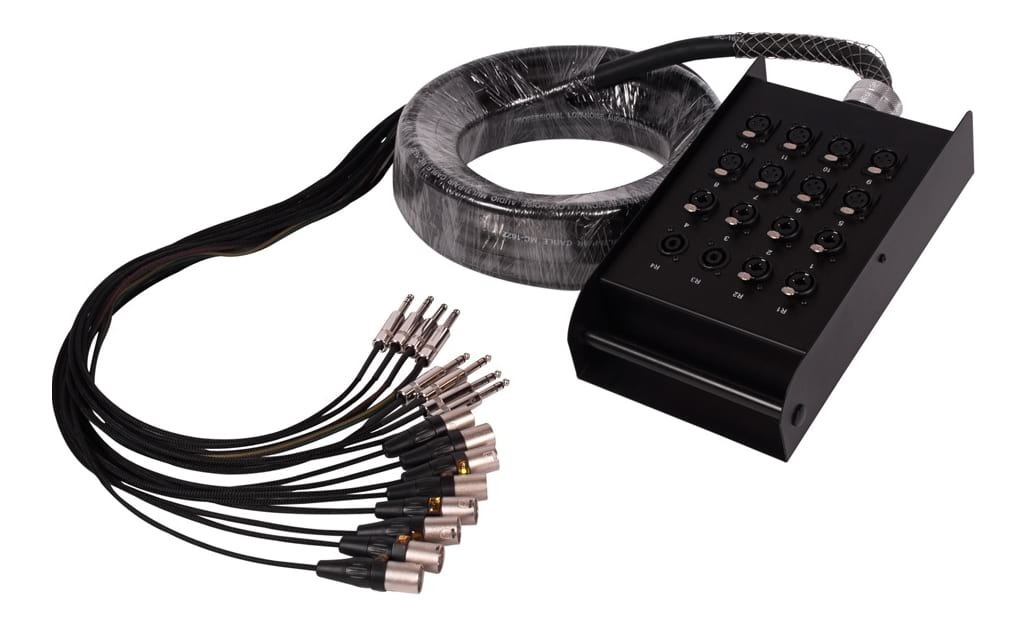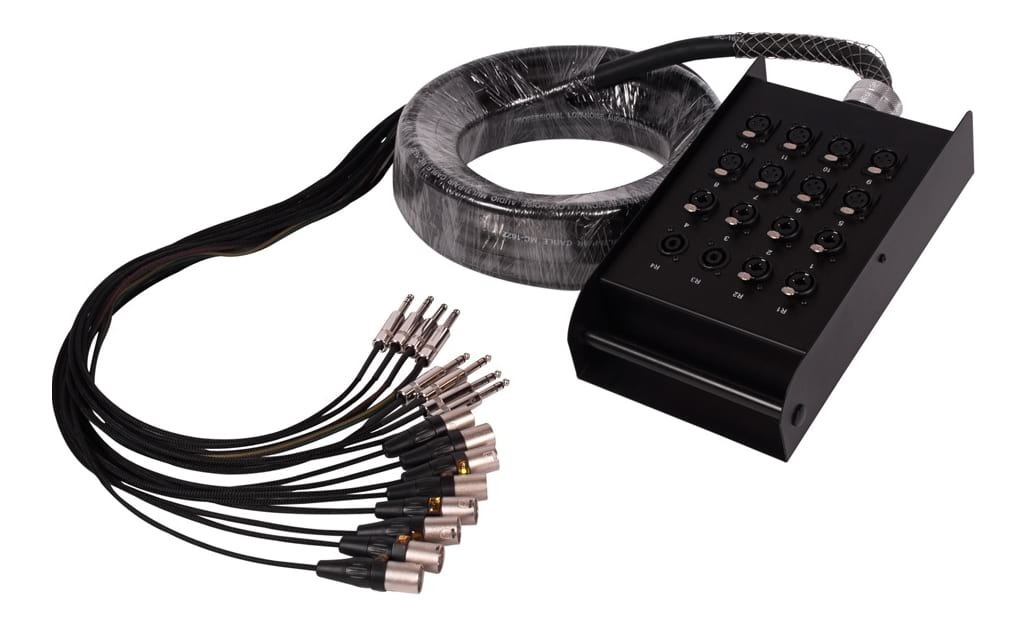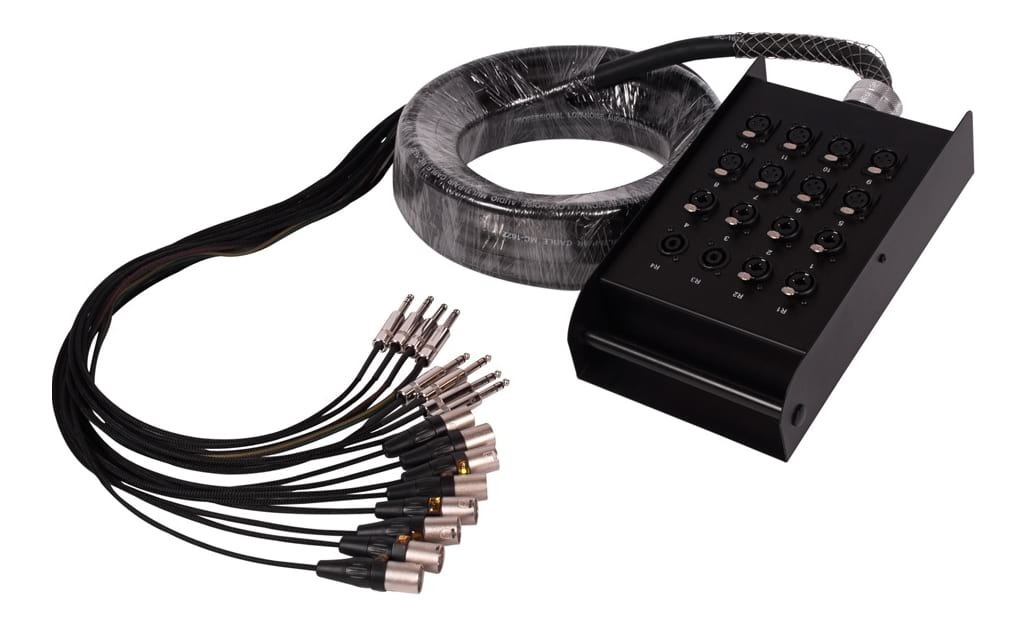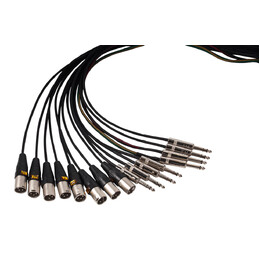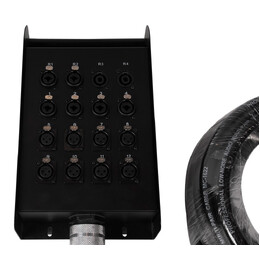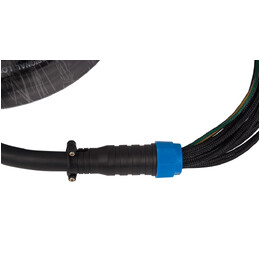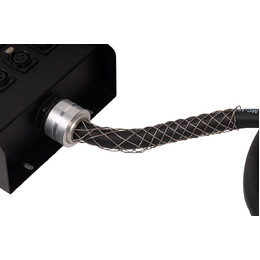 SWAMP 16 Channel Multicore - featuring 2 Speaker Returns
This versatile multicore features 12 balanced send channels, 2 balanced return channels and 2 speaker signal return channels. 4 of the send channels and the 2 balanced returns offer XLR / TRS combo jacks.
Perfect Multicore for Powered Mixers
Powered mixers or all-in-one PA systems have an internal power amplifier that drives the passive speaker. Proper 'speaker cable' is required for this 'amp to speaker' connection to ensure quality sound and prevent damage, using a regular 'balanced channel' in a multicore is not advisable. Return channels 3 and 4 are built with proper, thick 15AWG 2core speaker cable, featuring a 1/4" jack on the connector end, and a lockable Speakon jack on the stage box. This means only the multicore cable needs to be run to the mixing desk, and your speaker cables simply connect from the stagebox to the speaker.
Multi Purpose Combo Jack Connectors
Inputs 1 to 4 on the stage box feature combo jack connectors that accept cables with either a XLR or TRS plug. Perfect for plugging in instruments such as keyboards and synths direct into the stage box with a guitar lead. 1/4" TRS jacks on the fan / connector end of multicore cable are then ready to be plugged into Line Level inputs.
Combo Jack Return Channels - Extra Sends!
Returns 1 and 2 feature a combo jack at the stagebox and a 1/4" TRS connector at the fan end. Ideal for taking a monitor / aux send signal from the mixer to a powered speaker on stage. Though it should be noted that returns 1 and 2 are identical in configuration to sends 1 to 4, meaning these can be used as extra send channels if required.
Quality Connectors and Cable
Constructed using professional multicore cable with individually shielded conductors featuring high quality Yongsheng XLR connectors on both the stage box and fan end.
Features:
8 Balanced XLR Send Channels
4 Balanced Combo Jack Send Channels
2 Balanced Combo Jack Return Channels
2 Speaker Return Channels
Connectors - Stage box (Combo, NL4MP, YS143H) - Fan (YS228, YS224, YS137N)
By:

Russell Lobban

on 29 April 2016

This is a great stage box and snake and is just what I've been after for years. It is solidly made and of very good quality and will last for years. No band shouldbe without one.




5

(5)