SWAMP 2x 1/4" to 2x RCA Cable 2m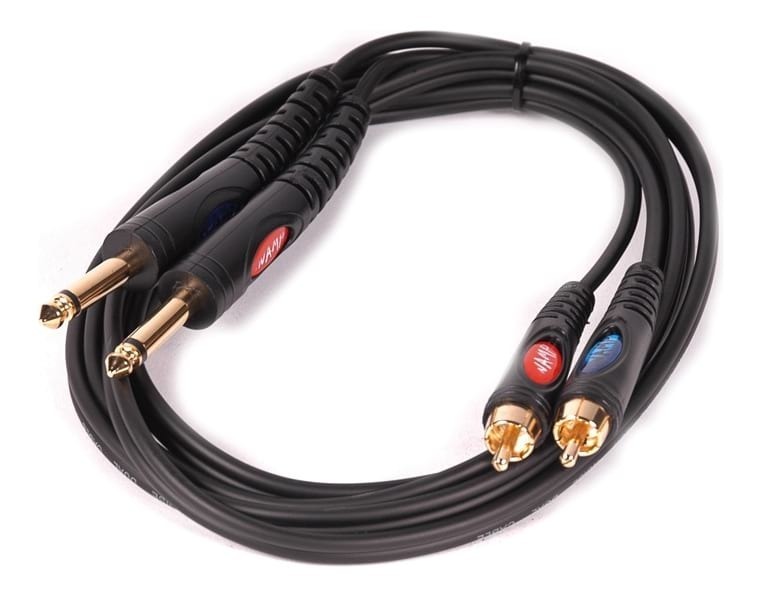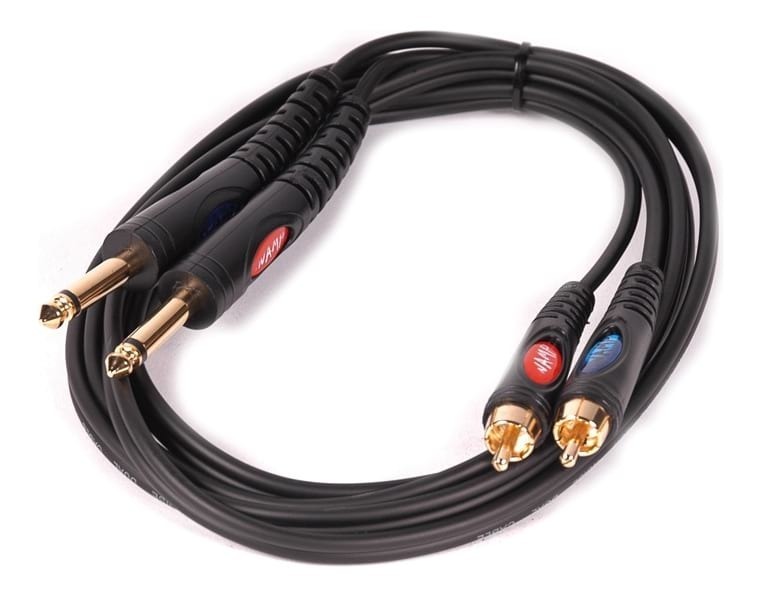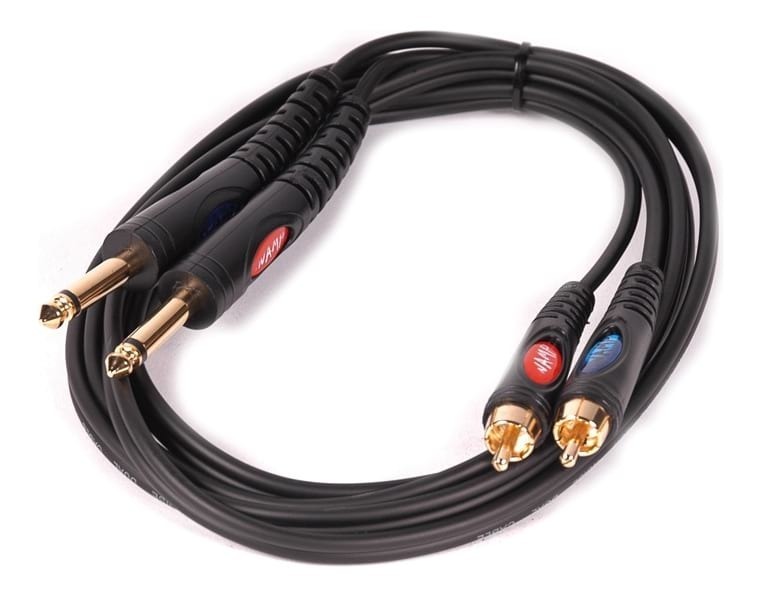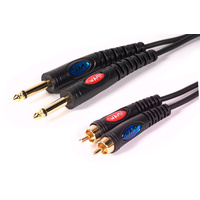 SWAMP Premium 2x 1/4"(m) to 2x RCA (m) TS Audio Link Cable - 2m
SWAMP's own line of link cables offer quality craftsmanship and a stylish look at affordable prices. A durable cable designed for pro audio needs, this is a handy cable to have in any sound engineer's tool kit.
Tough Gold Molded Connectors
Smoothly machined gold tips for maximum signal transfer and a tough plastic molded body makes the connectors both flexible and durable in design. Professionally crafted cable in a thick PVC jacket ensures that the cable can withstand constant use without fail, and look great doing it!
Applications - DVD or CD Player to Mixing Desk
This cable is ideal for sending stereo RCA signals from devices such as DVD/Blu-ray players or CD players to a stereo input on a mixing desk. It can also be used in reverse, connecting the 1/4" outputs of a mixing desk to a home stereo system.
Specifications:
Length: 2m (metre)
Connectors: Dual 1/4"(m) TS to 2x RCA (m)
Spiral wrapped sheild
Good quality and not just for the price

1 December 2016

Swamp cables are generally good quality, often better than the house brand offerings from most other on-line sellers here in Aus. Service is fast and selection is decent. I didn't need a 2m cable for my purpose though and I would have bought a shorter cable if one was available but that was not a deal-breaker. Also, I miss the velcro cable tie that came with the last jack cable I bought from Swamp but that won't stop me from buying again. I'm a repeat buyer and so far, no returns. Thank you




4

(4)
By:

lynette aglinskas

on 17 November 2014

Great service, very quick in getting product to the customer and at a great price. I have become a regular customer and would highly recommend Swamp to others




5

(5)
By:

SHANE CHATFIELD

on 21 January 2014

Great quality cables and products , a pleasure to deal with and excellent communication so helpful




5

(5)
By:

John Ellis

on 26 March 2013

The items ordered were quickly delivered. There was no problem using PayPal. The cables seem to be of good quality. They are being used to conect audio from an Presonus AudioBox USB to Bose speakers.




5

(5)