SWAMP ABS Mixer Case - 12U - 19 inch - Adjustable Height Rack Rails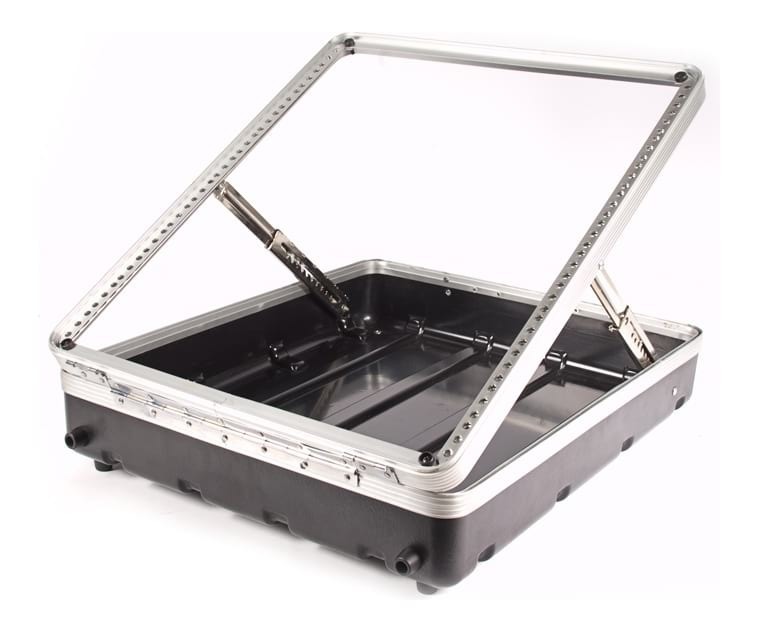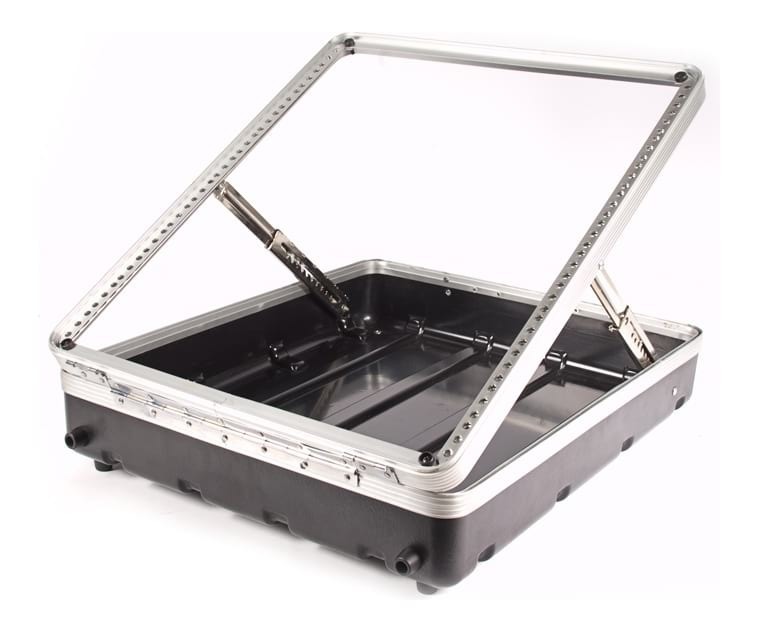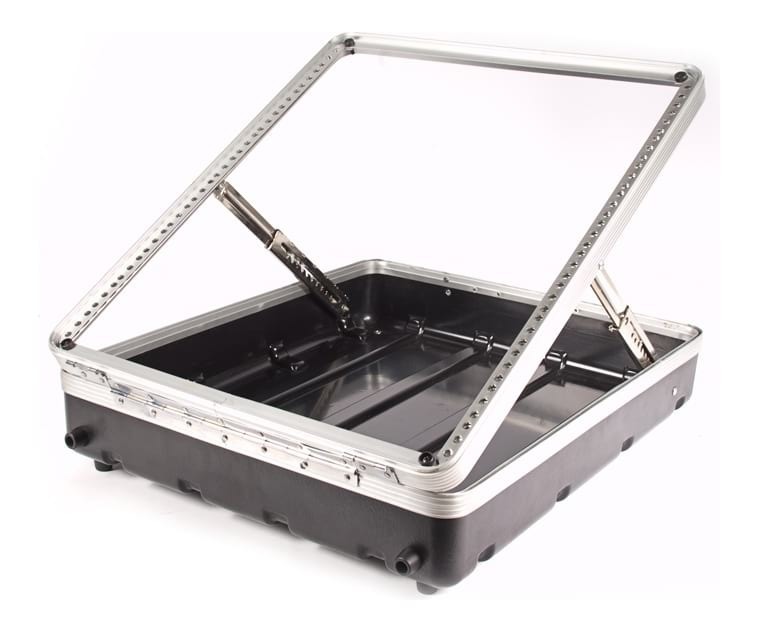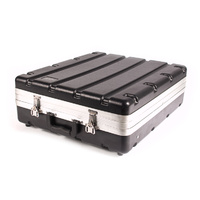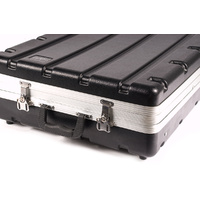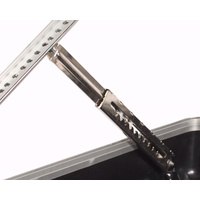 19" Rack Mixer Case
The ABS mobile mixer rack case from Swamp is a great option for protection and mobility of your 19" rack-mountable mixing console.
Designed for 19" Rack Mountable Mixers - 12RU Depth
With a standard 19" width, and 12RU of Height (533mm), this case fits many 19 inch rack mountable mixers. A clever adjustment mechanism gives the user complete control over the angle of the mixer, and also allows access to all rear inputs and outputs.
Strong ABS Shell
Built from tough ABS thermoplastic plates, these cases offer heavy duty protection but are light in weight. Finished with gasket-sealed covers and metal locks.
Features:
Standard 19" Rack Case
Outer Case Dimensions;
Width: 510mm
Height: 200mm
Depth: 610mm
Rack Rail Length (height): 533.40mm (12x 44.45mm / 12RU)
Available depth (when closed): 11.5cm (from the level of the rack rail)
Lid depth (Rail to lid) 54mm
Weight : 5 kg

Rack Units :12U
Includes set of rack bolts
Light and easy to use

By:

Anonymous

on 5 October 2017

my presonus mixer sits in great , light and compact service and delivery 100% I will use swamp again




5

(5)
By:

Mr. Peter Bowen

on 23 August 2015

For the price, a good solution for protecting, carrying and quickly setting up a mixer. Other cases I looked at were in the order of $300+. Build quality is not really road tour ready, and I wouldn't recommend stacking heavy objects on top of it, but it will work fine for the occasional gigging band that looks after its gear and stows things away carefully. We had to add some additional spacing nuts and use longer rack screws (provided after telephone discussion) to fit the extra height of our SWAMP S18 Mk2 Mixer. Overall, we are happy with the purchase and the price/suitability ratio for our band's needs.




5

(5)
By:

Ray Simpkin

on 28 November 2014

You get what you pay for--- anything more is a plus! This case if care is taken will do the job more than adequately.




5

(5)
By:

Mr. David Carter

on 17 May 2013

Excellent service with prompt delivery. I am very impressed with Swamp Industries that has never let me down.




5

(5)
By:

Frank Gaukroger

on 1 April 2013

Adequate construction, rack rails are a bit agricultural. Latches need extra work, one side is still loose when closed. You get what you pay for but it is good value for money.




5

(5)