SWAMP Complete Studio Workstation Package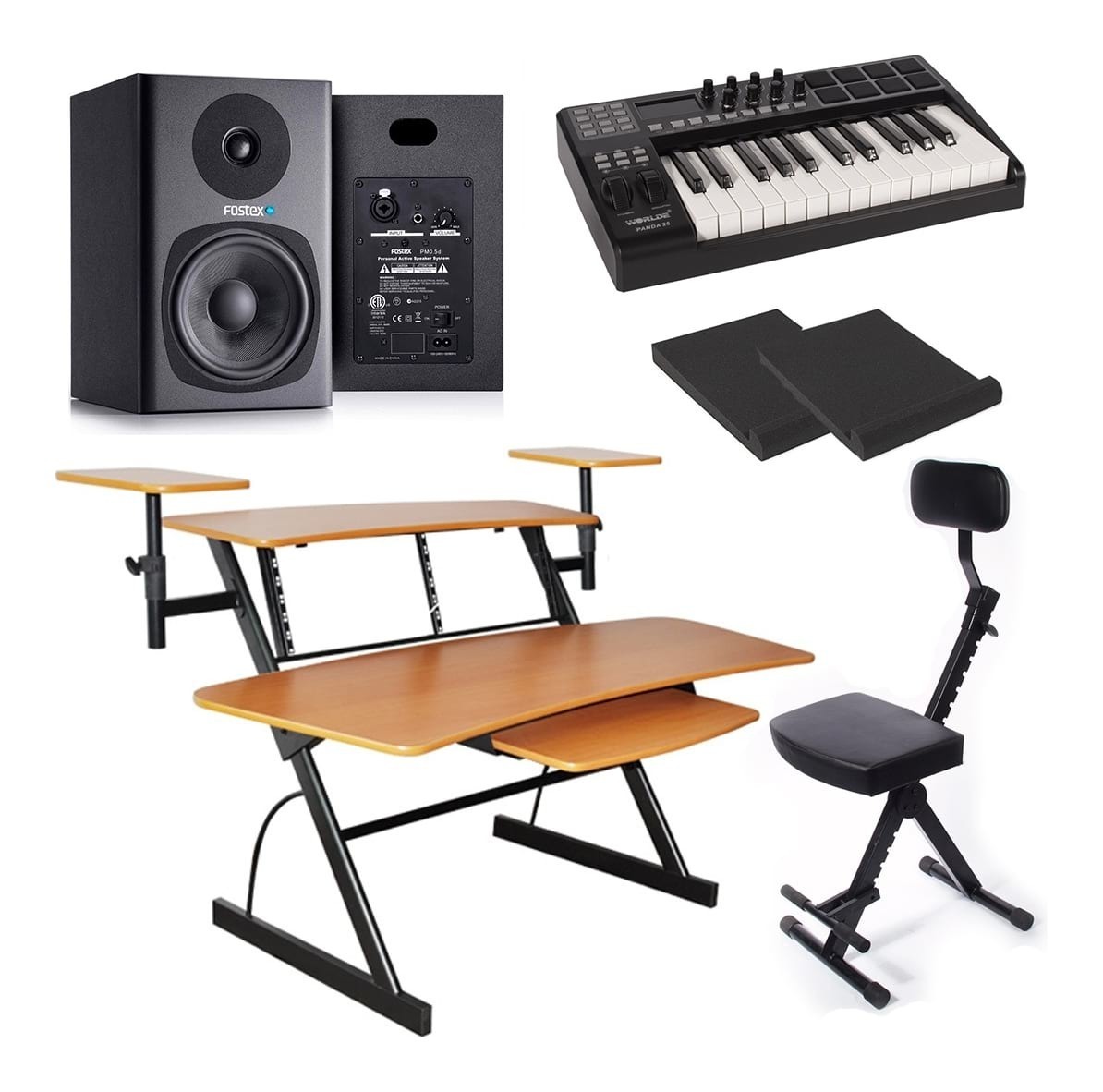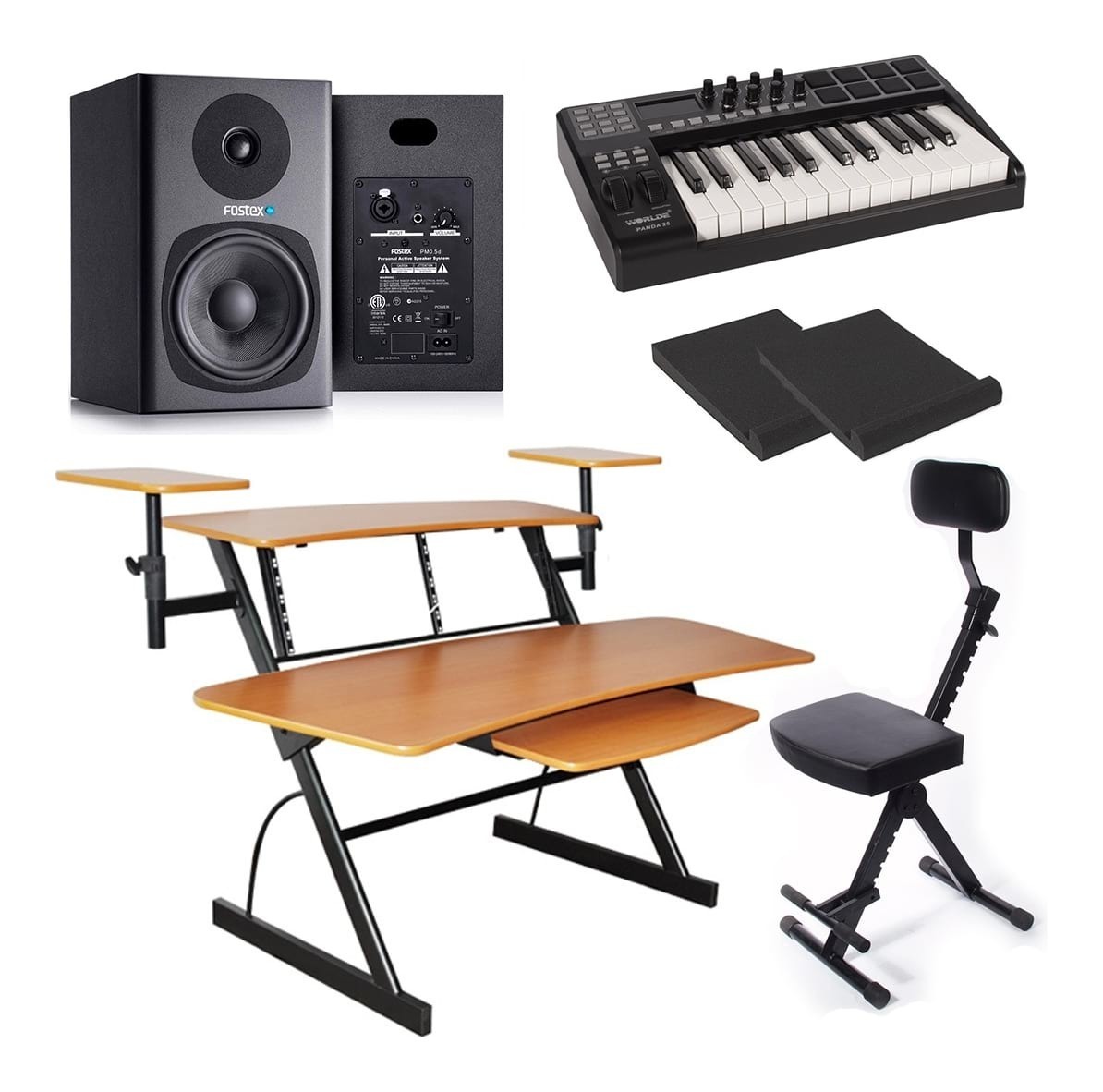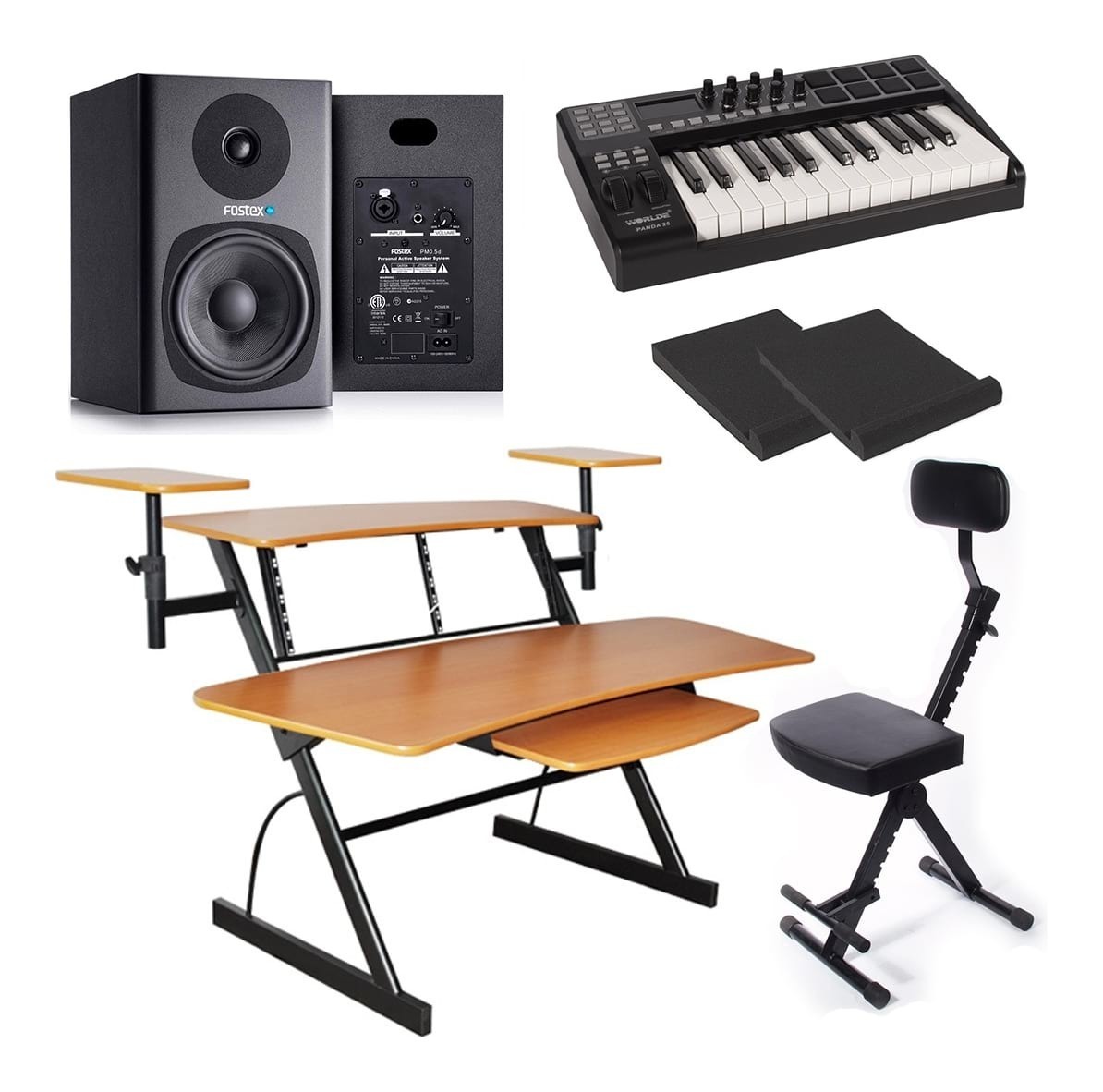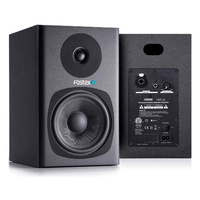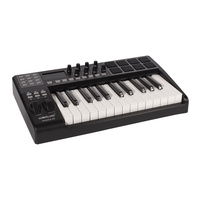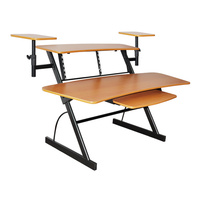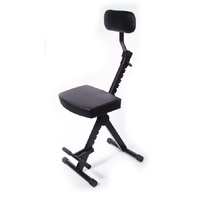 Be The First To Review This Product!
Help other SWAMP Industries users shop smarter by writing reviews for products you have purchased.
Complete Studio Workstation Package with Desk, Monitors, Stool and more!
All-In-One Complete Studio Bundle
SWAMP has put together a complete studio package based around some of our best studio gear. Included are all the basics needed to get your studio up and running, with our full sized WS-03 Studio Workstation Desk, a pair of FOSTEX PM0.5d 5" Studio Monitors, isolation pads, as well as a MIDI keyboard and adjustable stool all included, this package leaves nothing out. The perfect pack for amateurs and professionals alike, with everything you need for fully functioning control rooms, studios and home recording set ups.
WS-03 Studio Workstation Desk
The WS-03 studio workstation from Swamp is specially designed for modern musicians and studio engineers. With rock-solid integration in mind, it has been built from the ground up to accommodate professional audio hardware and computer devices. Includes adjustable monitor shelf and sliding keyboard tray.
FOSTEX PM0.5d 5" Professional Studio Monitors
These monitors are perfect for a home studio or smaller commercial studios where space can limit speaker placement options. The PM0.5d is Fostex's latest brainchild, employing the most recent technological advancements in studio monitoring and 60 watts of bi-amped power to produce a fantastic full range performance with exceptional neutrality even at higher volumes. Perfect for the home recording musician or producer.
PANDA 25-key Professional Studio MIDI Keyboard
Worlde have made this the ultimate do everything MIDI controller by giving the user complete control over the internal software of the controller. You can map every knob, button, key, or pad to any MIDI signal. In addition you can choose from 6 different velocity curves for the keys, so you can customize the playability to your own personal style. Take control of your DAW!
Package Includes:
SWAMP WS-03 Studio Workstation Desk

SWAMP Large Adjustable Upright Stool
2x FOSTEX PM0.5d 60W Bi-amped 5" Professional Studio Monitors
2x Alctron 5" Studio Monitor Isolation Pads
PANDA 25-key Professional Studio MIDI Keyboard / DAW Controller

Specifications/Features:
WS-03
Dual 6U rack-mount slots, capacity:12U
Two monitor speaker shelves with adjustable height and angle
Main shelf size : 175cm, 61cm , height from floor: 69.5cm-73.5cm-77cm
Top shelf size : 130cm, 37.5cm, height from floor: 100cm
Pull-out shelf size : 77cm, 36cm, height from floor: 60.5-64.5-68cm
Monitor speaker shelf size : 30cm, 37.5cm, height from floor: 90-119cm
FOSTEX PM0.5d 5" Studio Monitors
60 watts of bi-amped power
Frequency Response: 50Hz - 30kHz
Crossover Frequency: 2kHz
Connector : TS 1/4 inch jack unbalanced, RCA pin unbalanced
Amp Power: Low Frequency: 35 watts, High Frequency: 23 watts
Physical Dimensions: 165w x 270h x 214.50d (mm)Monitor speaker shelf size : 30cm, 37.5cm, height from floor: 90-119cm
Power Requirement / Consumption: 60W (AUS)
PANDA 25-Key MIDI Keyboard
25 full size keys (non-weighted) - 2 Octaves
Pitch bend and modulation wheels
5-pin DIN MIDI In/Out
Runs on 9V AC power OR USB power
Pull-out shelf size : 77cm, 36cm, height from floor: 60.5-64.5-68cm
Compatible with Win XP, 7, 8 and Mac OSX
SWAMP Large Adjustable Upright Stool
6 selectable height positions
5 selectable foot rest positions
5-pin DIN MIDI In/Out
Seat Height Min: 60cm
Seat Height Max: 76cm
Seat Dimensions: 40cm x 30 x 7cm
---
Custom Label: MP-WS-03--PM0-5d--XB-456
SKU: MP-WS-03--PM0-5d--XB-456
Shipping Weight: 112.7900