SWAMP FireWire Cable IEEE-1394 - 4pin to 4pin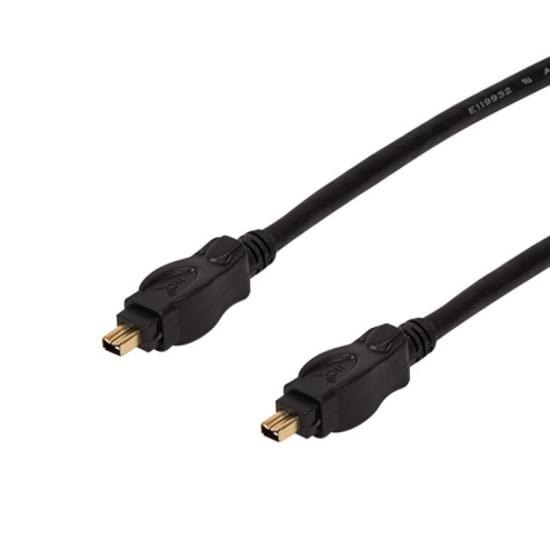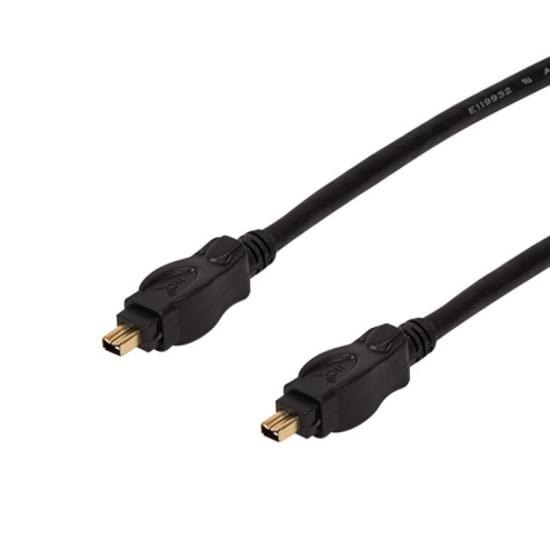 Firewire 400 4-Pin Male connectors
This firewire cable is terminated with 4 pin male connectors, and has the capacity to transfer data up to 400Mbps from the source device to another. Compatible with many portable devices such as camcorders, camera's, some laptops and mobile phones.
4 Pin Connectors
Different firewire connector types are specific to certain applications and devices as they serve different functions. The 4 pin connector is small, rectangle shape, with an indent on one side. It is most commonly found on older laptop computers, some mobile phones and tablets, audio interfaces, cameras and camcorders. The 4-Pin facilitates data transfer at a maximum of 400mMbps.
High Quality Connectors
Features high quality molded connectors and superior construction.
Specifications:
Firewire® 400 IEEE-1394 4pin male connectors
Communication between most devices with a 4-pin Firewire port
High quality digital interface, extra low loss dubbing

High speed data transfer rate 400MBps
O.D: 6mm
Molded connectors
By:

TAO ZHANG

on 24 July 2015

I did not buy this cable at any shop,But I got it at SWAMP.Shopping is easy;Delivery is fast;This web site is very useful.




5

(5)