SWAMP TM02 Guitar Amp Microphone Clamp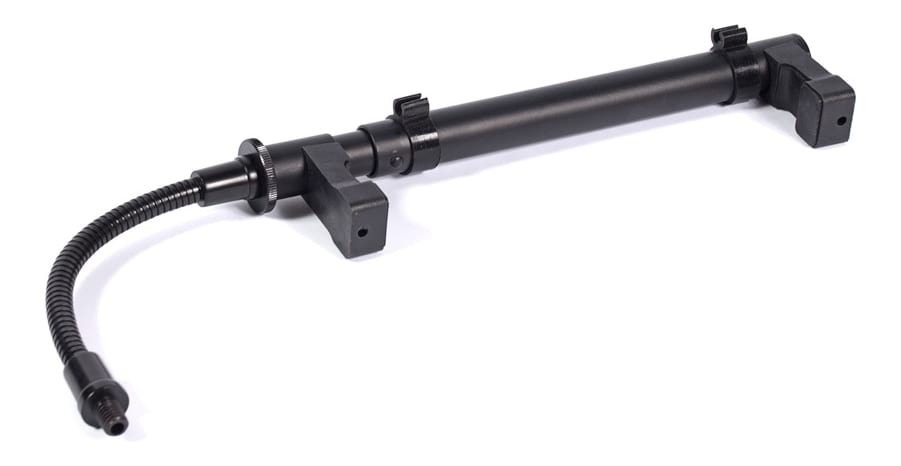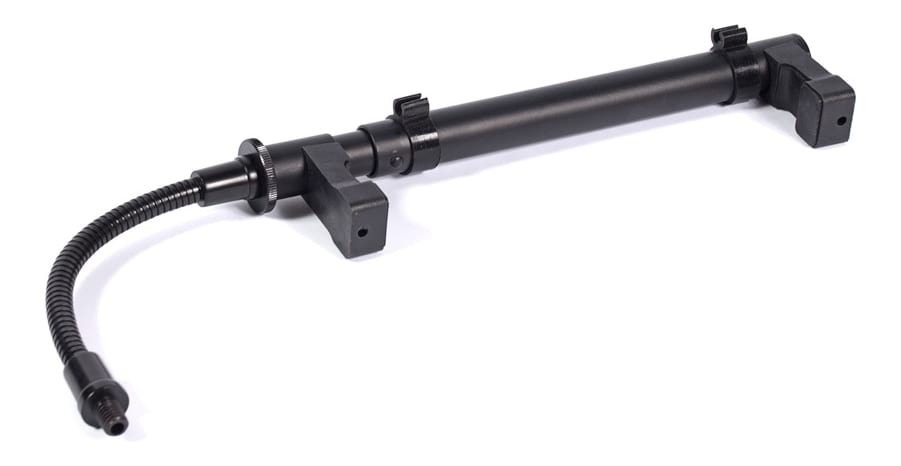 TM02 Amp Mic Clamp
This handy little device is designed to make mic'ing up an amp easy in a confined space. It attaches to the side of an amp using the spring loaded clamp so it cannot be over tightened, like some screw on models.
Flexible Gooseneck
The sturdy yet flexible gooseneck design allows the user to adjust mic angle to get varying tones.
Strong Construction
Made from a durable metal alloy, this amp clamp is going to last the distance on the road. It also has rubber clamp heads to protect the amp facing from scratches during use.
Features:
Spring Loaded Clamp
Flexible Gooseneck Design
Strong Metal Construction
Rubber Clamp Heads
Rubber Cable Holders
Maximum Width: 33.5cm
Minimum Width: 19.5cm

The TM02 Amp Mic Clamp seems well made

The TM02 Amp Mic Clamp seems well made, however can take a bit of time to adequately position the ubiquitous Shure SM57 microphone on the centre of the speaker cone on any of the cabinets I had (Marshall and Fender).




2

(2)
By:

Eugene

on 10 March 2015

Good idea. I think my disadvantages spiel sums things up. I was looking for a stream lined way of setting up my gear.




5

(5)
The TM02 Amp Mic Clamp seems well made, however falls critically short in its function in that it can't adequately position the ubiquitous Shure SM57 microphone on the centre of the speaker cone on any of the cabinets I had (Marshall and Fender).




5

(5)
By:

Mr. Anthony Helos

on 28 June 2014

it would be good if gooseneck was able to mount and support a heavier condenser mike




5

(5)
By:

Michael Clayton

on 23 August 2013

Was really looking forward to using this as it saves space.... However, was really disappointed with the flexible arm... As it has no strength causing it to sag when side mounted...




5

(5)