TASCAM US-4X4 4-in 4-out Audio MIDI Interface for Mac, Windows and iOS iPad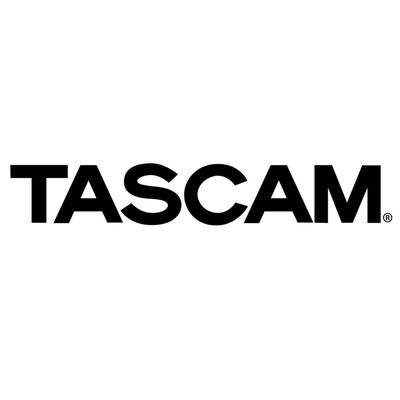 4-In/4-Out USB Audio Interface
The TASCAM US-4x4 is the ideal device to get the best 4-channel audio input signals for your recordings. It features 4 high-quality Ultra-HDDA microphone preamp, 4 TRS jack inputs (2 are switchable to instrument level for guitar or bass), an all new USB driver to make for an easy installation (even on iPads, iPhones or other iOS devices), zero-latency direct monitoring, and both headphone and line output volume controls. MIDI in and out is also included. It comes bundled with Cubase LE for both Windows and Mac. With solid audio specs, iOS compatibility, and an easy-to-read angled design, the US-4x4 is the ultimate 4-channel interface for home, project, and mobile studios.
XLR and TRS Accept Balanced Mic and Line Level Signals
TASCAM's Ultra-HDDA mic preamps design is based on discrete components, just like classic professional gear. It also has NE5532 op-amps, famously used throughout classic recording consoles and signal processors due to their sweet, musical sound. The XLR connector supplies +48V phantom power for condenser microphones. The TRS inputs are for balanced line-level signals from professional processors and synthesizers. Two of the jack inputs can be switched to high-impedance for direct recording of electric guitar and bass. (Only the XLR or 1/4" input can be used, not both at the same time).
Simple Operation, Excellent Features
Installation of the US-4x4 is simple and fast, whether using the built-in class-complient driver or the high-performance ASIO or Core Audio drivers. Built from the ground up for superior audio performance, the software and driver suite of the TASCAM US-2x2 will keep your sessions running fast and smooth. The US-4x4 records at up to 96kHz/24-bit resolution. Even if your target is CD or MP3, recording at higher resolutions gives you more to work with in the mix and can result in a smoother sound. The most efficient computers and DAW software can produce a slight delay before reaching the outputs, which can distract some vocalists and instrumentalists. A Direct Monitoring path is included to monitor the input signal before it is sent to the computer. This allows musicians to concentrate on their performance instead of adjusting for latency delay. Standard MIDI input and output connectors allow connection with the thousands of keyboards, drum machines, controllers, and other sources that employ MIDI connectors. The interfaces can also be used for synchronized operation of multitrack recorders and other external recording equipment. Use Apple's Camera Connection Kit to connect the US-2x2 to an iPad or other iOS device. To make sure that you are able to get up and recording as quickly as possible, the US-4x4 comes bundled with a copy of Steinberg's Cubase LE.
Features:
Four Ultra-HDDA mic preamplifiers
Four XLR or TRS (MIC/LINE) inputs with full +48V phantom power
Four TRS analog balanced outputs
Two headphone outputs – each with 45mW/ch output power
Dedicated AC adapter is included
Ultra-HDDA (High Definition Discrete Architecture) mic preamps with −125dBu EIN
NE5532 op-amps used at the audio input and output stages
Up to 96kHz/24-bit recording
Support for Windows and Mac OS X operating systems
USB 2.0 computer connection
Connect with iPads and other iOS devices
+48V phantom power for all inputs
Two switchable high-impedance inputs
Microphone preamp gain range of 57 dB
Direct monitoring function for zero-latency monitoring
Tough all-metal casing for durability
Angled design provides excellent usability on a desktop
Balanced analog TRS output jacks suitable for connection to powered monitors
Standard TRS headphones output jack
Separate controls for line and headphones output volumes
MIDI input and output
Output sources can be selected in the setting panel
Input sound monitoring can be set to stereo or mono
Input muting function eliminates noise from unused inputs
USB class compliant 2.0 support
License card included for Steinberg Cubase LE
Confirmed operation with major DAW software (SONAR, ProTools, Cubase, Live, Studio One, Garage Band)
Specifications:
US-4x4
Sampling frequency
44.1k/48k/88.2k/96kHz
Quantization bit rate
16/24bit
Analog audio inputs
MIC IN
IN 1-4
Connector
XLR-3-31(1:GND, 2:HOT, 3:COLD), BALANCED
Input impedance
2.2k ohms
Nominal input level
GAIN:MAX
-65dBu (0.0004Vrms)
GAIN:MIN
-8dBu (0.3090Vrms)
Maximum input level
(GAIN:MIN )
+8dBu (1.9467Vrms)
Gain
57dB
INST IN
IN 1-2
Connector
6.3mm(1/4")TS-jack(T:HOT, S:GND), UNBALANCED
(When set to "INST" at MIC/LINE.INST switch)
Input impedance
1M ohms
Nominal input level
GAIN:MAX
-63dBV(0.0007Vrms)
GAIN:MIN
-6dBV(0.5015Vrms)
Maximum input level
(GAIN:MIN )
+10dBV(3.162Vrms)
Gain
57dB
LINE IN
IN 1-4
Connector
6.3mm(1/4")TRS-jack(T:HOT, R:COLD, S:GND), BALANCED
(When set to "MIC/LINE" at MIC/LINE.INST switch)
Input impedance
10k ohms
Nominal input level
GAIN:MAX
-53dBu(0.0017Vrms)
GAIN:MIN
+4dBu(1.228Vrms)
Maximum input level
(GAIN:MIN )
+20dBu(7.75Vrms)
Gain
57dB
Analog audio outputs
LINE OUT
Connector
6.3mm(1/4")TRS-jack(T:HOT, R:COLD, S:GND), BALANCED
Output impedance
110ohms
Nominal output level
+4dBu (1.273Vrms)
Maximum output level
+20dBu (7.75Vrms)
PHONES
Connector
6.3mm(1/4") stereo phone jack
Maximum output level
45mW+45mW or more
(THD+N 0.1% or less, 32ohms loaded)
MIDI IN / OUT
Connector
Din 5-pin
Format
Standard MIDI format
USB
Connector
USB B type 4-pin
Format
USB2.0 HIGH SPEED
Power
When connected PC
Dedicated AC adapter
(GPE248-120200-Z, included)
When connected iOS
Power consumption
5W
Dimensions
11.62" W x 2.56" H x 6.3" D
(296mm W ×65mm H × 160mm D)
Weight
3.53lb (1.6kg)
Operating temperature
5 to 35˚C
Bundled software

Steinberg Cubase LE
Accessories
AC adapter(GPE248-120200-Z), USB cable, Steinberg Cubase LE license card, User's manual, warranty card
Audio performance
Frequency response
LINE OUT(BALANCED)
44.1k/48k Hz
20Hz to 20kHz, +0dB/-0.1dB
88.2k/96k Hz
20Hz to 40kHz, +0dB/-0.2dB
PHONES
44.1k/48k Hz
20Hz to 20kHz, +0dB/-0.5dB
88.2k/96k Hz
20Hz to 40kHz, +0dB/-2dB
THD
0.003% or less
S/N ratio
101dB or more
Crosstalk
95dB or more
EIN
-127dBu or less
Computer system requirements
Windows
OS
Windows 7(32-bit SP1, 64-bit SP1), Windows 8.0(32-bit, 64-bit), Windows 8.1(32-bit, 64-bit)

* For further information of the latest OS version, please click here.
Compatible computers
Windows-compatible computer with a USB 2.0 port
CPU type/speed
Dual core/2 GHz or faster (x86)
Memory
2GB or more
DRIVER
ASIO2.0, WDM(MME)
Macintosh
OS
OS X Mountain Lion(10.8), OS X Mavericks(10.9)

* For further information of the latest OS version, please click here.
Compatible computers
Apple Macintosh computer with a USB 2.0 port
CPU type/speed
Dual core/2 GHz or faster
Memory
2GB or more
DRIVER
Core Audio, Core MIDI
iOS
OS
iOS 7

Be The First To Review This Product!
Help other SWAMP Industries users shop smarter by writing reviews for products you have purchased.