TC Electronics Fluorescence Shimmer Reverb Pedal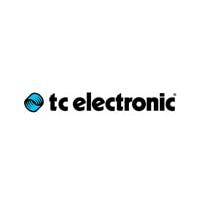 $94.99
Sold Out
Stock Due: Early February
Fluorescence Shimmer Reverb Pedal
Inspired by legendary music producers like Brian Eno and Daniel Lanois, Tc Electronic's Fluorescence Shimmer Reverb pedal creates lush soundscapes by layering a tail of pitch octave reverb on top of the dry signal. The effect produces reverb of clarity and shimmering vibrancy, and takes a life of its own.
Producer Inspired
Used extensively by U2's The Edge, the shimmer effect has been adopted by scores of shoegaze guitar players for conjuring up huge, vibrant soundscapes, bursting with sparkling clarity. Ever since U2 started working with producers Eno and Lanois, shimmer has found its way on to classic performances like With or Without You.
Control Simplified
With only 4 controls to master, this shimmer reverb pedal makes it easy to fine-tune your ethereal resonances in great depth. A Reverb knob adjusts the amount of tail on your dry signal for short or long resonances. The Mix knob lets you adjust the balance between the reverb tail and your guitar sound, while the Tone knob sets the amount of sparkle that's added to the reverb. Lastly, the Shimmer knob rolls in the perfect amount of sparkling, angelic octave tones to round out its thick and ethereal ambience.
Features:
Shimmering, super-bright reverb pedal sends you straight to shoegaze heaven
Effortlessly create celestial reverb sounds
Intuitive 4-knob interface including dedicated shimmer knob
True bypass for ultimate signal integrity
"Built-like-a-tank" metal chassis
Runs on 9 V battery or PSU-SB DC power supply (not included)
3-Year Warranty Program
Designed and engineered in Denmark

Be The First To Review This Product!
Help other SWAMP Industries users shop smarter by writing reviews for products you have purchased.