ZOOM G1Xon Guitar Multi Effects Processor with Expression Pedal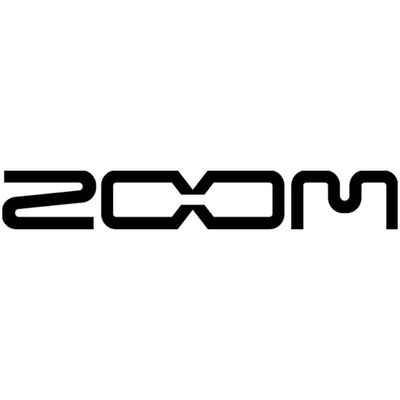 $139.99
Sold Out
Contact us for an ETA
Zoom G1Xon Multi-Effects Guitar Pedal
An extension on the G1on, the G1Xon has the same new design form factor, this time with a built-in expression pedal, to use with the huge feature set, and creative DSP effects and patches. This is an excellent choice as your first multi-effects pedal to use, or to add to your collection of pedals. Not only is it intuitive to program, it also offers rhythmic accompaniments for rehearsing and composing, a built-in looper, and a tuner. The built-in expression pedal that can control input level, output level, or any selected effect parameter in real time.
100 Different DSP Effects
The built-in effects are of the highest sonic quality, and up to 5 can be used simultaneously, in any order you prefer. The effects are organised into five categories: 11 Dynamics/Filters (compressors, noise gates, filters, equalizers, and wah effects); 12 Overdrive/Distortion (boosters, overdrives, fuzzes, and lead guitar sounds); 22 Amp Simulations (of classic tube and solid-state amps from manufacturers like Fender, Marshall, Hiwatt, Mesa Boogie, Orange, and Bogner); 16 Modulation / Special effects (phasers and flangers, chorus, pitch shift, tremolo, and vibrato) and 14 Delays / Reverbs (rooms, halls, plates, springs, and tape delay simulators, with delay times of up to 4 seconds).
Creative and Practical Tools for your Music
The on-board tuner is instantly accessible at all times, and caters for many tunnig systems. Rhythm training is an important part of every guitarist's craft, and the G1Xon offers 68 realistic-sounding rhythms. The rhythm function can also be used in conjunction with the Looper function. All editing can be saved, all the time via the Auto Save function. Another very handy tool is the G1Xon Pre Select function. This allows you to scroll through patches silently, with the current sound remaining unchanged as you do so. The G1Xon looper allows you to layer up to 30 seconds of performance (through the effect or effects of your choice) in high quality 16-bit 44.1kHz audio. Recording time can either be set manually or to a preset number of quarter notes, up to 64 beats.
The Expression Pedal
The built-in expression pedal allows you to alter any selected parameter in real time. You can use it for gain drive or volume (affecting either input or output level), to add wah or filtering, to affect delay time or modulation speed, or a variety of other parameters. In addition, the pedal range can be independently adjusted for each patch—you can even set the minimum value higher than the maximum value for reverse pedaling effects.
Features:
100 effects, including distortion, compression, modulation, delay, and reverb, plus 5 pedal-controlled effects
Up to 5 effects can be used simultaneously, chained together in any order
100 memory locations (10 banks of 10) for the storage of user-created patches
Built-in expression pedal for control over input level, output level, or any selected effect parameter
Swap function makes patch organization a breeze
Auto Save function for automatic saving of all patch parameters
Pre Select function allows silent patch selection while keeping the current patch operational
Onboard chromatic tuner supports all standard guitar tunings, including open and drop tunings
Looper feature for the recording of up to 30 seconds / 64 beats of CD-quality audio with seamless start and end times
68 built-in rhythm patterns which can be used in conjunction with the Looper
Input jack accepts standard mono guitar cable (both active and passive instruments supported)
Auxiliary input jack for connection of personal music players
Output jack for connection to amp or headphones
Backlit LCD with contrast control for easy viewing in low-light environments
Lightweight and small enough to fit in your gig bag
Easily integrated into any existing pedal board
Runs on 4 AA batteries, with alkaline battery life of 20 hours
USB port for firmware updates
Optional AC adapter

Specifications:
Number of effects:

100

Number of simultaneous effects:

5

Number of patches:

100 (10 banks of 10)

Sampling frequency:

44.1 kHz

A/D conversion:

24-bit, 128× oversampling

D/A conversion:

24-bit, 128× oversampling

Signal processing:

32−bit, floating point & fixed point

Frequency characteristics:

20Hz – 20 kHz +1 dB, -6 dB (into 10 kΩ load)

Display:

Backlit dot matrix LCD

Input:

Standard mono ¼" phone jack
Rated input level: -20 dBm*
Input impedance (line): 470 kΩ

AUX IN:

Mini stereo (⅛") phone jack
Rated input level: -10 dBm*
Input impedance (line): 1kΩ

Output:

Standard stereo (1/4") phone jack
Maximum line output level
+2 dBm (output impedance load of 10 kΩ or more)
Maximum headphones output level: 17 mW + 17 mW (into 32Ω load)

S/N (input conversion noise):

119dB

Noise floor (residual noise):

-97 dBm*

Battery type:

AA size (LR6) battery x 4

Continuous battery operation time:

20 hours when using 4 AA alkaline batteries

AC adapter (optional):

DC 9V center-negative, 500mA (Zoom AD-16)

USB:

Firmware update

External dimensions:

154.8mm(D) x 237.0mm(W) x 50.0mm (H)

Weight:

640g (without batteries)

* Note: 0 dBm = 0.775 Vrms

Be The First To Review This Product!
Help other SWAMP Industries users shop smarter by writing reviews for products you have purchased.