Education Accounts


SWAMP offers education accounts to institutions including schools, college's and universities enabling discounted pricing across our entire range with the ability to place orders via our website or through direct purchase order.
If you fit any of the above criteria, please feel free to contact us to set up your account - PH: 02 6188 5477
----------------------------------
Details on using your Education Account
Your schools pricing can be viewed on the website, simply by logging into the site with your account (email address and password).
We accept Purchase Orders and will ship on receipt of the PO number being received via the order form, email or fax.
To Place an Order, simply add items to your shopping cart and proceed to checkout on the website as you would for a regular order. On the checkout page is a field to enter a Purchase Order (PO) number, and there is a payment method named 'Purchase Order'.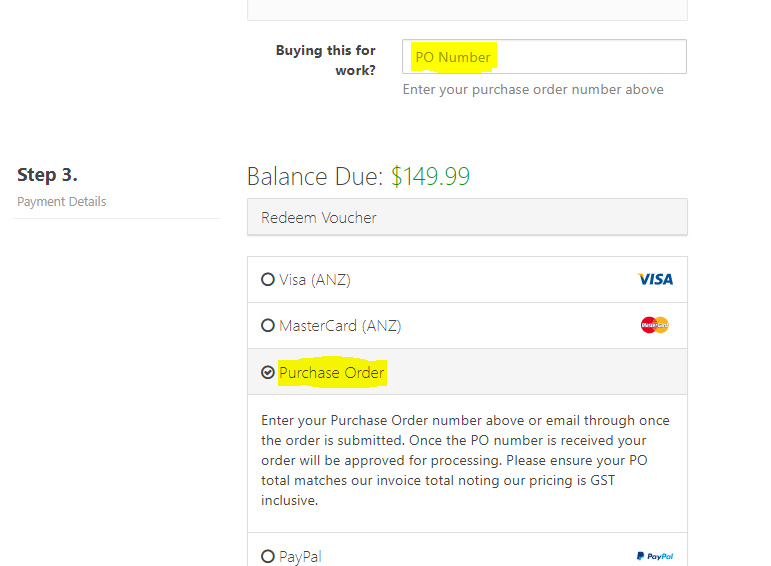 If you require a Quote for your schools' approval, enter the products into the shopping cart, and then at the top of the cart, select "Create Quote from Cart". A quote will then be automatically emailed to your login address. If you require a Proforma Invoice, simply submit an order prior to payment, and an email will be sent to you with the invoice for paymnet.
Orders are shipped immediately if a PO number is submitted and 'Purchase Order' is selected as the payment method. Alternatively, email or fax through the Purchase Order or PO number once the ordered is submitted, quoting the order ID number.

Our Support Team can offer Product Advice and Tailored Solutions
SWAMP specialises in creating tailor made packages to suit school music departments, student requirements, and school event PA systems. Whether you need advice, assistance or require product information, please feel free to contact us, and one of our knowledgeable staff members will be happy to assist you.
Our new Sales Manager is here to assist
Our latest team member Jonny, brings with him a wealth of experience and industry knowledge to SWAMP as our Sales Manager. Jonny is here to help provide any advice and expertise to assist you on your plans and projects.
- Need objective advice for your CAPA faculty, in Pro Audio, and Music Performance?
- Utilising Music Technology, and need assistance?
- Require better quality and budget friendly music accessories, from cables to classroom instruments, and more?
Email education@swamp.net.au or call 02 6188 5477
---