JOYO JCA-12 "Beale Street" 12W Tube Guitar Amplifier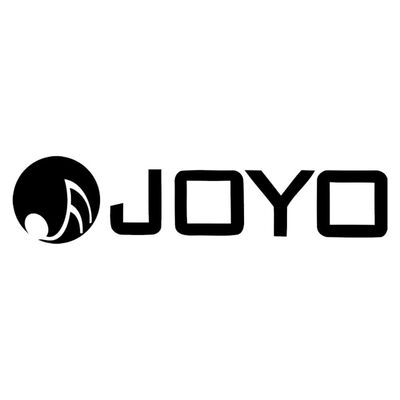 JOYO JCA-12 Beale Street 12W Tube Blues Amplifier Head
Named after the birthplace of Blues - Beale Street, Memphis - the JOYO JCA-12 is made to reproduce the iconic 1950s American blues sound. Featuring 12AX7 preamp tubes, normal and bright channels with high and low inputs and a universal tone control, the JCA-12 is a vintage tone machine.
Beale Street
Through the 1920s - 40s, Beale Street was the home of many blues legends. Names such as Muddy Waters, Louis Armstrong and B.B. King and countless others all passed through the bars and restaurants, performing and developing the history-making Memphis blues sound. The JOYO JCA-12 reproduces that iconic tone with ease.
Class-A Tube Circuitry
The JOYO Beale Street amplifier produces the same great American blues sound of the 50s, thanks to the classic 1950 style amplifier circuitry. The stable, clean sound of earlier amplifiers is recreated thanks to a matched pair of 6V6 output tubes, but when you crank it up, the 12AX7s produce a wild overdrive that is uncontrolled yet sweet. The 5Y3 rectifier tube creates a natural feeling of compression or "sag" soughtafter by many vintage tone enthusiasts.
Two Channel Control
The simplistic design of of the Beale Street allows for easy tone control, though the amp is not without variety. "Bright" and "Normal" inputs have their own tone controlled via the single tone control knob, and by adjusting each channel's volume. Drive the tubes and bring up the volume to really hear the Beale Street blues sound at its best.
Features:
Top-mounted Carry Handle For Ease of Transport
Dual Inputs with Individual Volume Control
Single-dial Tone Control
Stylish Vintage Amplifier Design
Specifications:
Model: JCA-12
Instrument Inputs: 4x 1/4" (6.35mm) TS
Speaker Outputs: 8Ω/16Ω
Tubes:

2x 12AX7 Preamp Tubes
2x 6V6 Output Tubes
5Y3 Recitifer Tube

Weight: 8.5KG
Dimensions: 448 x 196 x 226mm

Be The First To Review This Product!
Help other SWAMP Industries users shop smarter by writing reviews for products you have purchased.