Container of 19" Rack Stands and Studio Workstations have arrived!
Posted:
14 June 2014
Synopsis: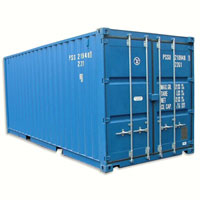 ---
Studio Workstations and 19" Racks Re-stocked!
Popularity of new products can sometimes take us by surprise and cause short term stock shortages, this has been especially true with our studio workstations and 19" rack stands. The latest order of these studio accessories have just arrived with everything now back in stock. If you are serious about making and producing music in your home studio, then make sure it is organised, functional and a space you enjoy being in!
Due to a large number of Pre-Orders being placed prior to arrival we have somewhat limited stock of the studio workstations remaining. If interested in one of these units we recommend placing an order within the next couple of weeks to guarantee a unit before the current batch runs out.
Get a setup like this!