SWAMP Insert Cable TRS to Dual 1/4" TS - 2m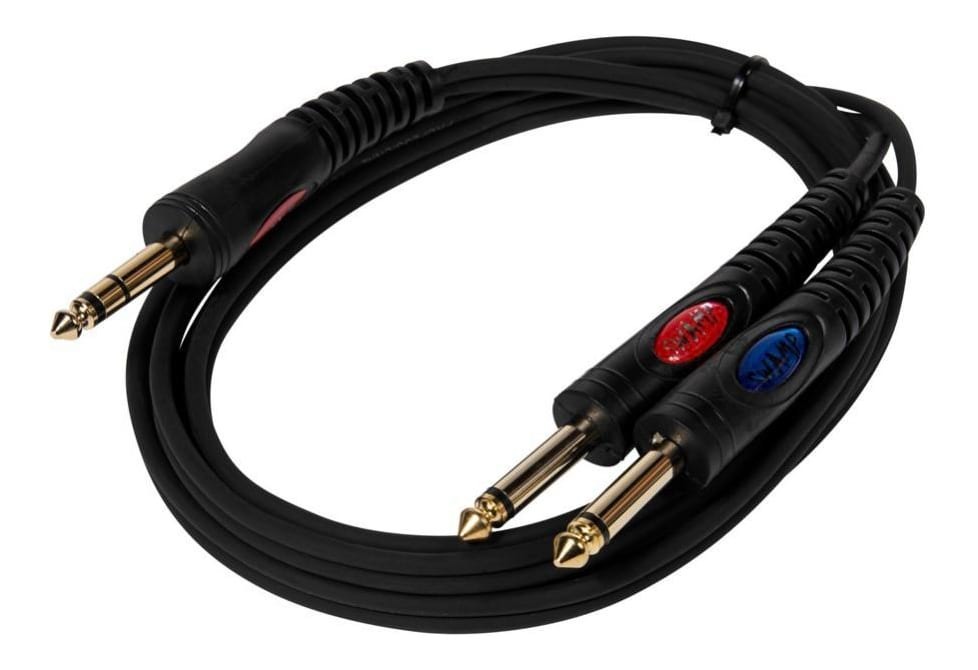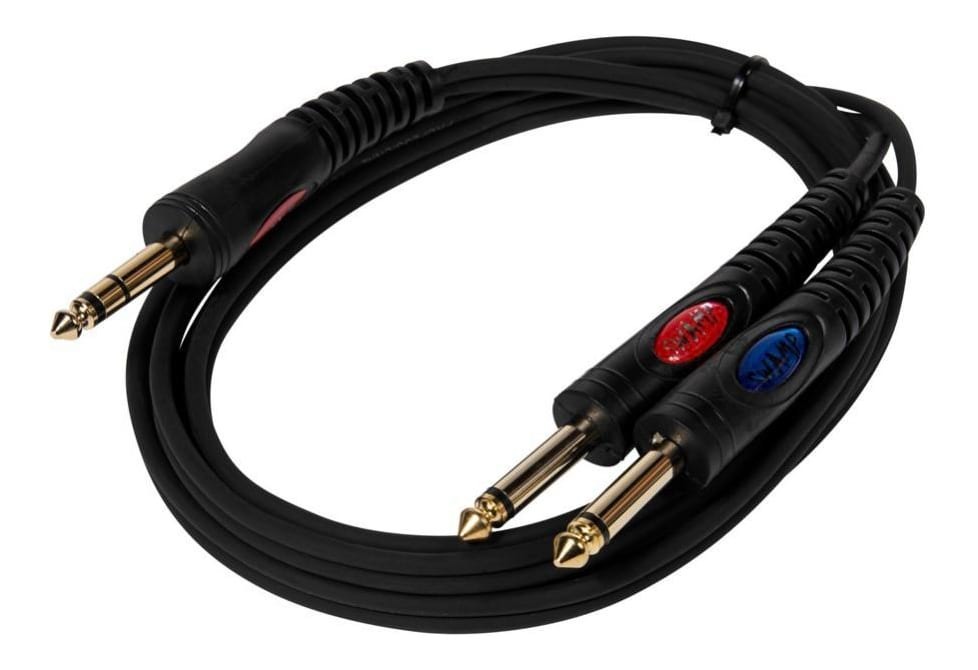 SWAMP Insert Cable TRS to Dual 1/4" TS - 2m
SWAMP's own line of link cables offer quality craftsmanship and a stylish look at affordable prices. A durable cable designed for pro audio needs, this is a handy cable to have in any sound engineer's tool kit.
Tough Gold Molded Connectors
Smoothly machined gold-plated tips for maximum signal transfer and a tough plastic molded body makes the connectors both flexible and durable in design. Professionally crafted cable in a thick PVC jacket ensures that the cable can withstand constant use without fail, and look great doing it!
Useful for Insert Applications
This cable is suitable for 'insert' applications where a signal is both sent and received through the TRS jack. The most common use is to side-chain a digital effects unit or external compressor into an input channel of a mixing desk. These cables have other uses as well, such as splitting a stereo output carried on a single TRS jack to separate left/right signals on TS plugs.
Features:
Length: 2m (metre)
Connectors: 1/4" 6.35mm male TRS to 1/4" 6.35mm male TRS
Gold plated tips
Spiral wrapped shield

Be The First To Review This Product!
Help other SWAMP Industries users shop smarter by writing reviews for products you have purchased.