10 Pack of SWAMP Black Hook and Loop Cable Ties - 30cm / Large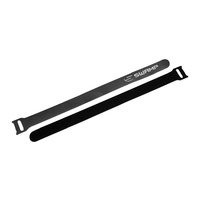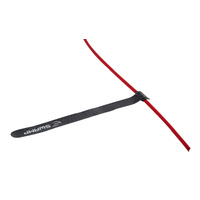 SWAMP 30cm Long Hook and Loop Cable Tie - Pack of 10
SWAMP's own brand of hook and loop cable ties will ensure cables remain rolled neatly to keep all lead packers, stages, studios and audio environments neat and tidy. The tie can be fastened to the cable by looping it around, then pulling the skinny end through the gap at the larger end. The durable and long lasting ties are designed to be wrapped around a single piece of cable and remain attached when the cable is un-rolled, ready for use when next rolled.
Suitable for 1m to 15m length cables
The 30cm cable ties are suitable for use with pro audio type cables (6mm O.D, mic / guitar / speaker cables) up to 15 metres in length.
Features:
Length: 30cm
Material: Hook and loop
Colour: Black
Brand: SWAMP
Pack of 10
Loop cable ties

28 November 2016

Best loop ties the road crew have ever used!!




5

(5)