Alice AC136-N Classical Guitar Strings - Normal Tension -28-43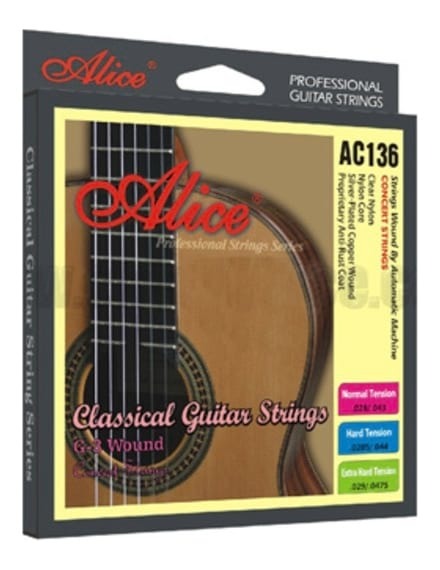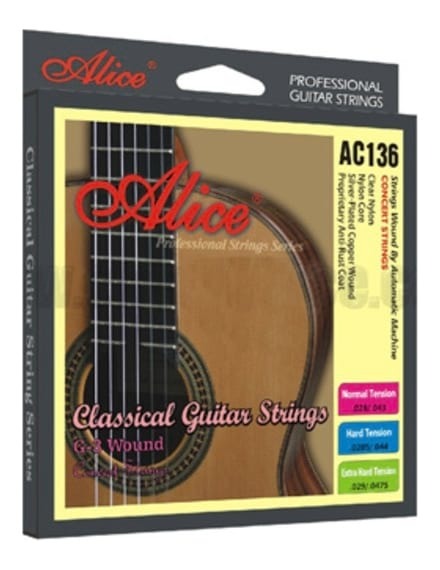 Be The First To Review This Product!
Help other SWAMP Industries users shop smarter by writing reviews for products you have purchased.
1 Set (6 strings) - Alice Classical Guitar Strings - Normal Tension
Alice Guitar Strings are made exclusively from material imported from the USA, Germany, France and Japan. Using advanced manufacturing technologies, Alice strings are renowned for precise pronunciation, sweet timbre and good durability, all at a low price. With these advantages, Alice guitar strings are the preferred choice of many musicians.
Silver-Plated Copper Wound G String
The AC136 is the result of extensive research and testing. Its unique wound (3rd) G string makes it superior in terms of playing, tonal clarity and sustain.
String below gauges in inches:
E - 1st Clear Nylon .028

B - 2nd Clear Nylon .032
G - 3rd Silver-Plated Copper Wound .025
D - 4th Silver-Plated Copper Wound .029
A - 5th Silver-Plated Copper Wound .035
E - 6th Silver-Plated Copper Wound .043
---
Custom Label: AC136-N
SKU: AL-AC136-N
Shipping Weight: 0.0900