Audio-Technica ATW-1101 Body Pack Wireless System 10 Digital 2.4GHz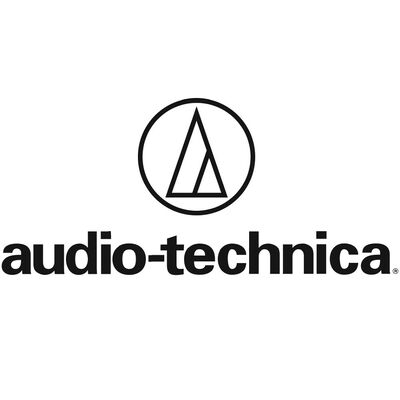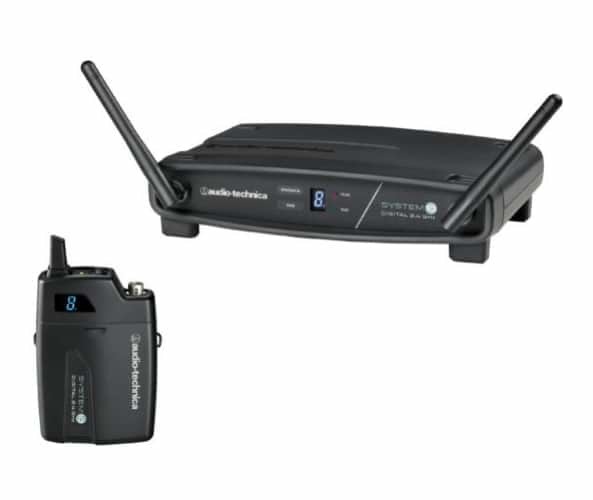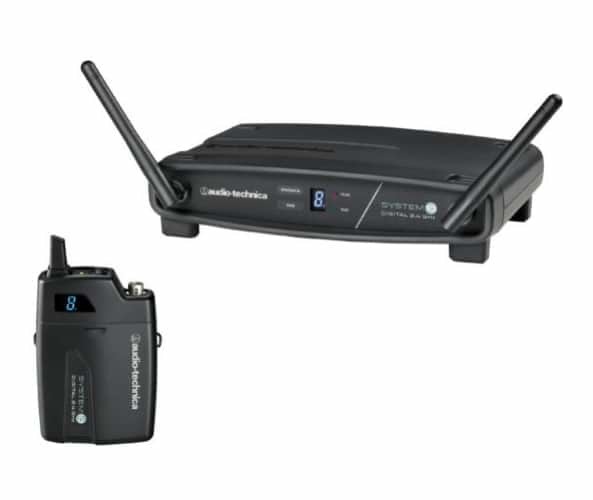 ATW-1101 System 10 Digital Wireless 2.4GHz Body Pack System
If you have your ideal headset, lapel or instrument microphone, then Audio-Technica's System 10 is an excellent choice for a robust, simple yet effective wireless system, offering 24bit/48kHz audio. It has a easy setup, pairing the body pack transmitter and the receiver. Up to 8 units can work simultaneously. Included with the receiver is the ATW-T1001 UniPak body pack transmitter.
Multiple Diversity Methods
System 10 wireless ensures clear communications by providing three levels of diversity assurance: frequency, time, and space. Frequency Diversity sends the signal on two dynamically allocated frequencies for interference-free communication. Time Diversity sends the signal in multiple time slots to maximize immunity to multipath interference. Finally, Space Diversity uses two antennas on each transmitter and receiver to maximize signal integrity.
System Pairing
Audio-Technica usese a process of pairing a transmitter with a receiver, so that they communicate bi-directionally and function as a unit. After selecting a channel ID number 1 through 8, the user presses the pairing button on the receiver and subsequently activates the button in the transmitter's battery compartment at close range to sync them together. The transmitter's display now shows the same ID number, and the system is ready to use. The pairing method is quick to learn, and can be used to switch between a handheld and bodypack using the same receiver, or to add a new transmitter to the system.
Features:
Digital 24-bit/48 kHz wireless operation for ultimate sound quality and dependable performance
2.4 GHz range – completely free from TV/ 3G interference
Three levels of diversity assurance: frequency, time, & space
Automatic frequency selection for seamless, interference-free operation
Automatic Frequency Selection. Plug & Play. Ease of use and reliability
Extremely easy operation with instantaneous channel selection, sync, and set-up
State-of-the-art digital receiver for reliable performance
Balanced XLR and unbalanced 1/4" output jacks with level control
Specifications:

Operating Frequencies
2.4 GHz ISM band
Frequency Response
20 Hz to 20 kHz Depending on microphone type
Operating Range
30 m (100') Open range env. with no interfering signals
Dynamic Range
>109 dB (A-weighted), typical
Total Harmonic Distortion
<0.05% typical
Operating Temperature Range
0° C to +40° C (32° F to 104° F) Battery performance may be reduced at very low temperatures
Audio Sampling
24 bit / 48 kHz
Latency
3.8 ms

Receiver

Receiving System
Diversity (frequency/time/space)
Maximum Output Level
XLR, balanced: 0 dBV 1/4" (6.3 mm), unbalanced: +6 dBV
Power Supply
100-240V AC (50/60 Hz) to 12V DC 0.5A power supply switched mode external
Dimensions
190 mm W x 46.2 mm Hx 128.5 mm D
Weight
290g
Accessories Included
Power supply

Belt Pack

RF Power Output
10 mW
Spurious Emissions
Following federal and national regulations
Input Connections
Four-pin Locking Connector,
Pin 1: GND,
Pin 2: INST INPUT,
Pin 3: MIC INPUT,
Pin 4: DC BIAS +9V
Battery Type
Two 1.5V AA
Battery Life
>7 hours (alkaline) Depending on batt. type & use pattern
Dimensions
70.2 mm (2.76") W x 107.0 mm (4.21") H x 24.9 mm (0.98") D
Net Weight
100g

Be The First To Review This Product!
Help other SWAMP Industries users shop smarter by writing reviews for products you have purchased.