SWAMP Large Adjustable Upright Guitar Stool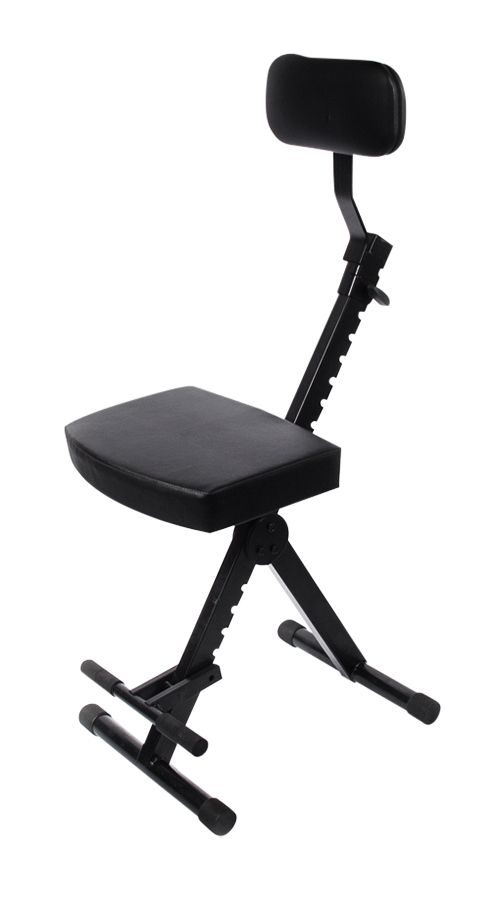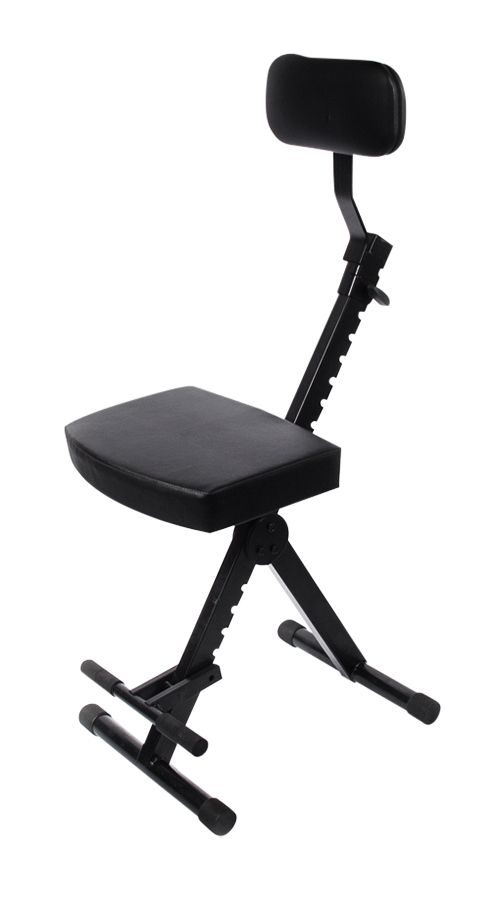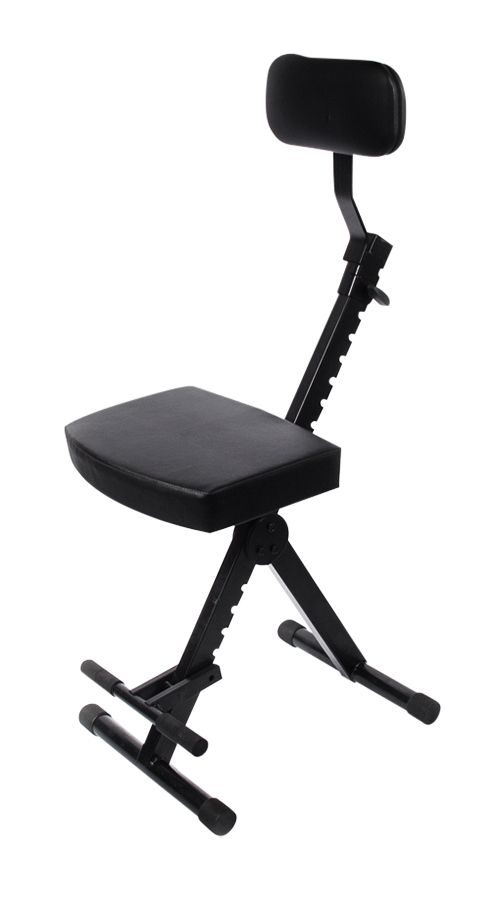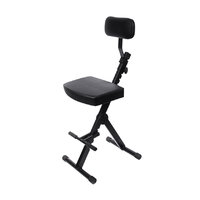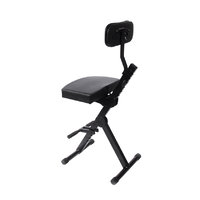 SWAMP Large Adjustable Upright Guitar Stool
A sturdy and comfortable large guitar stool for general use. The frame is strong, well made and locks safely into position when tightened. The foam padding is quite generous also making this stool very comfortable.
Adjustable Foot Rest and Back Rest
With a foot rest and back rest you can lean back and relax between songs or sets for maximum comfort. With both pieces being fully adjustable, you can set the heights to achieve the perfect posture for you. The foot rest is also great for an acoustic guitarist's playing position, allowing for one foot on the rest, and the other tapping a stomp box or effect pedal.
Features:
6 selectable height positions
5 selectable foot rest positions
Seat Height Min: 60cm
Seat Height Max: 76cm
Dimensions of Seat: 40cm x 30 x 7cm

By:

Mr. Colin Hailey

on 13 November 2015

Good sturdy comfortable seat for playing. Easy to adjust and should suit all sizes and shapes. Material is strong, padding deep, remains stable when the occupant is moving.




5

(5)
By:

Ms. Laurel Sampson

on 16 August 2015

Arrived very quickly, only issue was the freight cost as it was half the price of the chair this made it very expensive.




5

(5)
By:

Michael Cassimaty

on 23 January 2015

Too heavy and the backrest wobbles. I wouldn't recommend this guitar stool.




5

(5)
By:

Gary Watt

on 26 October 2014

The price was fair, the order was processed efficiently, the delivery time was very good, my guitar stool arrived with no damage, the quality is good and I am very happy I did business with Swamp Industries.




5

(5)
By:

Paul Swann

on 28 February 2014

Heavy Duty Guitarist Stools, they sure are heavy duty they will definitely outlast me :) Great service. Thank You Swamp people +++++




5

(5)