iSK RF-2 Sound Reflection Filter - Recording Vocal Booth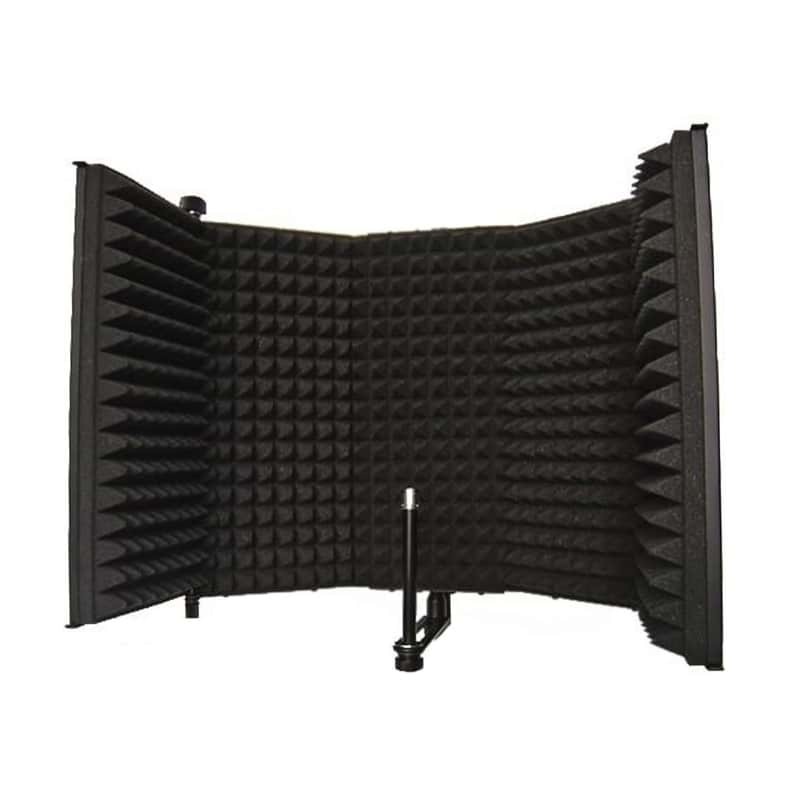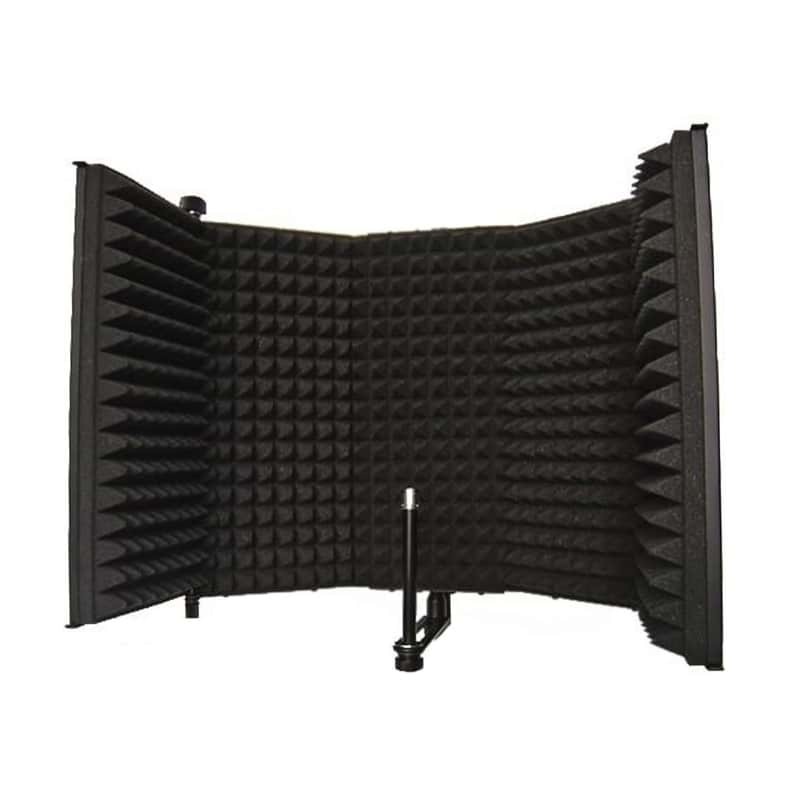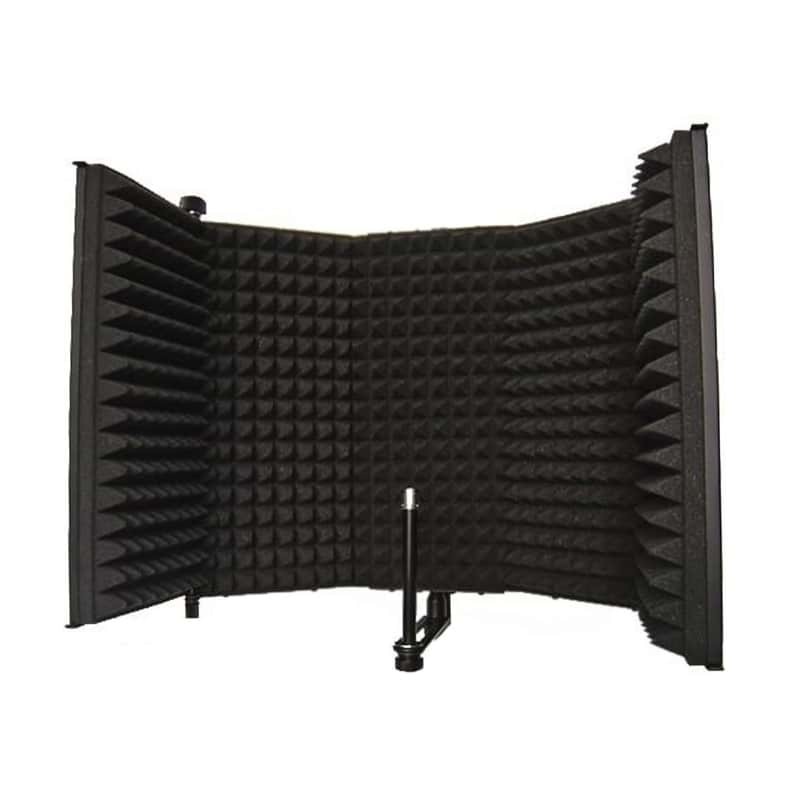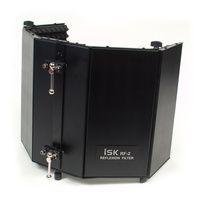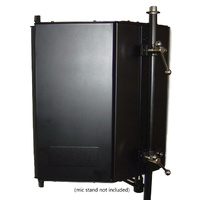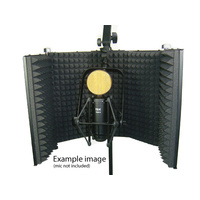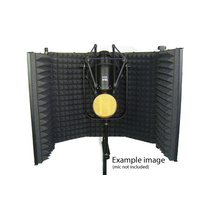 The iSK RF-2 reflection filter / vocal booth system is a portable recording unit that will reduce room ambience within a recording. It has advanced absorptive walls consisting of 5 pieces of high quality metal panels with conical foam layering.
This product will create a "dry" vocal or instrument recording and is widely used for studio and personal recordings. It will effectively reduce room ambience, reflected sound and isolate the microphone from ambient noise.
Item Includes:
- RF-2 Vocal Booth
- Microphone Mounting Piece
Features:
Unique design offering the perfect solution for personal recording
Effectively diffuses acoustic waves surrounding the microphone keeping the sound from bouncing back toward the microphone, controlling reflected sound waves that can cause coloration
Consists of 5 pieces of high quality professional sound-absorptive metal panels (the 3 center panels are stationary - the 2 side panels are foldable), it is easy to adjust the recording area depending on the situation
Folds down for convenient pack-up and storage
Sharp-shaped professional sound-absorptive foam to reduce sound echo and diffusion.
Dimensions:(W) 400mm (15.75") x (H) 320mm (12.60") x(D) 260mm (10.24")
Weight:2.5Kg (5.5lbs)
---
Custom Label: RF-2
SKU: SK-RF-2
Shipping Weight: 4.0000
By:

Fg

on 29 November 2013

it seems great booth - but we need some instructions on how to set it up and then use it correctly.




(4)
By:

Mr. Manning Bartlett

on 27 July 2013

An excellent product. I have both this one and a *much* more expensive competing product (as in 4 times more expensive). There is no real difference. If you are thinking of getting one of these, make sure you have a heavy duty mic stand - these won't work on lightweight stands. But if you are recording, you should be using a heavy duty stand to begin with.




(4)
By:

Daniel Harvey

on 20 May 2013

great service.. cheap prices and very fast fast delivery ! very happy with the musical equipment




(4)
By:

Andrew Lane

on 19 April 2013

This is an excellent product. Well built, easy to install and extremely effective. It reduced the amount of imbient room noise to practically zero. My vocals are clearer, cleaner and more defined.




(4)
By:

Mr. Nigel Onamade

on 14 April 2013

I thought it was going to be much bigger than what I finally got, but it is still useable for what it was bought for. Be careful when attaching it to a Mic stand, get one of those with three legs spread across the floor rather than one of the round base ones. I attached mine to a round base and it starting doing this gradual trip towards the ground.




(4)