JOYO JF-10 Dyna Compressor Guitar Pedal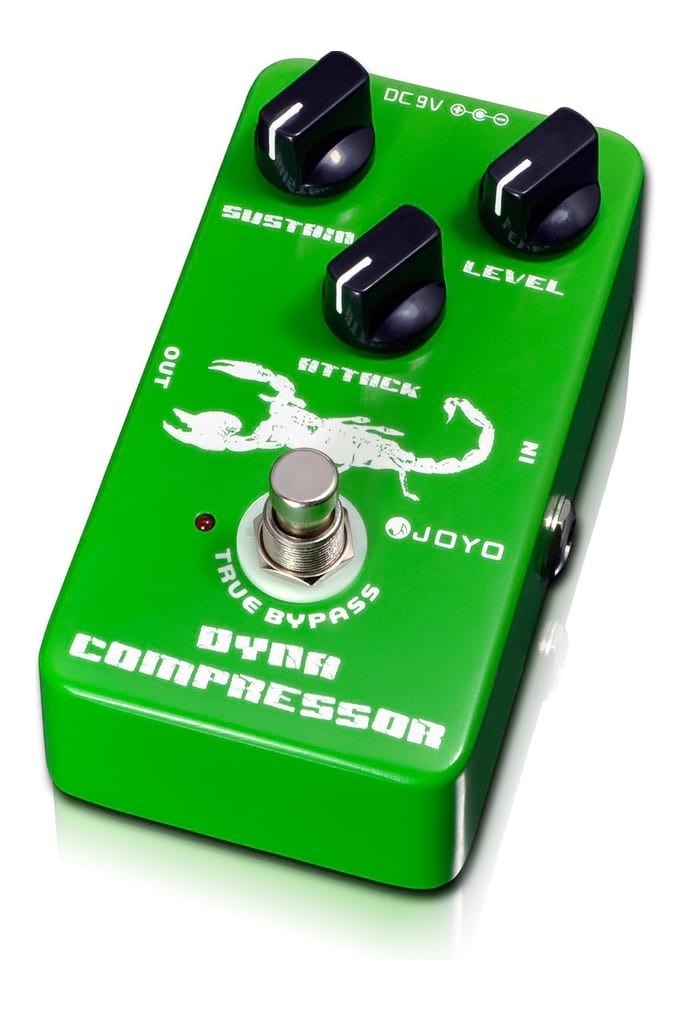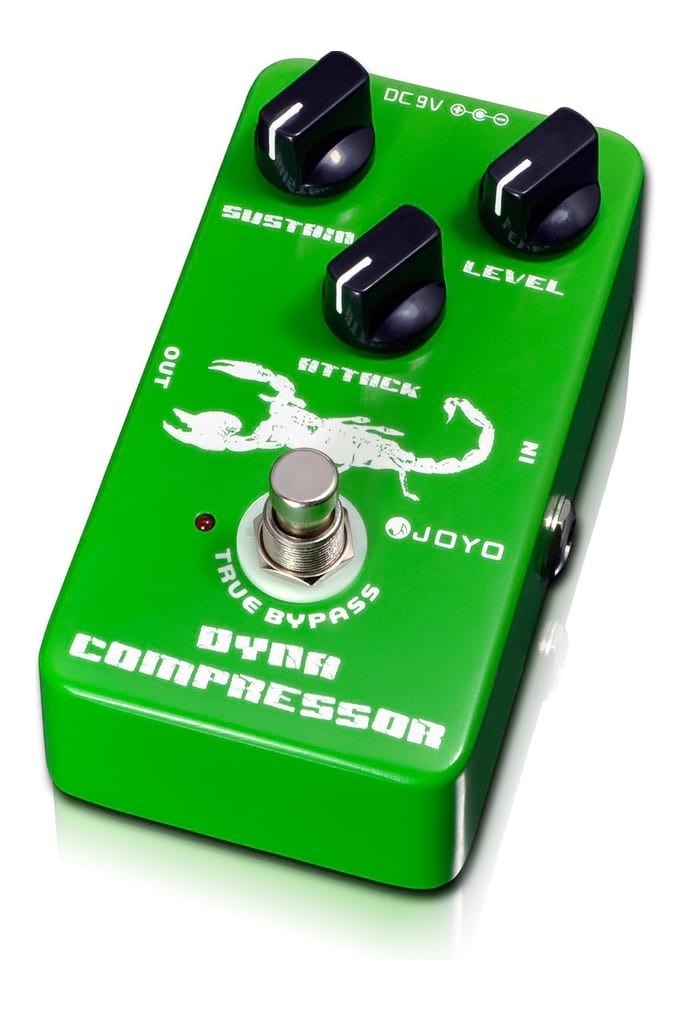 Be The First To Review This Product!
Help other SWAMP Industries users shop smarter by writing reviews for products you have purchased.
JOYO Dyna Compressor Pedal re-creating the 'Ross Compressor'
The JOYO JF-10 Dynamic Compressor effect pedal is virtually a recreation of the renowned Ross Compressor, which is considered by many guitarists to be the ultimate compressor pedal for guitar. A compressor pedal smooths out the sound by controlling the peaks and dips in volume, known as the dynamic range, in order to produce a consistent and wide tone.
Easy to Control Compression
Featuring three easy to access controls, the JF-10 Compressor pedal can produce a variety of compression settings to suit the style. Adjust the sustain to control the duration of compression, and then set the Attack knob to choose the moment when compression kicks in. The Level function will control the compressed volume of your sound as it leaves the pedal and reaches your amp. Increasing the level does not effect the dynamic range that has been set by the Sustain and Attack settings chosen.
True Bypass Switching
True bypass for eliminating any signal interference when switched off. Can be used with AC adapter (optional) or 9V Battery.
Features:
Green with Black Knobs
Silver True Bypass switch
Sustain, Attack and Level Controls
1/4" jack input and outputs
LED active light

Aluminum alloy casing with stoving varnish finish
Specifications:
Input Impedance: 500kΩ
Output Impedance: 10kΩ
Running Current: 8mA
Power: 9V DC adapter or 9V Battery
Weight: 300g

Dimensions: 120mm (L) x 64mm (W) x 55mm (H)
---
Custom Label: JY-JF-10
SKU: JY-JF-10
Shipping Weight: 0.3600