JOYO JF-37 Analog Chorus Guitar Effect Pedal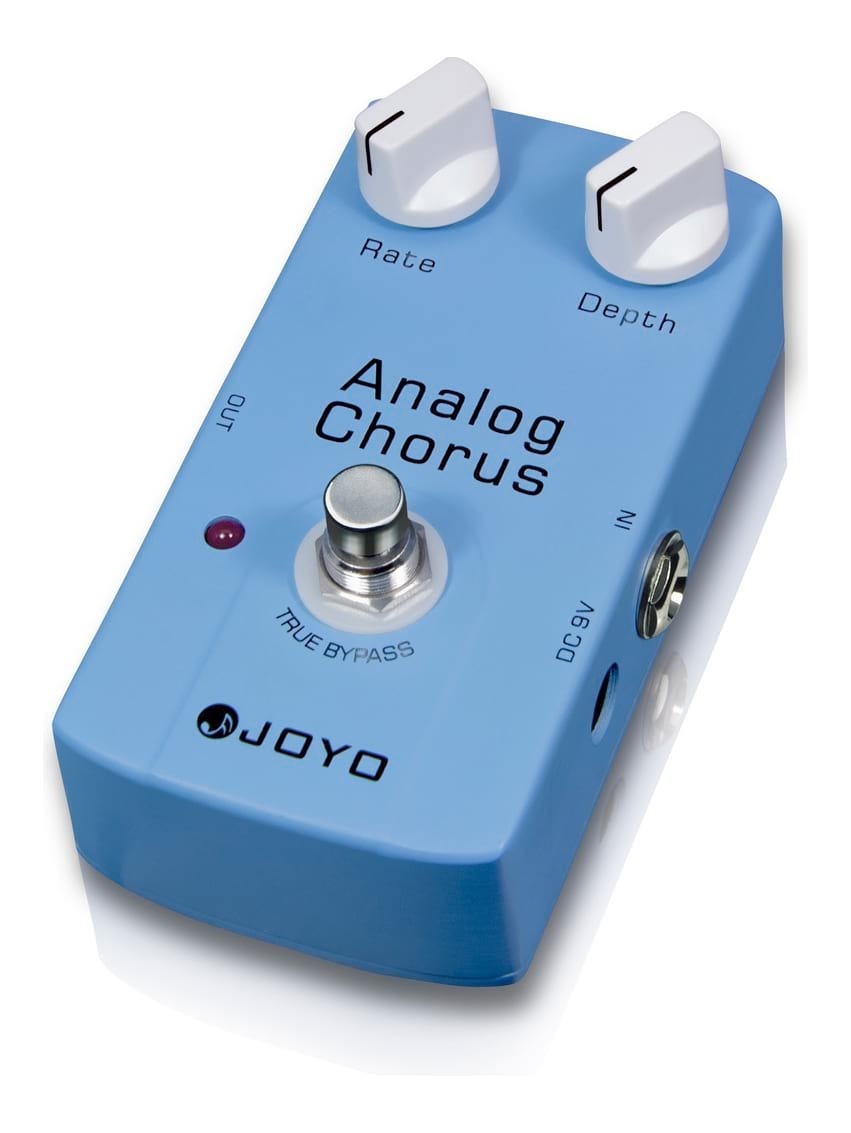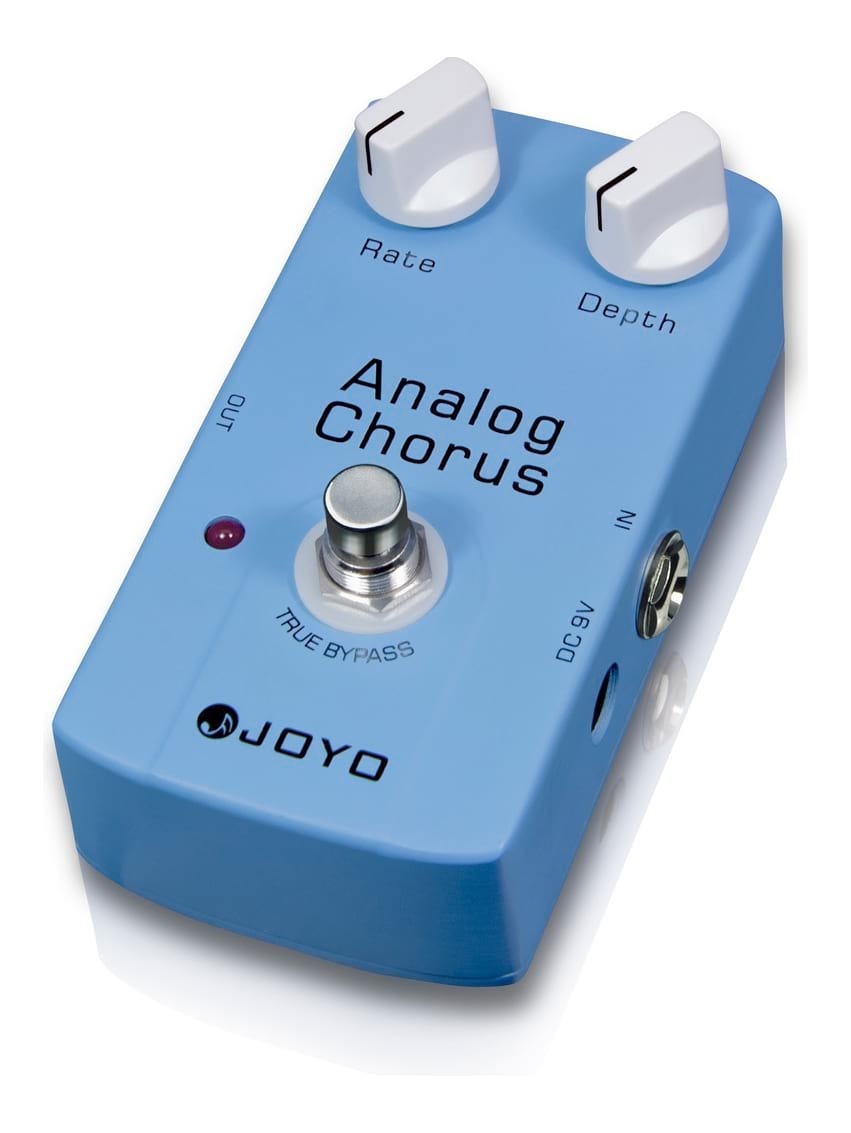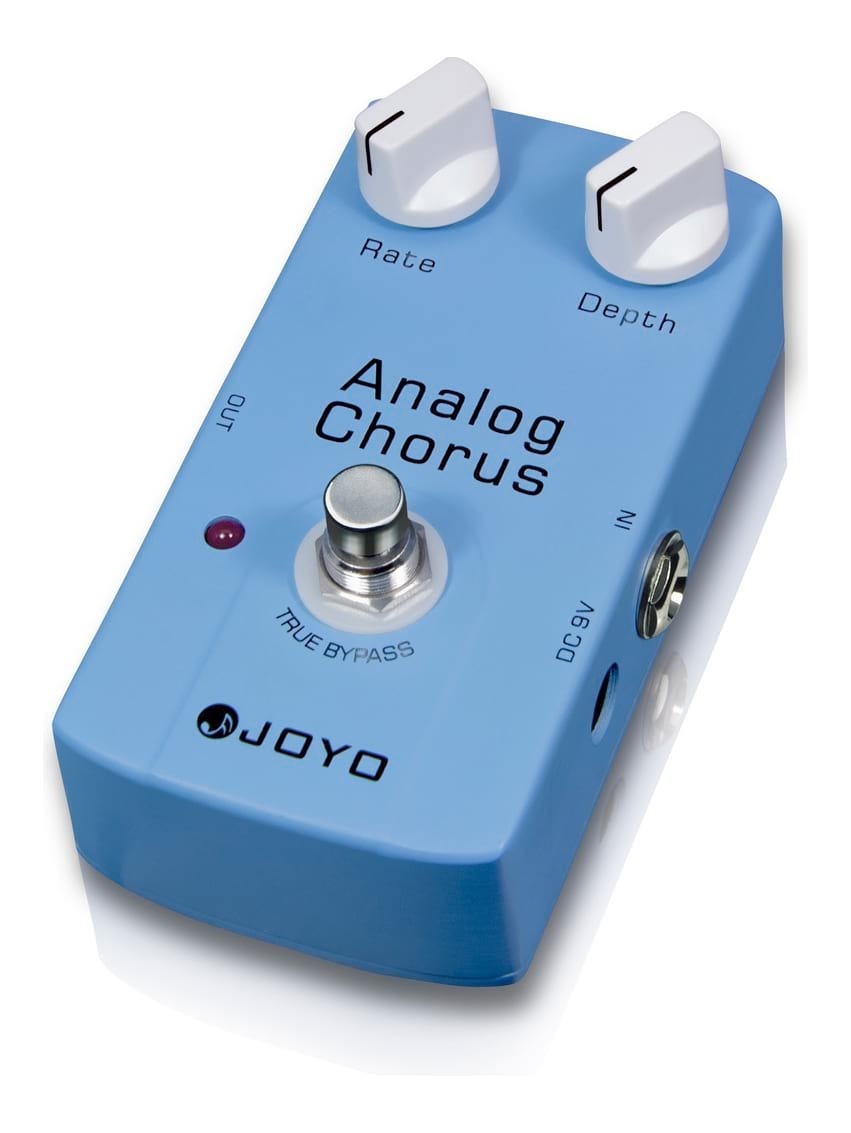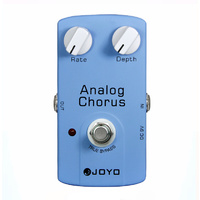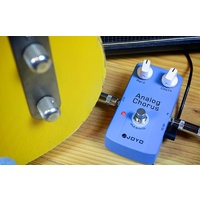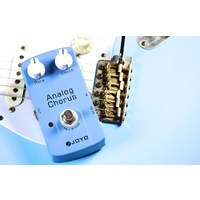 Be The First To Review This Product!
Help other SWAMP Industries users shop smarter by writing reviews for products you have purchased.
JOYO JF-37 Analog Chorus Pedal for Guitar
The JOYO JF-37 is an incredibly simple and decidedly warm effect pedal that produces some classic chorus tones that are unattainable with a digital chorus effect. With only two controls, the JF-37 makes it easy to adjust and quick to achieve the desired chorus tone, whether it be pristine sparkle, or velvetty warmth.
Rate and Depth Control
The JF-37 has two controls; rate and depth. The Rate controls the speed of the modulation, and the depth controls the intensity of modulation. With the knobs turned to the lift, a gentle, subtle short rate modulation can be produced, whilst turning the knobs to the right will give a seriously modulated, slightly twisted sound that also sustains a held note.
Between the two extremes, the pedal will provide some exquisite, more conservative settings that are stylish yet not overbearing. The Analogue Chorus is a seriously good pedal for those that enjoy a seriously good chorus effect.
True Bypass Switching
The JF-37 has true bypass switching that eliminates any signal interference when switching the pedal on or off. The Analog Delay pedal can be used with an AC adapter (optional) or 9V Battery.
Features:
Chorus Blue with White Knobs
Silver True Bypass switch
Rate and Depth Control
1/4" jack input and outputs
Aluminum alloy casing with stoving varnish finish
Specifications:
Input Impedance: 1MΩ
Output Impedance: 1kΩ
Running Current: 12mA
Power: 9V DC adapter or 9V Battery
Weight: 205g
Dimensions: 118mm (L) x 68mm (W) x 50mm inc switch (H)
---
Custom Label: JY-JF-37
SKU: JY-JF-37
Shipping Weight: 0.2300