7 Piece Drum Kit Microphone Set + Cables + Stage Box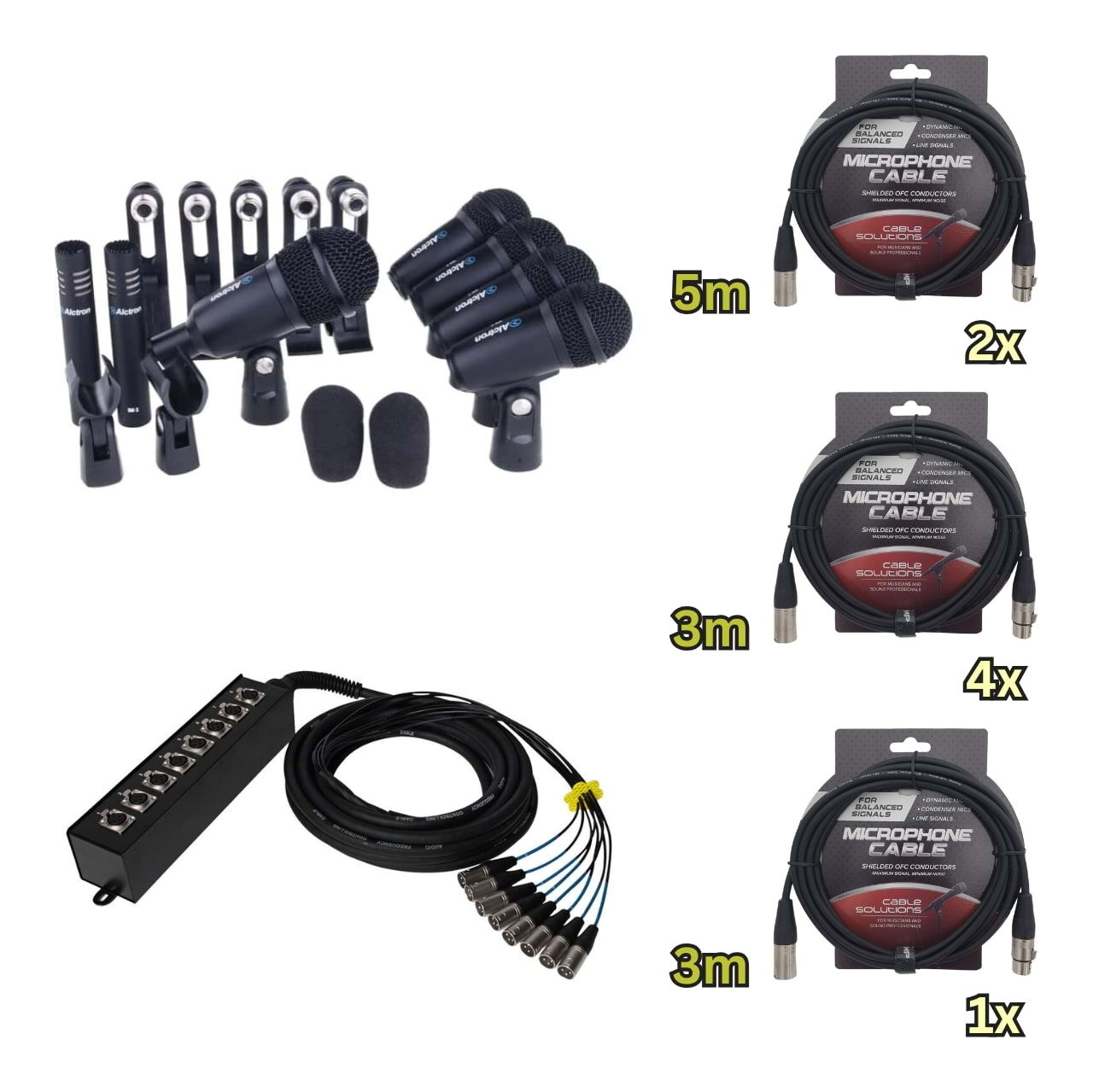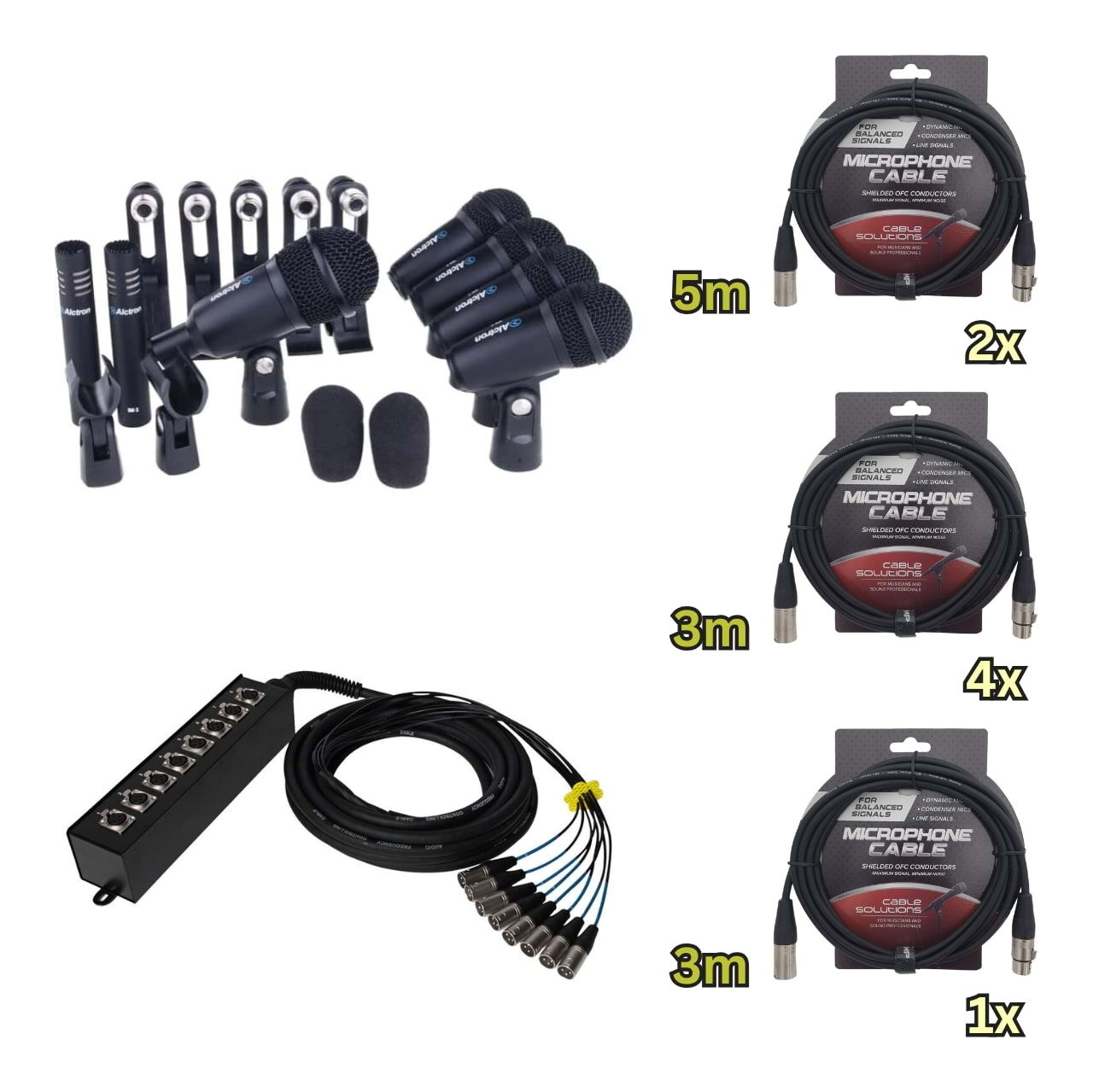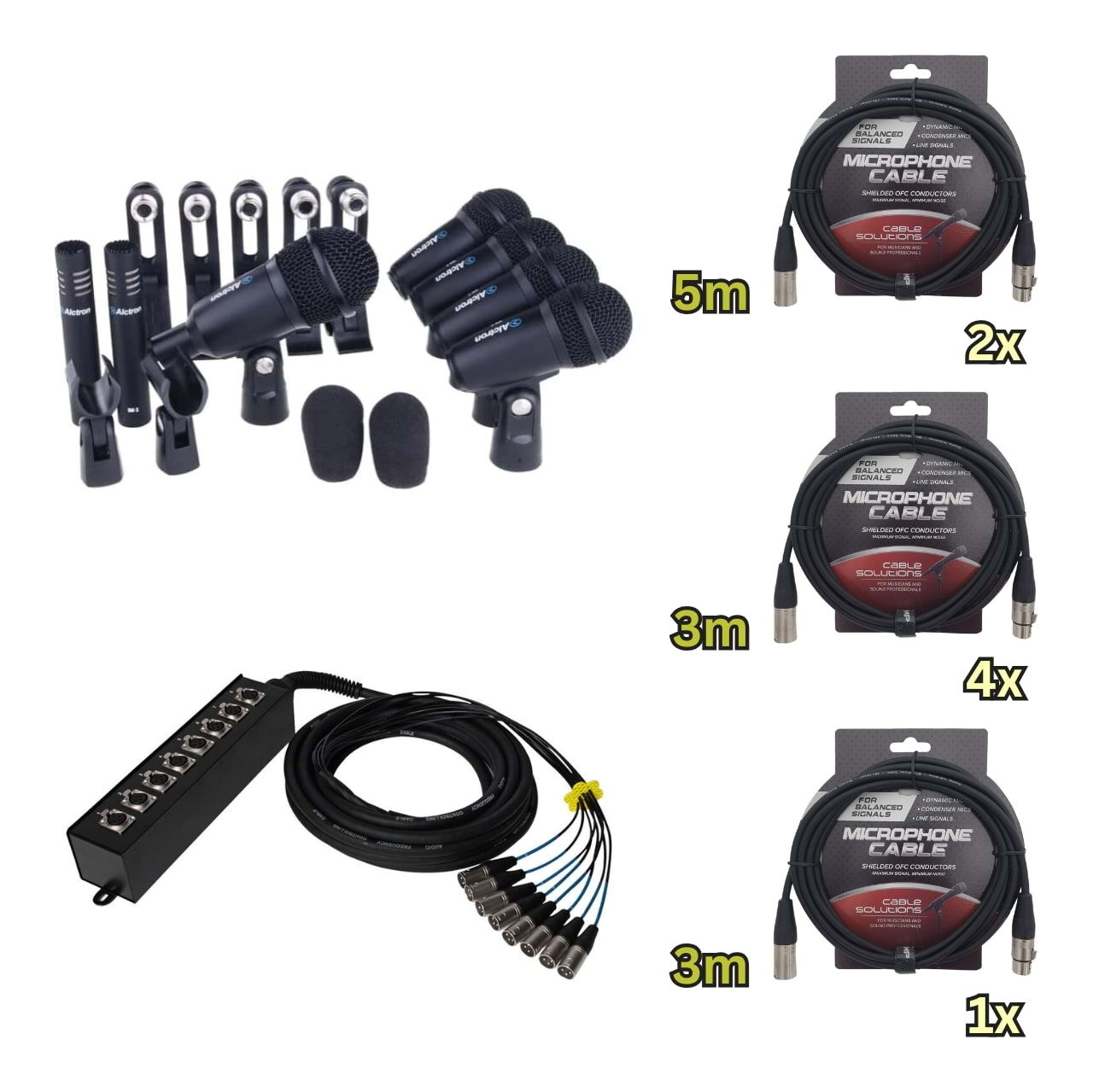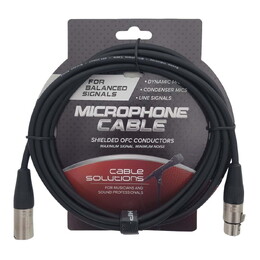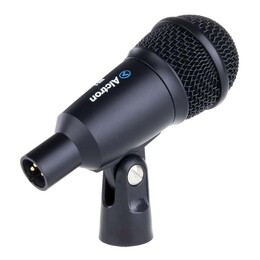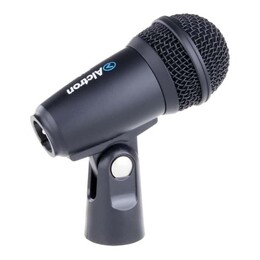 $389.99
Pre-order - Released 28 November 2017
Stock Due: early February
Explore your creativity and master the art of miking and mixing a drum kit, with this package deal of microphones and cables. Great for drummers doing live gigs on large stages. Featuring a premium quality set of drum kit microphones from iSK, a fully shielded multicore cable and stage box, and premium quality balanced XLR cables featuring the industry standard Neutrik XLR connectors.
What's included:
1x iSK DSM-7A Professional Drum Kit 7-peice Microphone set. Suited for large drum kits with 2 - 3 tom drums. Specifically designed for use with modern rock drum kits in both live and studio recording scenarios.

The 7-peice set comes in a rugged carry case and includes all relevant clips and windshields.

Includes:
2x CM50

4x TDM-1

1x BDM-1

4x Drum Claws

2x Mic Clips

2x Wind Shields

1x Protective Case
1x Multicore Cable w/ Stage Box

SWAMP 8 channel, 9m multicore cable with stage box and fan featuring Ningbo Neutrik connectors.

Features 8 XLR balanced send channels. Instruments (DI Box) and microphones are plugged into the send inputs marked 1 to 8 on the stagebox. The signals are carried through the multicore to 8 corresponding XLR(m) number coded connectors, usually connected to a mixer.

It is possible to use "send" channels as "returns". Simply use a XLR(m) to XLR(m) adapter on stagebox end, and a XLR(f) to XLR(f) adapter on the fan end. Or if your equipment accepts 1/4" jacks, then XLR(m/f) to 1/4" cables can work for this purpose without the need for adapters.

Typically used to connect performers on stage or in a recording studio to a mixing desk.

This is an excellent quality fully shielded, balanced multicore cable featuring Ningbo Neutrik XLR connectors on both the stage box and fan end.
SWAMP Premium series XLR(f) - XLR(m) balanced microphone cables.

These cables feature industry standard Neutrik connectors.
Suited for demanding usage in professional environments.
Includes:
2x SWAMP Premium 5 meter
4x SWAMP Premium 3 meter
1x SWAMP Premium 1 meter

By:

Hamish Langdon

on 7 April 2013

Good sound, but the mic clips sit too far in on the drum, works fine if you use a stand but the clips let it down




5

(5)
By:

Jake Morton

on 29 March 2013

Such a great deal. Don''t even think twice, this is everything you would ever need to mic a 5 piece kit and its such a great deal. Good for live situations. Good for studio use. What more could you want? This product is of excellent value. A fantastic asset for any drummer.




5

(5)
I bought basically this kit as well as a few extras to record the drums on my bands Debut EP, and the sound quality is awesome. What began as an experimental project to see how cheaply we could record a demo ourselves we ended up with a professional recording which is now available worldwide. Great value for money! You can check out the quality by checking out any of the tracks from Level Sevens debut EP Let it out.




5

(5)