ART HeadAmp4 4-Channel Headphone Amplifier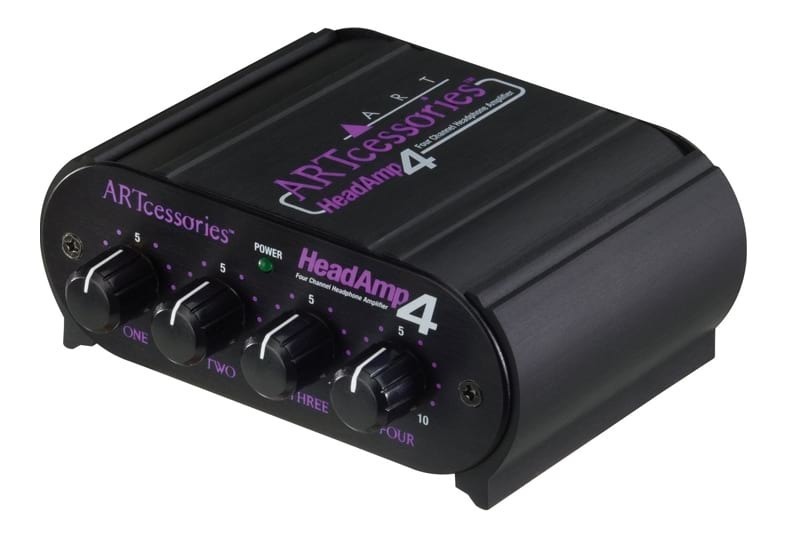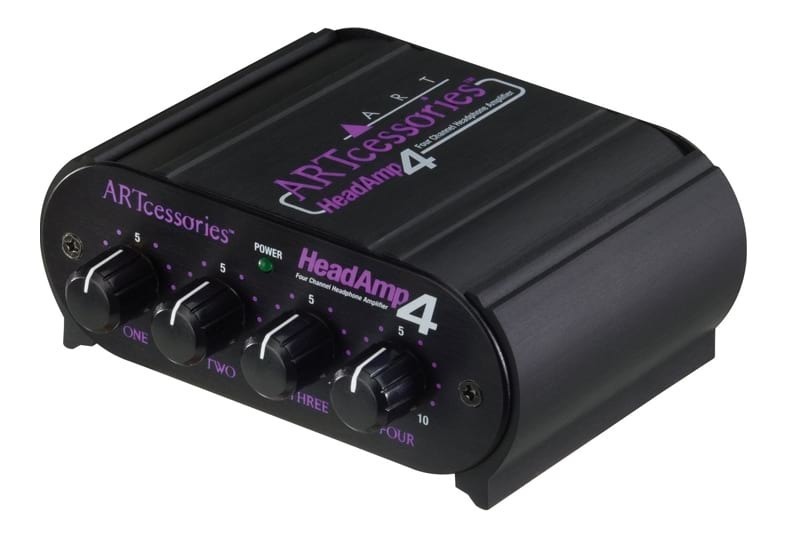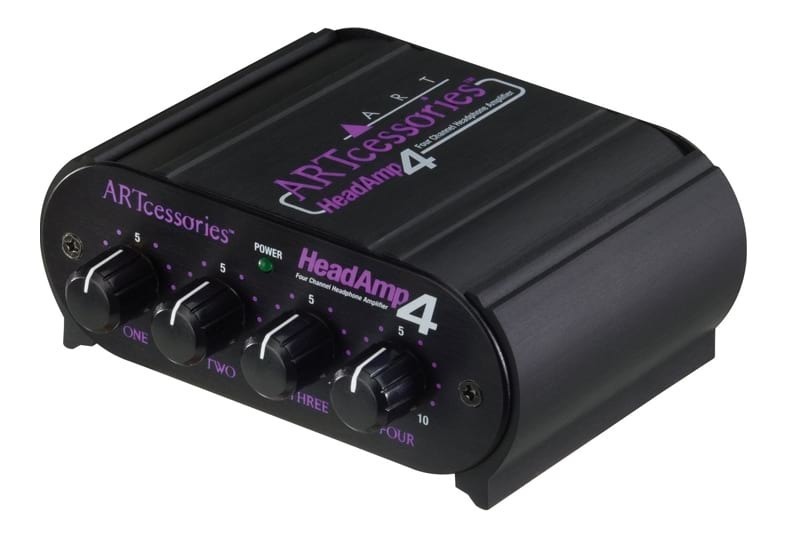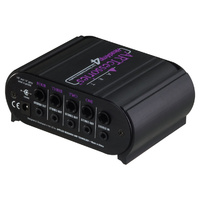 $98.99
Sold Out
Stock Due: mid January
ART HeadAmp4, 4-Channel Stereo (8 Output) Headphone Amplifier
Perfect device for splitting a headphone level signal into multiple outputs with independent volume control.
4 Channels with 1/4" and 1/8" TRS Connectivity
The HeadAmp4 is a compact four-channel stereo headphone amplifier that accepts both standard and mini-jack TRS stereo connections. A convenient feature when you need to connect different types of headphones and audio devices.
Self-Powered with the Included 12 Volt DC Adapter
Ideal for virtually any home or project studio, the ARTcessories HeadAmp4 easily adds additional headphone outputs to any mixer, computer audio interface, workstation, iPod, media player or laptop without creating any additional load on the existing headphone source.
4 Independent Level Controls
Individual level controls for the four headphone outs, 1/4-inch and now 1/8th-inch connections allow the HeadAmp4 to connect to virtually any source, and drive any headphone configuration including studio phones, in-ear monitors or custom ear pieces or any combination of the above.
Specifications:
Four Parallel 1/4"(6.35mm) - 1/8"(3.5mm) Outputs
One Parallel 1/4"(6.35mm) - 1/8"(3.5mm) Input
Four Independent Level Controls
Custom Extruded Stackable Metal Case
Low Noise, Low Distortion; More Output
Signal To Noise Ratio > 90dB
IMD (SMPTE) 0.01%
Maximum Input Level +14dBV
Maximum Output Level 20dB per channel
Output Impedance 51 Ohms per channel
Total Harmonic Distortion <0.01%
Power 12V DC (Adapter included)
Dimensions 4.5x2.875x1.5 inch (150mm x 75mm x 38mm)
Weight 1.3 lbs (590g)
By:

saif quadir

on 1 April 2013

the headphone amp is just perfect. All the gain knobs work perfectly on the 4 channels, no harmonic distortion as the volume is pushed. Really really happy with it.




5

(5)