Introducing the JOYO DualKlonz - All-Analog Multipath Amplifier
Posted:
10 August 2017
Synopsis: World first all tube multi-path amplifier. DualKlonz works by packing multiple preamp and power amp circuit relays into a two channel head controlled with iOS, Android or MIDI. Includes dual switchable speaker outs, foot switch and additional power tubes.

---
New and Old -- the Best from Both Worlds
Melding the old with the new, the Joyo Dualklonz offers the best of the classic tube amp designs with the flexibility of modern digital modelling amps. It has an analog design yet still gives you thousands of digitally switchable circuit combos, which allow you to get a boatload of different authentic tube amp sounds. This revolutionary amp is able to switch between actual modern and vintage inspired valve circuits, not emulations, effectively allowing you to replicate the sounds of several classic amps without the need for any digital processing. There's even switchable speaker outputs for use with multiple cabinets, and with anywhere between 15-25 watts of power depending on what poweramp setting and tube combination are used, DualKlonz will hold its own on stage but is also great for the studio and practice. All analog, all the time, DualKlonz is the ultimate valve amplifier!
2 Very Different Channels - Thousands of Possibilities
Imagine you had the circuits of some of the most iconic amps all on one circuit board and you could use relays to switch between them. You'll get the drive behavior, the breakup, the compression, everything just like those amps you always dreamed of having in your collection.
Now imagine you can switch between them with a phone or tablet by using an app. Or using a simple USB connection, or even MIDI for live applications. The Dualklonz can bring you this convenience and still be 100% all tube.
Don't imagine. It's here.
The JOYO Dualklonz features a Vintage channel, with some of the most iconic amp circuits of the last 60 years, and a Modern channel that can give you the tones of the amps that came after them. Here you can find some of your rock and metal favorites and high-gain lead sounds from amplifiers that made history, but also more modern voiced low gain sounds.


Super Flexible Power Amp
Oh, did we mention that the power amp also features all the circuits of those classic amps? Yes, it does. All you have to do to get closer to the original is follow the tube guide in the app, turn off the amp, change the tubes (no need for matched pairs tubes or biasing) and enjoy a different side of the Dualklonz amp.
The amp accepts EL84, EL34, 6L6, 5881, 6V6, KT66, KT88 and many more.
We encourage you to experiment. One amp's preamp with another type of power amp circuit and tubes that have never been used in that configuration. You might just find the amp you've always been looking for, the one that no one has built yet.
As a special treat, JOYO don't ask you to go out and buy your own power tubes like other companies. No, the most common tubes are delivered right there in the box with the amp, carefully picked amongst many brands to deliver the best sound for the tube type. This enables you to get the most authentic sounds right out of the box without ordering more stuff when you get the amp. The amp comes loaded with 6L6 tubes and a set of EL34 and a set of EL84 are in our included tube kit!
Switch Circuits with the APP or with MIDI
The iOS or Android App is the easiest way to switch between circuits and you need it to really unlock the potential of the Dualklonz.
If you hate fiddling around with Bluetooth connections, don't worry. You turn on the app and as long as the amp is on, it will connect automatically within seconds and you are good to go.
Now you can easily hold down on a VINTAGE or MODERN circuit and and you will hear the amp switch the relays. The app will show you which circuit is selected in GREEN (vintage channel) or in RED (modern channel). If a circuit is greyed out it means that it is using the power amp section of the currently colored circuit. (for more on that, please watch the video above)
For more creative control, you can switch the power amp independently of the preamps and create unique combinations. If you want to go nuts, you can get control over every single relays and build thousands of unique circuits.
Another page in the app shows you the MIDI PROGRAM CHANGE numbers in case you want to switch a circuit with your MIDI controller.
USB is used for Firmware updates.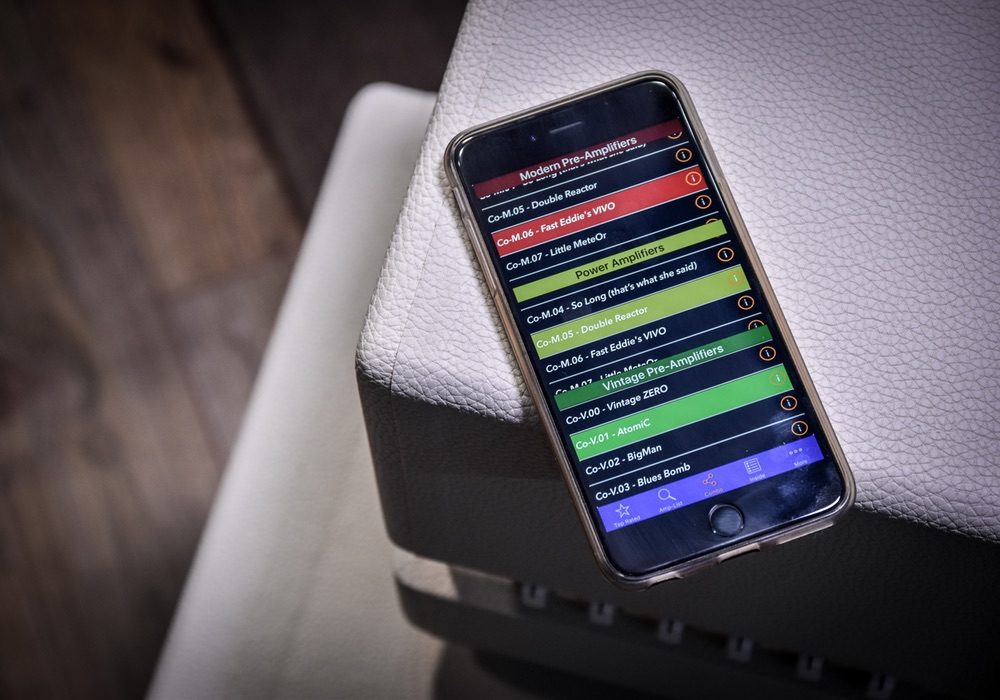 The Development
The development started in Italy at Klonz Labs. Here the brilliant engineers Andrea Fiorini and Fabrizio Brenchio worked for two years on their idea and came up with a single and dual channel version of their unique amp.
From here they needed help to develop it further and make it compatible for mass production and be able to offer it to a big audience. Together with the Joyo engineering team in china, they streamlined the process of building this amp with the best components, just like their first prototypes. The new chassis design had to be worked out and all of it needed to be compatible with an amp that could be built in a factory in large numbers.
After several trips to china and many many months of collaboration, the final prototypes were shown at Music China in Shanghai in October 2016.
Now, a few months later, the amps are shipping and ready to blow guitar players' minds around the world.
It is great to see how a small idea, born in Italy, can grow and be developed and then travel around the world and involve many people from many countries to make it a reality. When it comes to great tone and great innovation, borders don't seem to matter!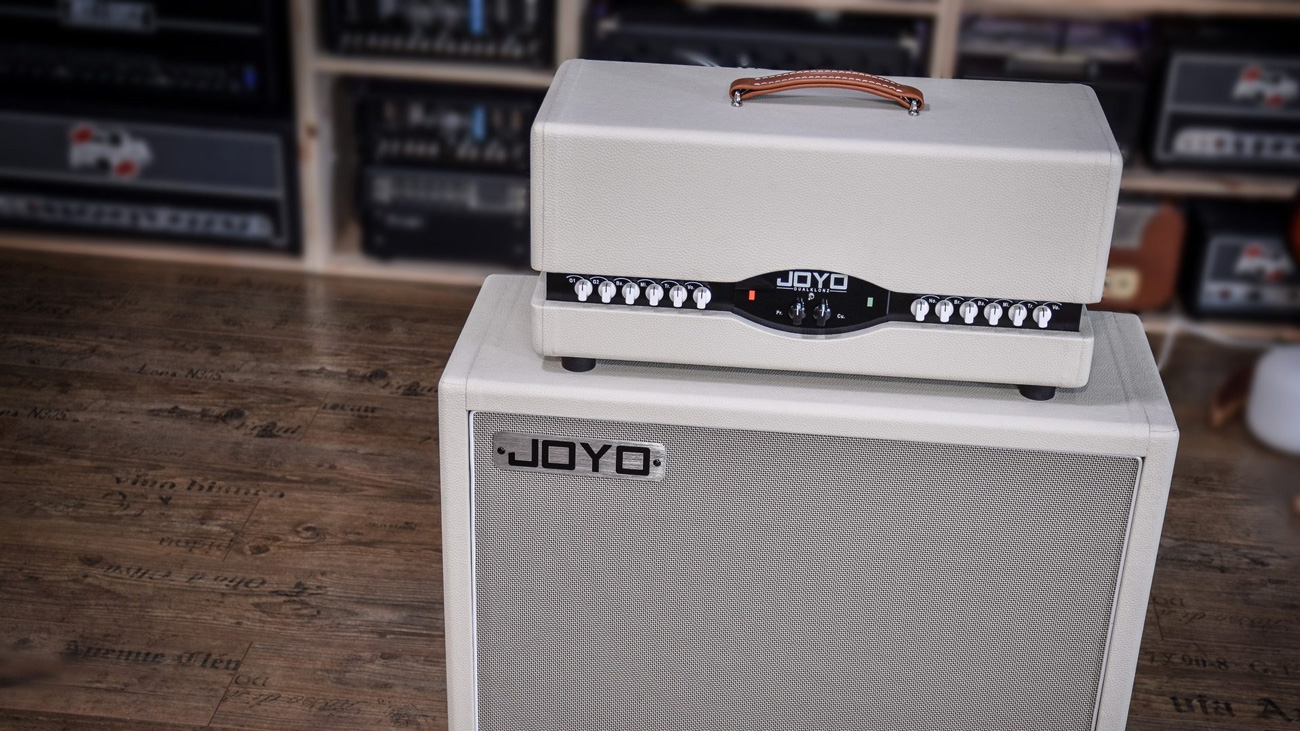 ---
Related Products
---
Leave a comment