Daphon DF2210 Guitar Wah Wah Pedal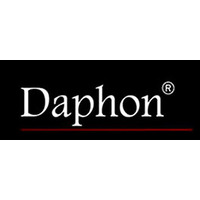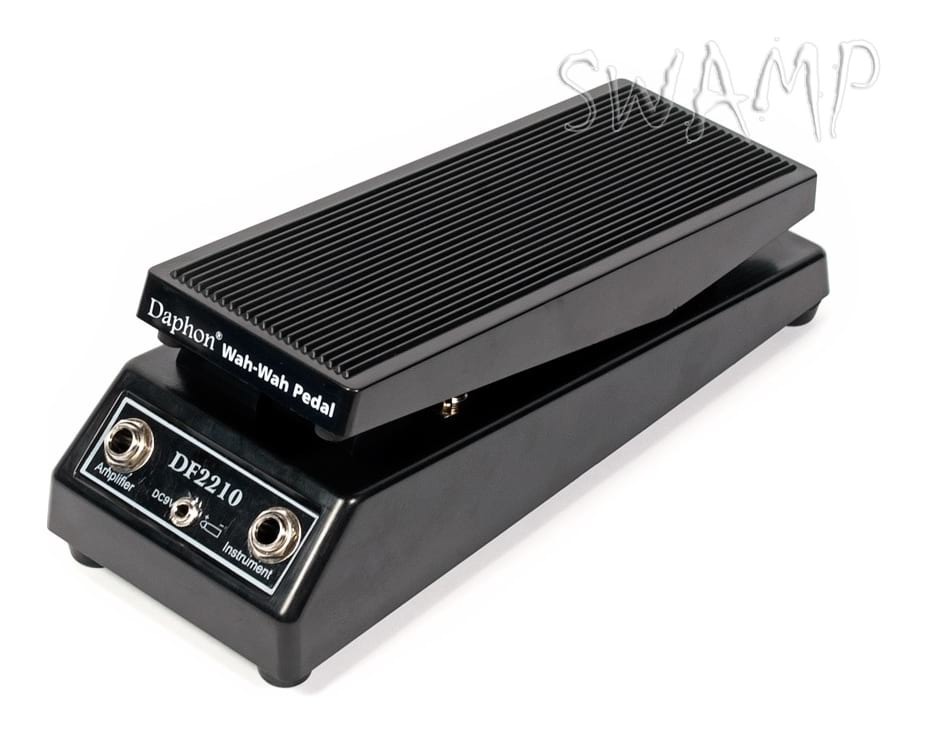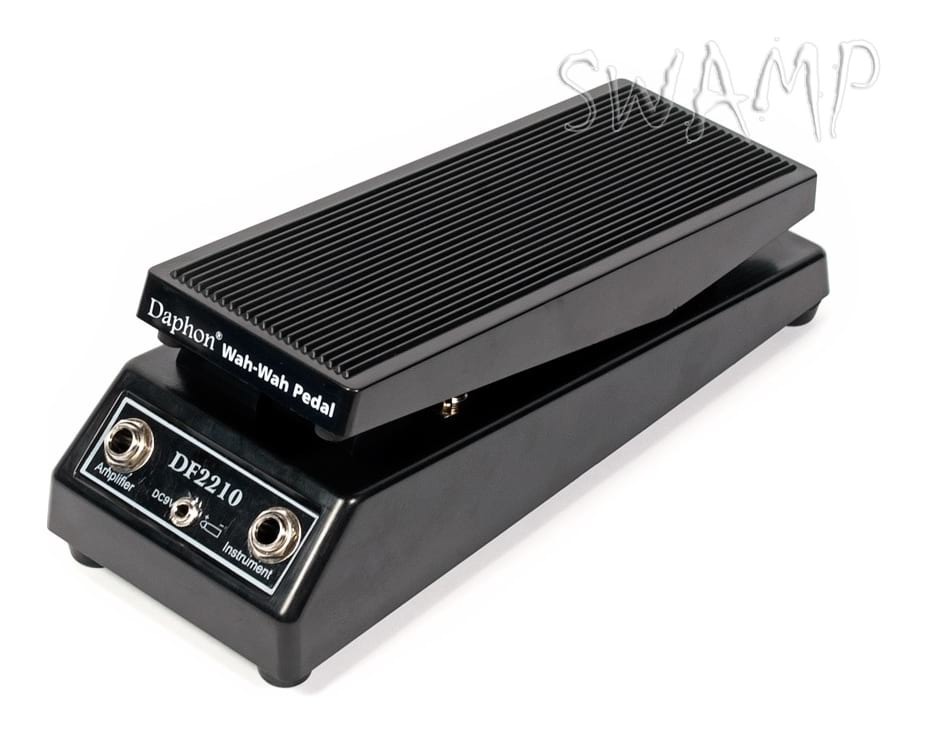 Brand New Daphon DF2210 Wah-Wah Pedal
Classic Wah Sound
The DF2210 delivers the classic wah-wah effect found so often in rock and blues music and made famous by Jimi Hendrix. A wah-wah adds a new dimension to your guitar playing making sounds and riffs that were never possible, possible.
Smooth, Seamless Operation
The pedal operation is smooth as you sweep through the full range of the wah effect. An on/off button under the moveable pedal controls whether the wah effect is on. This on/off button is switched by pressing the pedal all the way down (forward), thus making it possible to smoothly switch between clean and wah wah during performance.
Competitive Price
A very decent sounding wah wah pedal, similar to the CryBaby sound but only a fraction of the price. A wah wah pedal is a must for any guitarist!
Features:
Classic Wah Wah effect (Jimi Hendrix)
On/Off button controlled by Foot!
Includes a 9v battery
Can accept 9v DC power via 1/8" (3.5mm) connector
OK, but not great

5 July 2017

I've had the pedal for about a year, but have only used it lightly during that time. I found the action of the foot switch too tight and noisy. After a few months, the pot started sounding scratchy. I opened up the pedal and adjusted a plastic bracket that holds the pot actuator against the pot, loosening it and making it operate better (not so tight). I also had to spray contact cleaner into the pot to remove the scratchiness. It works a lot better now. During the process I learned that the pitch (tininess) can be adjusted - the pedal actuator only turns the pot through about half of its range, so it's tone when the pedal is all the way down can be adjusted up or down. I've got its tone now only marginally higher than when the pedal is off and it sounds better now than it did out of the box.




3

(3)
Daphone DF2210 wha wha

3 June 2017

Given other reviews on similar producs at this price . This unit worked well except for RF interferance. It is however the first lefthamded wha pedal which suits me fine. Well done Swamp.




3

(3)
You get what you pay for...

17 April 2017

<p>Not a bad wah for the price. On/Off button doesn't work as described. I had to glue a small piece of wood under the pedal above the switch, because it didn't make contact when the pedal was pressed all the way forward. Makes your guitar tone a bit "tinny" but otherwise a good wah sound. Nice action makes it easy to use.</p> SWAMP REPLY: Thank you for the feedback, it is highly valuable to us and we'll be looking into the issues you've highlighted. Please do not hesitate to contact us if we can be of further assistance. Regards, Swamp Industries TEL: 02 6188 5477 FAX: 02 8078 4468 URL: www.swamp.net.au Showroom & Warehouse U1, 39 Collie St Fyshwick, ACT, 2609




3

(3)
By:

Mr. Colin Hailey

on 1 May 2015

Usable pedal but noisy and needs a different adaptor plug to other pedals. Gives a good way sound and is ok for playing around with but not much more than that. Bottom has to be unscrewed to access the battery




5

(5)
By:

Ross

on 26 January 2015

Unbelievable prive for a wah wah pedal so couldn't resist purchasing it. Delivered very quickly and so far, it seems the real deal. It has a good tonal range, and seems sturdy enough, even though it's housing is plastic.




5

(5)