SWAMP Star-Quad Microphone Cable - 4 core - Neutrik XX XLR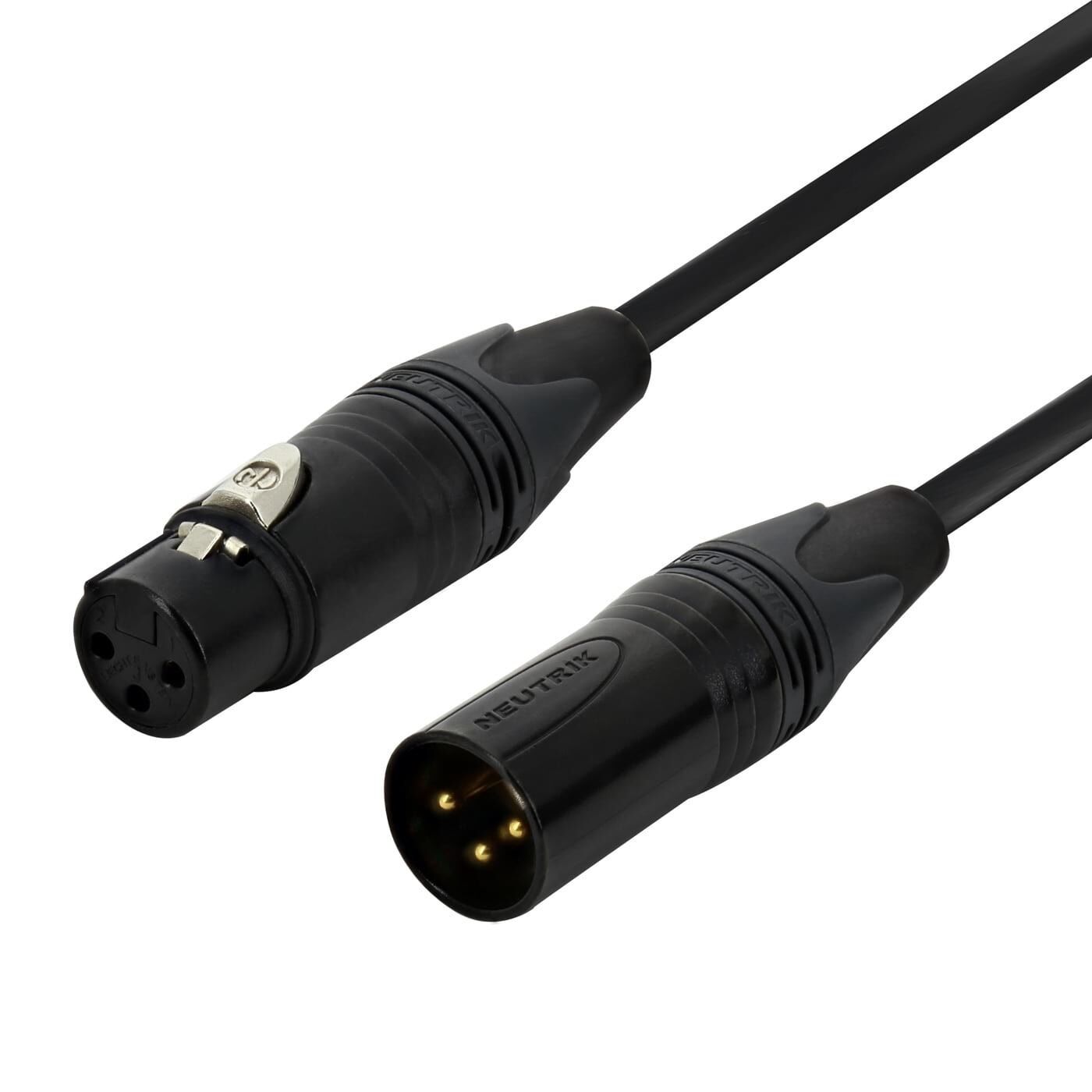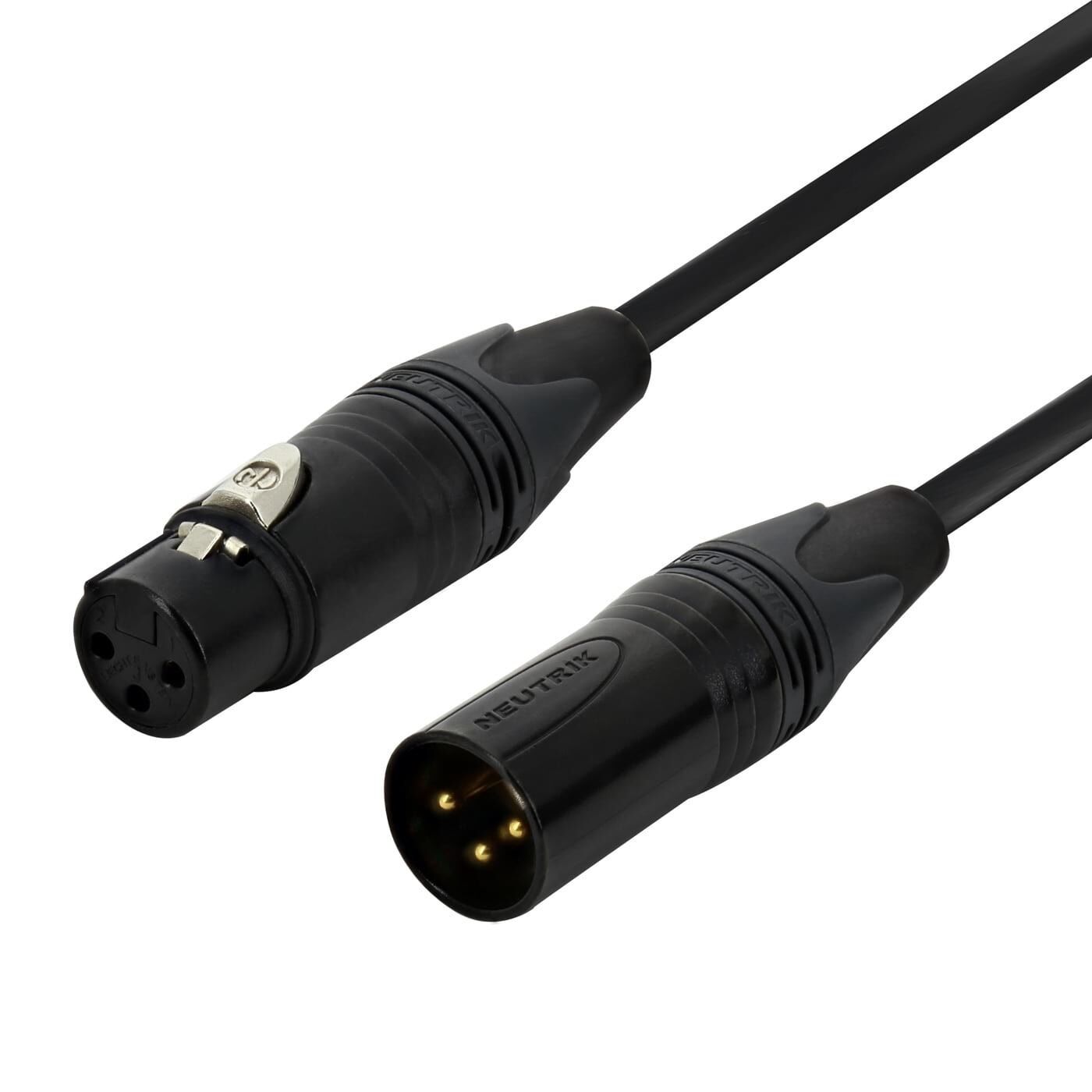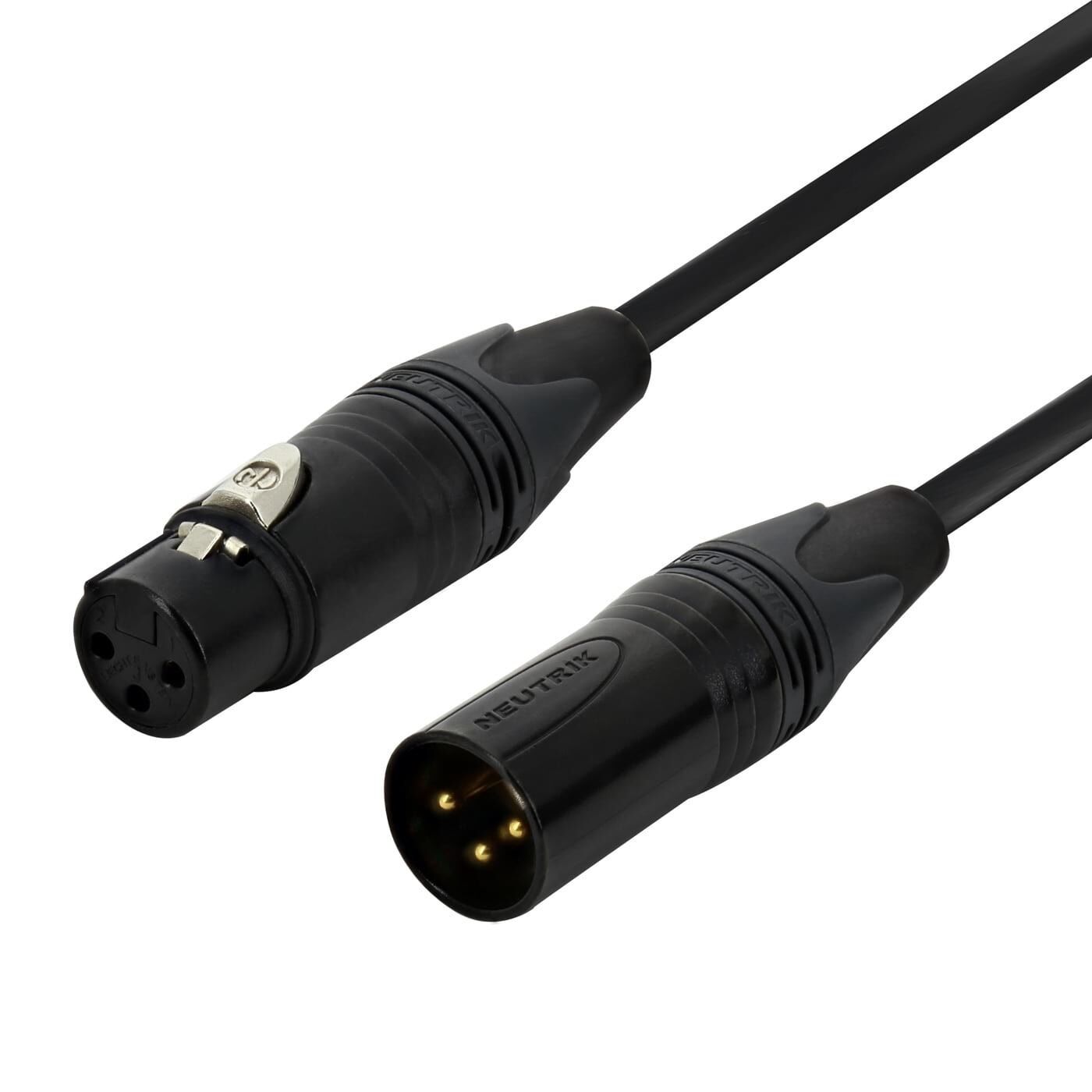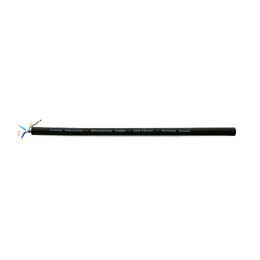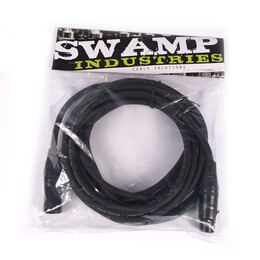 SWAMP Star-Quad Balanced Microphone Cable - 4 core - Neutrik AG XX-B
Featuring "gold contact" Neutrik XLR connectors; NC3FXX-B and NC3MXX-B. Coupled with our Star-Quad (4core) braided shielded cable, designed for use in broadcast and studio applications where noise rejection and cancellation is critical.
Star Quad Cable
A star-quad cable contains four cores constructed in a cross formation, with the opposite cores wired together in parallel forming a single balanced pair. Thus a star-quad cable carries two signals, like a regular balanced 2-core mic cable, but uses 2 cores to carry each signal. The result is a cable that has superior balancing characteristics. Though the extra cores cause an increase in capacitance, resulting in some HF (high frequency) signal loss. Thus, star-quad cables are often used in broadcast applications, where the noiseless of transmission of voice is critical, and the HF loss is acceptable.
Gold Pin Neutrik XLR's
XX-B are Neutrik's top line of XLR connectors featuring gold pins / contacts and offering unsurpassed quality and reliability. Our Pro-Line series is designed for professional studio producers and musicians requiring the very best results from their audio equipment.
What's special about the braided ground shield?
A braided ground shield gives superior rejection to unwanted RF noise ensuring optimum signal quality. Having a greater shield coverage does mean braided cables are less flexible than regular spiral shield cables. Avoid rolling these cables tightly to prevent cable damage.
Features:
By:

Robert Shaw

on 16 August 2013

Excellent leads for an excellent price. Seriously impressed with the turn-around times and the service. Will certainly be buying from Swamp again.




5

(5)