10x Sheets of Cone Acoustic Foam - 2.5m2 - Black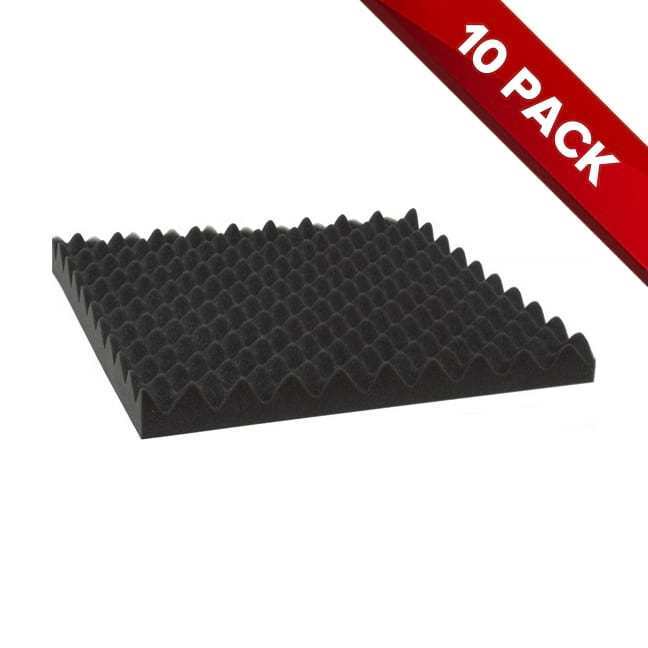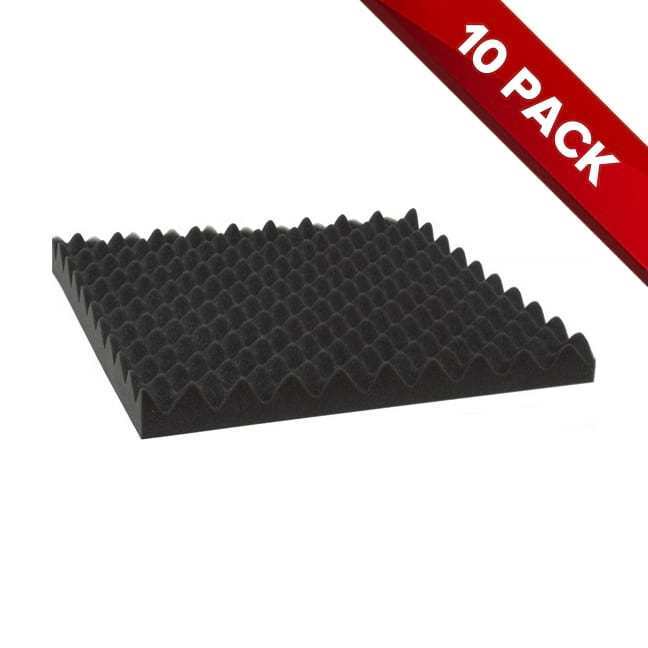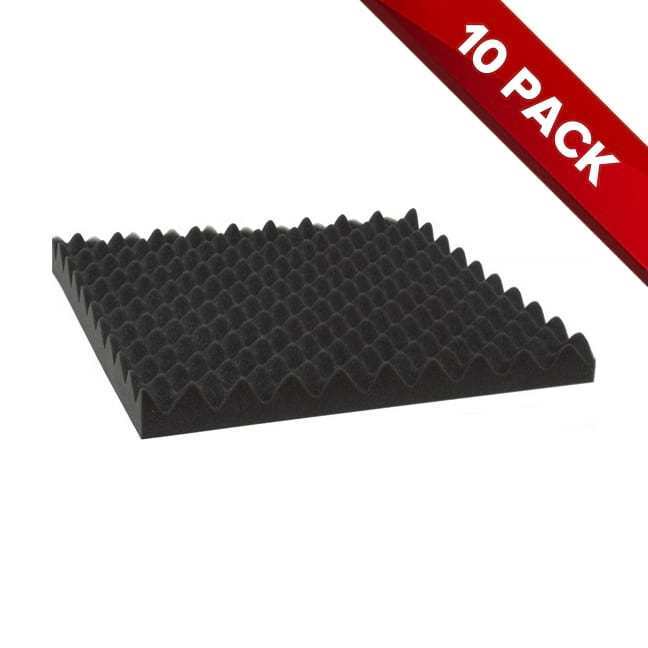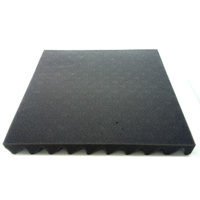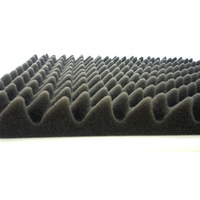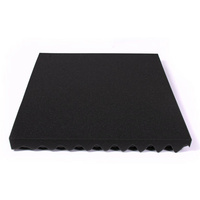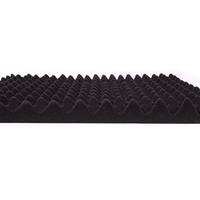 10 sheets of acoustic foam for the use in studios and home theatres to improved the acoustics of the recording or listening environments. Effectively minimizes the reflection of sound, for mid to high frequencies. Great at reducing feedback and cymbal hiss often heard in practice jam rooms with drum kits.
The conical pattern of the foam is scientifically proven to minimize the reflection of sound, eliminating much of physical cause of feedback when using microphones.
The foam can be attached to a wall using a variety of fixers including staples, nails, screws, tacs, glue, velcro. It really depends on the wall.
Specifications:
Dimensions:

500mm x 500mm

Density: 25kg/m3

Thickness: 50mm (from base to tip of cone)

Area Coverage: 2.5m2 (2.5 Square Meters)

Colour: Black
Tip Top Service

23 January 2017

The product is great and the freight costs and speed of delivery were sensational! We're as happy as a pig in shit :)




5

(5)
By:

Matt

on 11 April 2014

Very glad I bought this foam. The foam I was using prior to this which I got off Ebay was terrible quality, wafer thin and totally useless. Didnt realize how bad it was until got my Swamp foam and replaced them with it. This is a great product of great quality and does its job.




5

(5)
By:

Lorenzo Colombo

on 7 June 2013

Absolutely brilliant. Good quality and quick delivery. Thanks Swamp.




5

(5)
By:

Mr. Paul Munro

on 4 May 2013

fixed 65 sq metres of cone acoustic foam onto walls and ceiling in 2 days with 25mm flathead stitching screws at 5 per sheet looks great and the sound is amazing and getting better with every turn of the dial




5

(5)
By:

Michael Taylor

on 19 April 2013

A great, easy to use product. I used these to insulate a noisy large air-powered filtration system. I found the foam to be easy to cut to fit some odd shapes and easily attached to backing boards and wooden framing with either a staple gun or glue. Highly effective sound-proofing material.




5

(5)