SWAMP 8-way XLR Signal Splitter Snake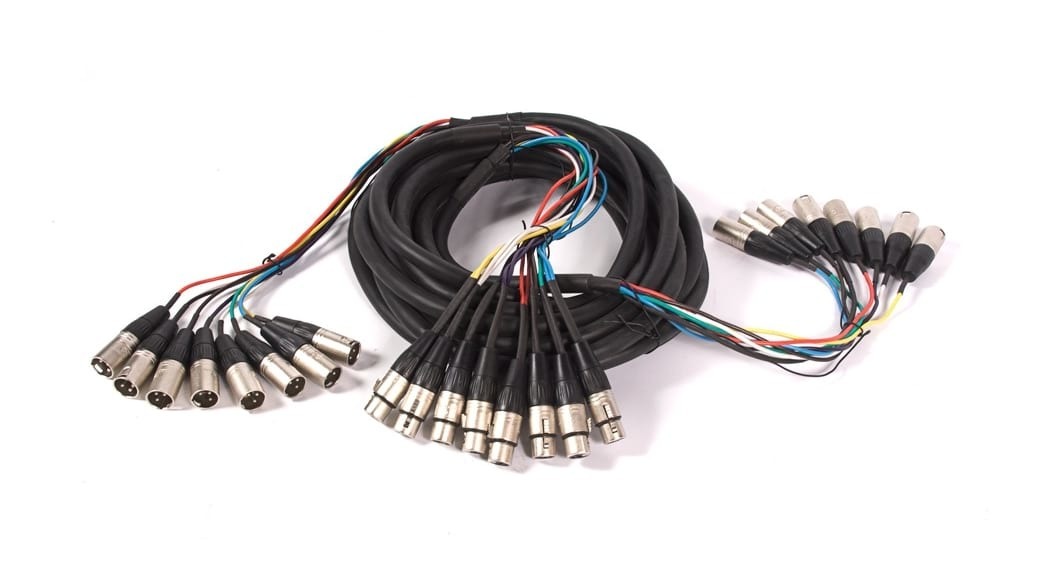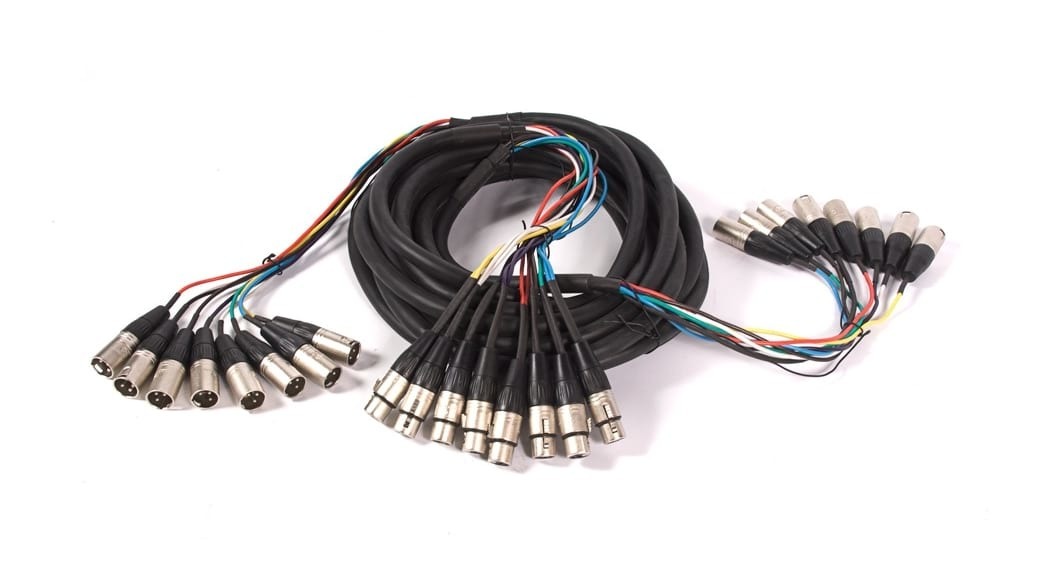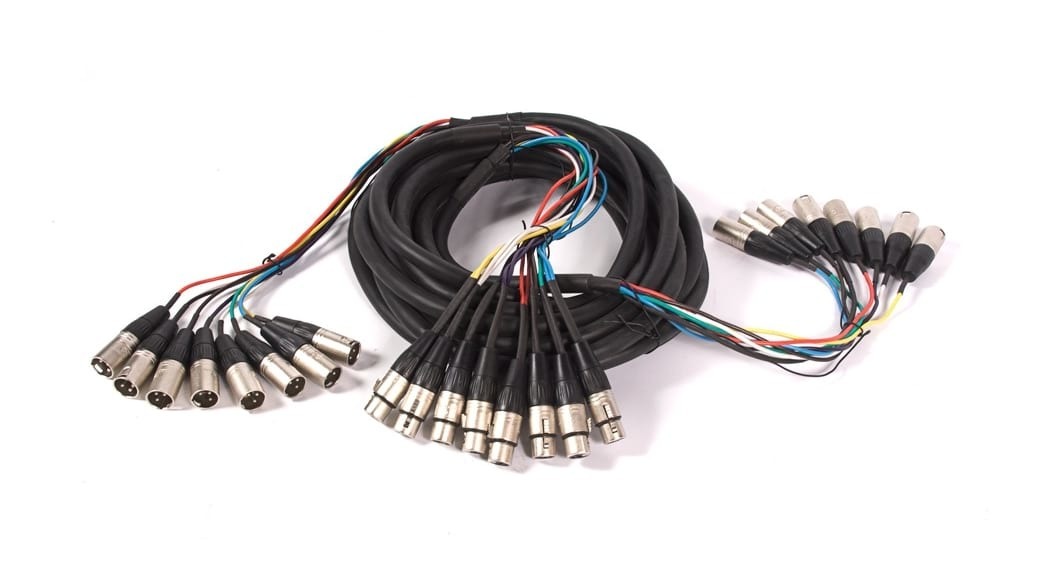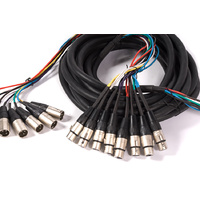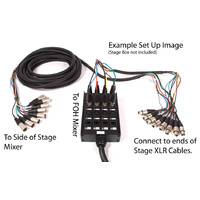 SWAMP 8 Channel XLR Split Snake
SWAMP's custom designed XLR Split Snake offers a simple solution for splitting balanced microphone signals on stage.
Single Input / Dual Output
The Split-Snake features 8 XLR(f) connectors at one end, which terminate to 2 individual 8 channel snakes, one 10m and the other 1m in length, each with 8 XLR(m) connectors.
Stage Splitting for Side of Stage Mixing Console
Designed to split stage microphone signals, allowing for each signal to be sent to the FOH stage box, as well taken to a side of stage mixing console. While it is possible to provide a monitor mix from a FOH mixer (using AUX channels), being located closer to the performance area means you can see and hear cues from performers and provide a better overall monitor mix.
Passive Splits
The simplest form of splitter is the parallel type split. This involves taking a mic cable and simply "Y" connecting the plus, minus and ground wires to two other cables. This method successfully connects the mic to multiple mixing consoles but connects the consoles directly to each other as well. Most modern consoles behave well when connected to each other but keep in mind that there is no DC isolation between them.
Ground Lifters and Phantom Power
Using a passive splitter will also connect the earth/ground signal between the two mixing consoles. While both mixers may be on the same circuit, they can have a different resistance to ground which can result in a ground loop. Resulting in 60Hz AC current running through your cable shields. Though by using a Ground Lift Adapter on each channel at 1 end of splitter will eliminate this issue. Note, that the ground wire is required to supply phantom power, so apply the Ground Lifters on the console not supplying phantom power to condenser mics.
Features:
8x Balanced Mic Splitters
Length: 10m Main Snake + 1m Short Snake
Conductor Gauge: 25 AWG
Cable Core: 0.10mm*20*2(Conductors) + 0.10mm*80(Ground)
Connectors: 3pin XLR(m) to XLR(f) (Ningbo Neutrik "Yongsheng", YS136 and YS137)
LOVE IT!

25 June 2017

It's one of the easiest and most efficient designs out there! Really helps on tour with being able to manger our IEM rig in a timely fashion. WILL be getting another soon. Come see a TO WHOM IT MAY show to see it in a live setting. :)




5

(5)