TRS Jack to Dual RCA Cable - Insert Y Cable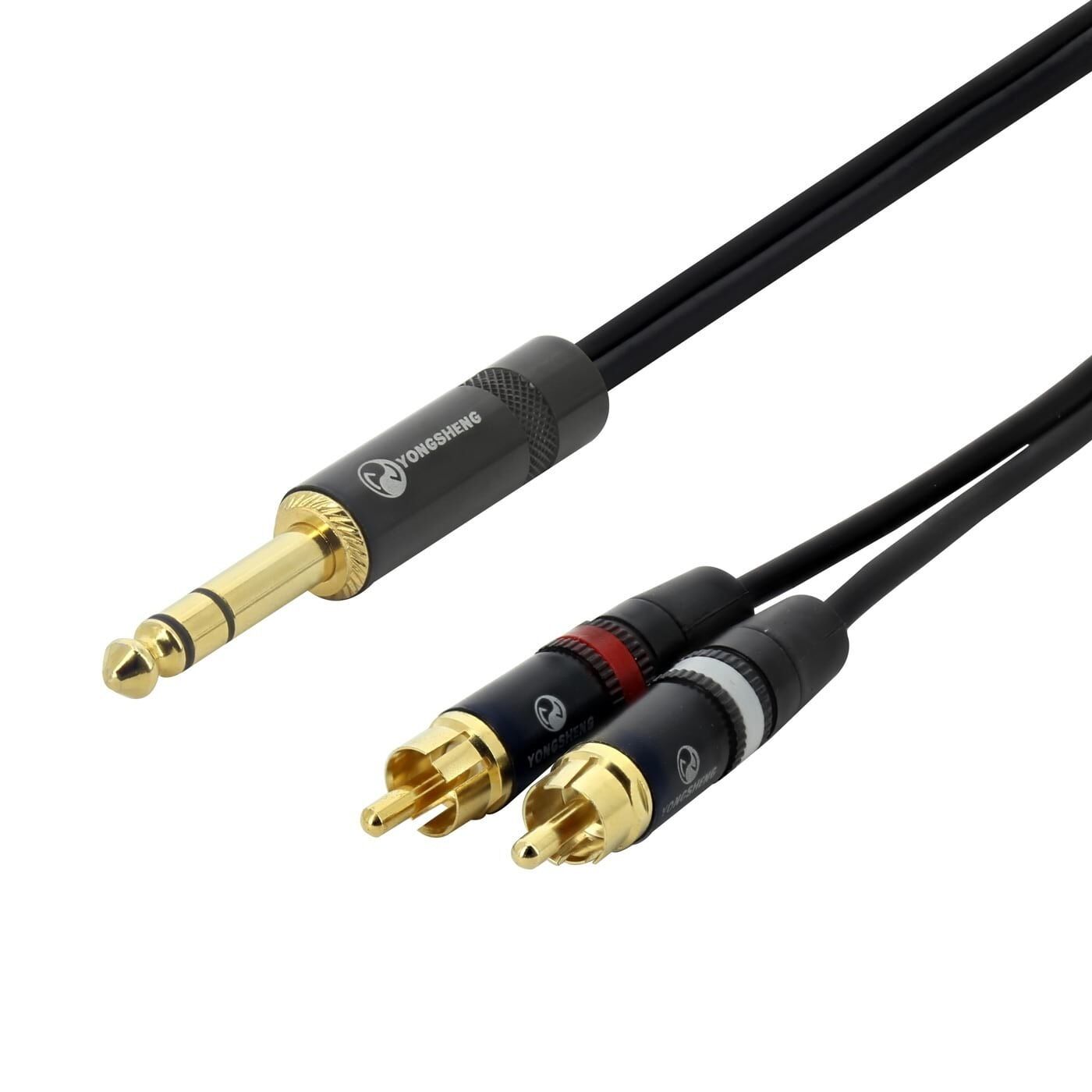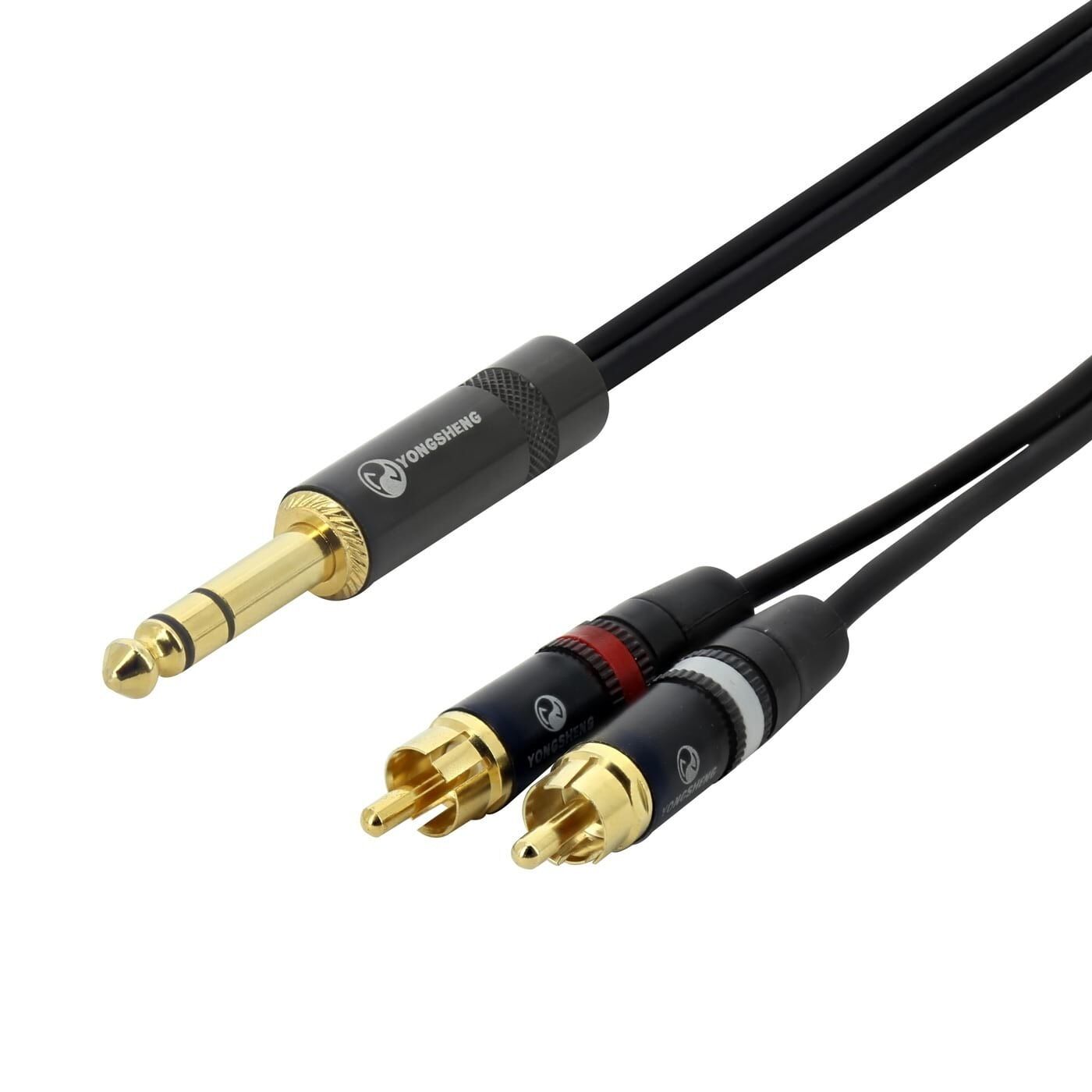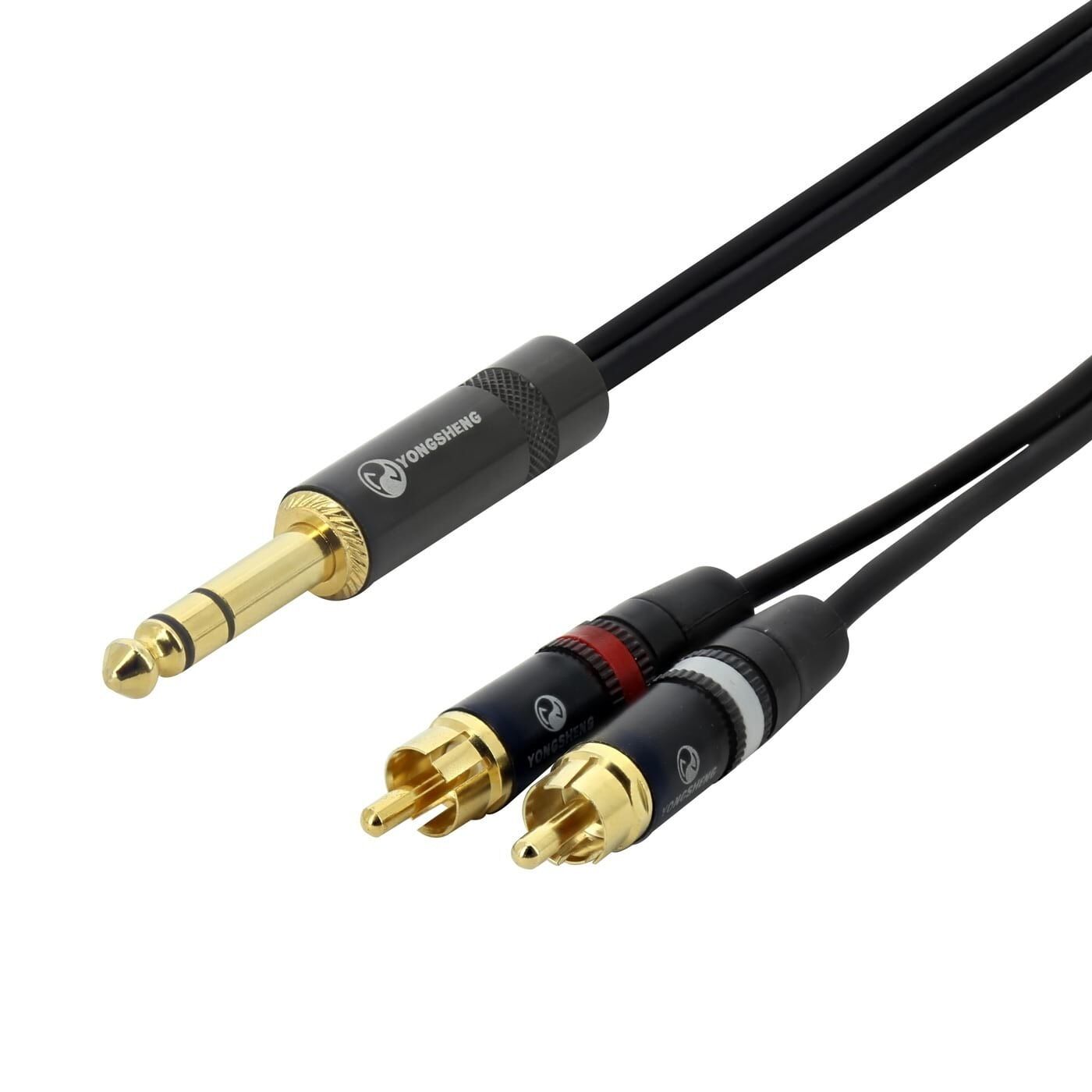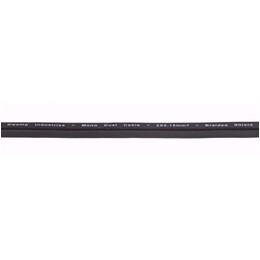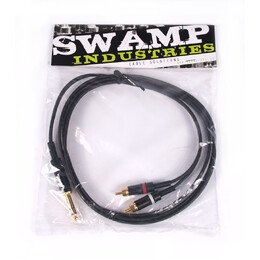 Stereo Dual RCA to Stereo 1/4" Jack - Stereo Split Cable
Headphone TRS output to Dual RCA input
Also works to split a stereo signal from a 1/4" TRS output into dual RCA connectors. For example, taking the output from a headphone jack and plugging into RCA audio inputs. This type of connection preserves the "true stereo" signal being outputted through the headphone jack.
Stereo To RCA Insert Cable
This cable is suitable for 'insert' applications where a signal is both sent and received through the TRS jack. Insert jacks are often found on mixing desk preamp channels and are used to send and return a signal through audio processing equipment such as effects and compressors. The Tip connects to the Red RCA plug, and the Ring connects to the White RCA plug.
Quality Cable and connectors
Using professional quality Yongsheng connectors, OFC conductors and a braided ground shield, this cable is designed to transfer your signal without interference and can withstand the rigours of constant use.
Specifications:
Length: 2m (2 meter)

Conductor Cores: 16*0.12mm
Ground Core: BRAIDED (0.12mm*2*16)
Connectors: 6.35mm (1/4") - 2xRCA(m) (Yongsheng YS228-BG, YS373-4WH, YS373-4R)
Wiring: 6.35mm (Tip, Ring, Sleeve) - Dual RCA (Pin, Shell)
By:

Garry Williams

on 16 January 2015

Product exactly as advertised and of the best quality. Unable to find item locally and took some time to find online.




5

(5)
By:

geoffrey delaney

on 21 June 2013

bought through ebay high quality cable fast delivery would recommend




5

(5)
By:

Ben Dyer

on 6 May 2013

Very happy with this product - the quality seems great which we demand for our production business. Would definitely recommend it




5

(5)
By:

Steve Carr

on 6 April 2013

Excellent service - product is as described by Swamp.




5

(5)
By:

Alex Seeger

on 29 March 2013

Nice build quality on both the plugs and the cable housing. Nice clear feed.




5

(5)