2x SWAMP 12" Powered PA Speaker - Bi-amped - 150W + 30W RMS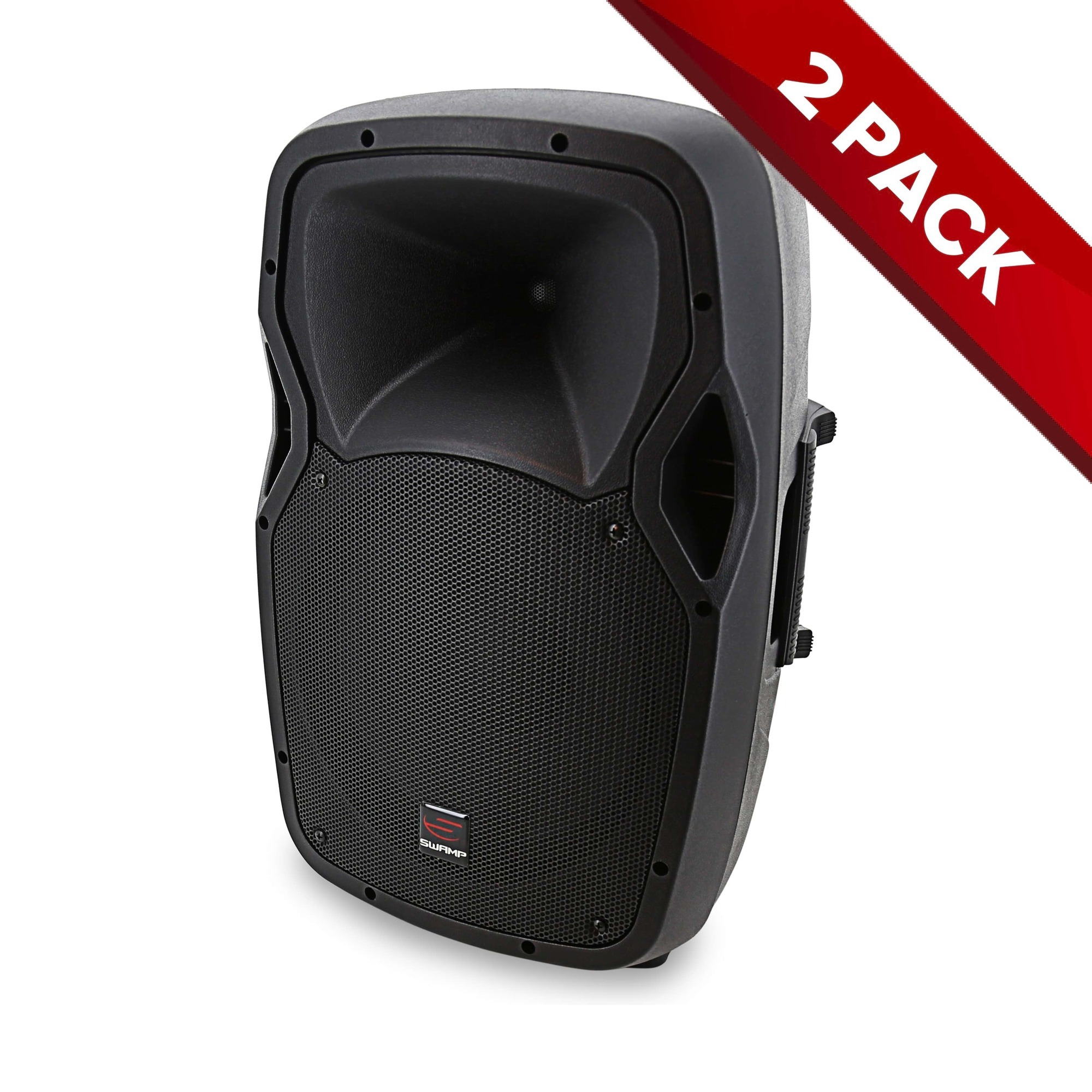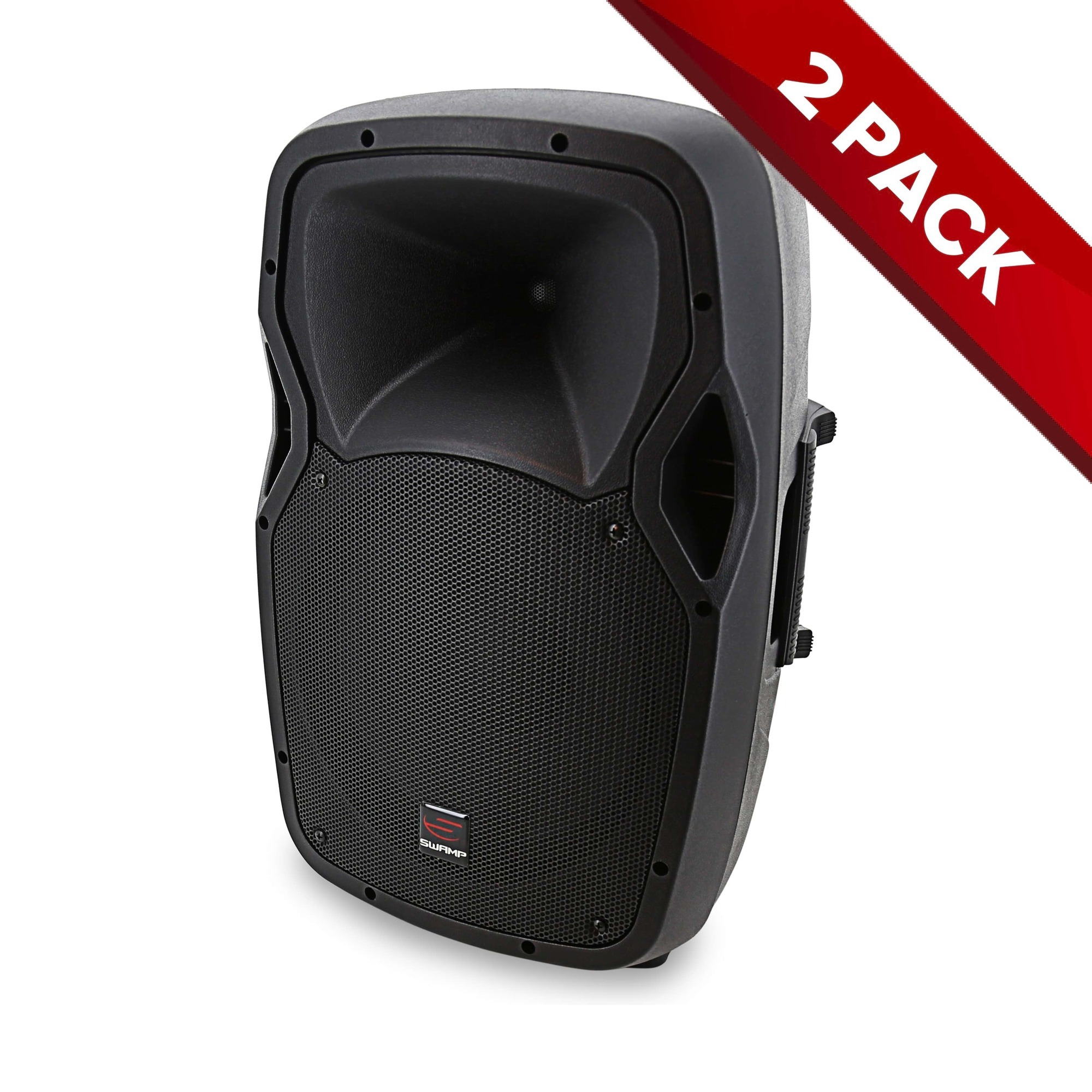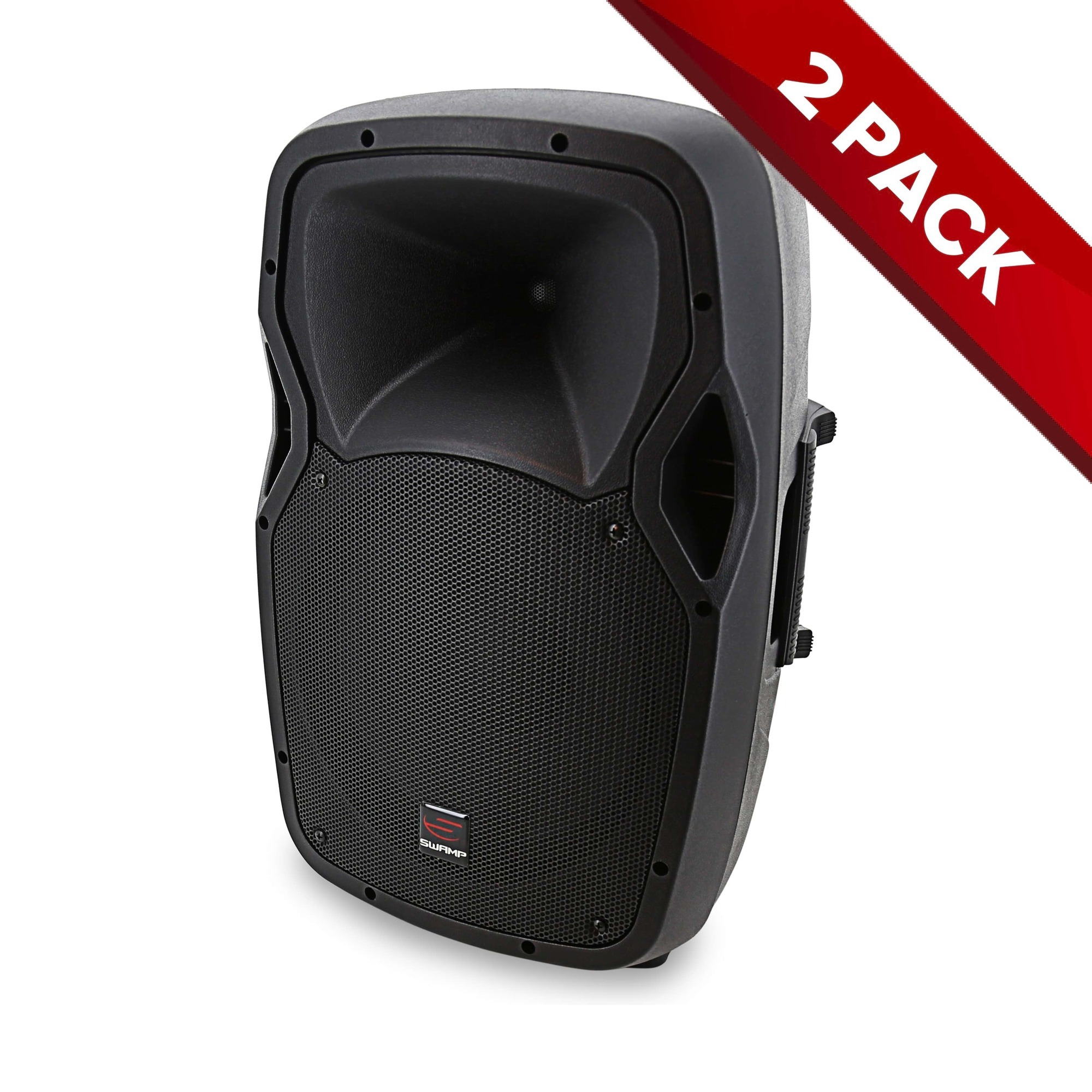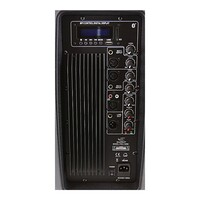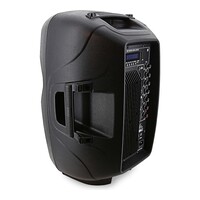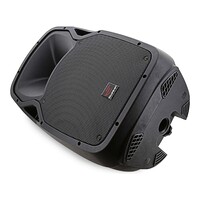 SWAMP PAJ12 2-way, Bi-Amped, 180W RMS Powered PA Speaker
The PAJ12 is SWAMP's all-round workhorse PA speaker, with a bi-amped design that delivers a clear, rounded, full range sound. Featuring direct inputs for microphones and line level audio signals, 2 band EQ control, 180W of power and a monitor option box.
FOH or DJ Speaker
The PAJ12 delivers power of 180W RMS (bi-amp configuration), 250W at peak levels. A pair of PAJ12 offers plenty of thump for pub and club gigs, up to 120 people, suitable for bands or DJ's. Mounts on all standard speaker stands.
Bi-Amped - 150W + 30W RMS
Built with a bi-amped configuration that utilises two individual amplifiers to power the woofer and the tweeter separately, making the amplifiers much more efficient resulting in more volume per watt. Using a carefully designed crossover (splitting of frequencies between the Tweeter and Woofer) ensures a clear mid range and present, but non-piecing top range. All the while layered with a fat bass sound from the 12" woofer, that can be EQ'd to your preference.
Great Monitor / Foldback Speaker
A slanted speaker box design allows the PAJ12 to be used effectively for stage monitoring applications. A precise mid range and flexible EQ control to ward off unwanted feedback, the PAJ12 is sure to keep those stage musicians happy.
3 Channel Internal Mixer
The inbuilt mixer module makes it possible to connect a microphone via a XLR or 1/4"connector. A decent preamp and gain control supports the sound of your microphone. Dual RCA inputs are included to connect a DJ mixer or CD player. Balanced XLR and 1/4" Line Inputs enables a line level signal from a mixer to be sent to the speaker, and the Line Out outputs gives to option to daisy chain the signal onto another speaker.
Features:
Bi-Amped
Versatile Mixing Console
Titanium Driver
12" Speaker
Mic In, DJ/CD In, Line In and Out
2-Band EQ - Bass, Treble
Speaker Stand Mounting Hole (standard 35mm)
Specifications:
Frequency Response: 55Hz-20KHz
Woofer Sensitivity(1M/1W): 102 dB
Woofer Power Rating: 120W RMS/ 220 MAX @ 4Ω
Woofer Frequency Range: 50Hz - 3.5kHz
Tweeter Sensitivity(1M/1W): 106dB
Tweeter Rating Power: 30W RMS/ 50W MAX @ 8Ω
Tweeter Frequency Range: 3kHz a 20kHz
Woofer: 1×12", 2.3" Coil, 1.4kg
Tweeter: 1×4.5"", 1.3" Coil, 0.368kg
Tweeter Driver: Titanium Compression Driver
Dimensions: 580×375×370mm
Weight: 18.96kg
SWAMP 12" Powered Speakers

By:

larry Smith

on 3 August 2016

Just bought 2 of these (with stands). Was hesitant at first ,not knowing the brand, or being able to hear them as I am in Sydney .Sales assistant over the phone was very knowledgeable especially what other brands they could be compared to and what type of 'room' was best suited. Sold me as she uses them personally on her band gigs. Questions/service via email was also most responsive. People know what they are talking about. Will acquire next Mixer from Swamp for sure>




5

(5)