Daphon 5W Portable Battery Powered Guitar Amplifier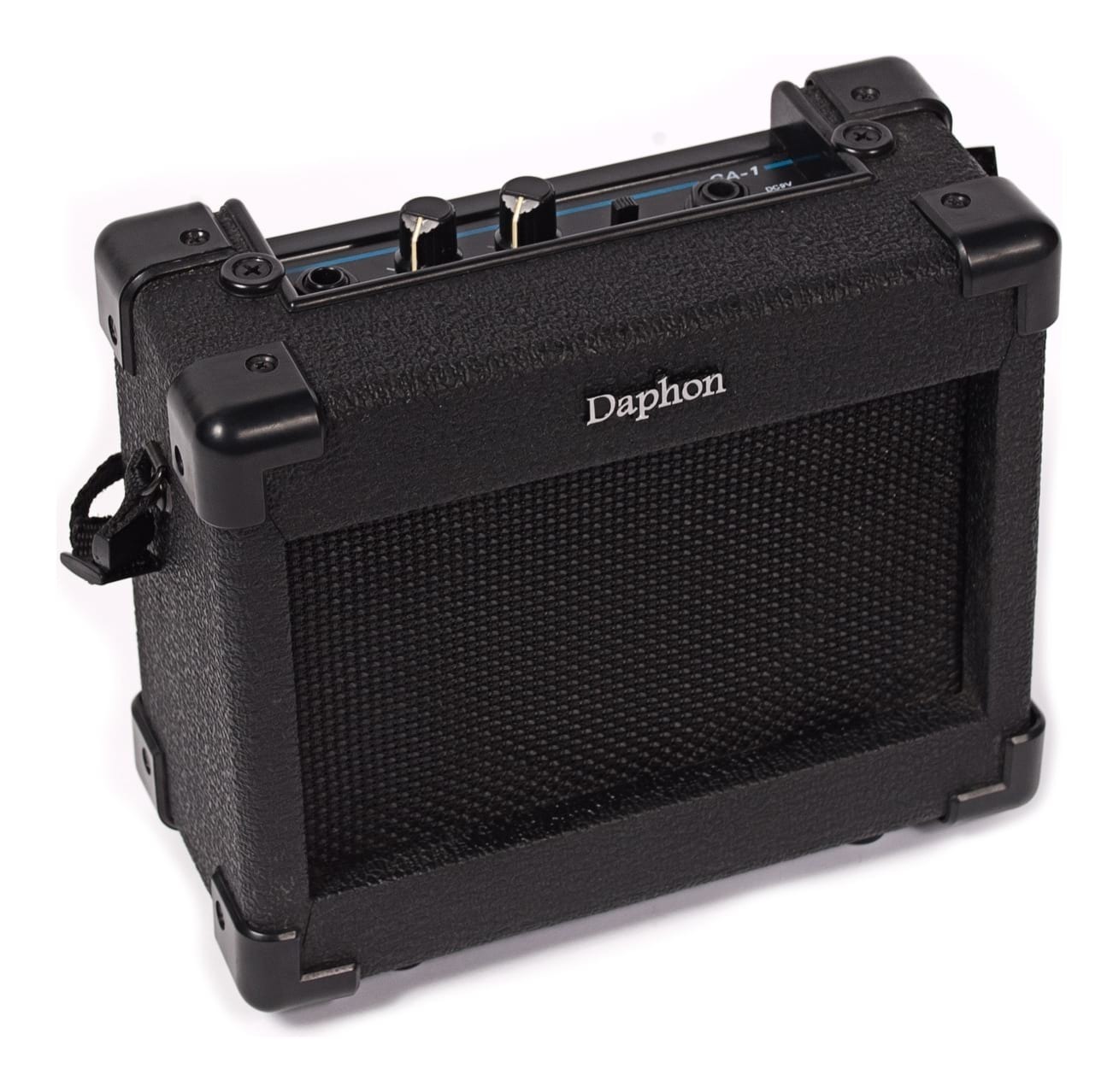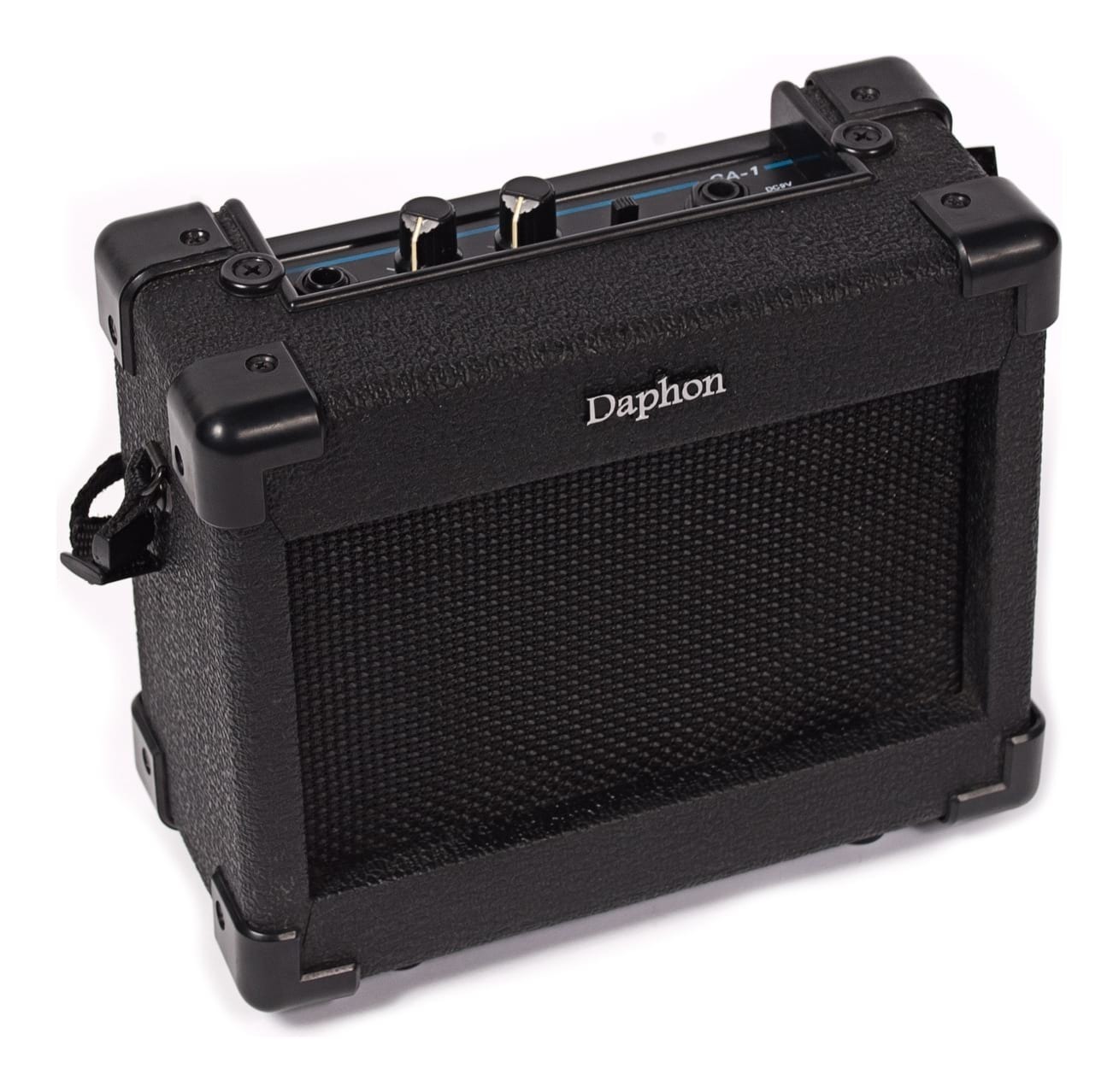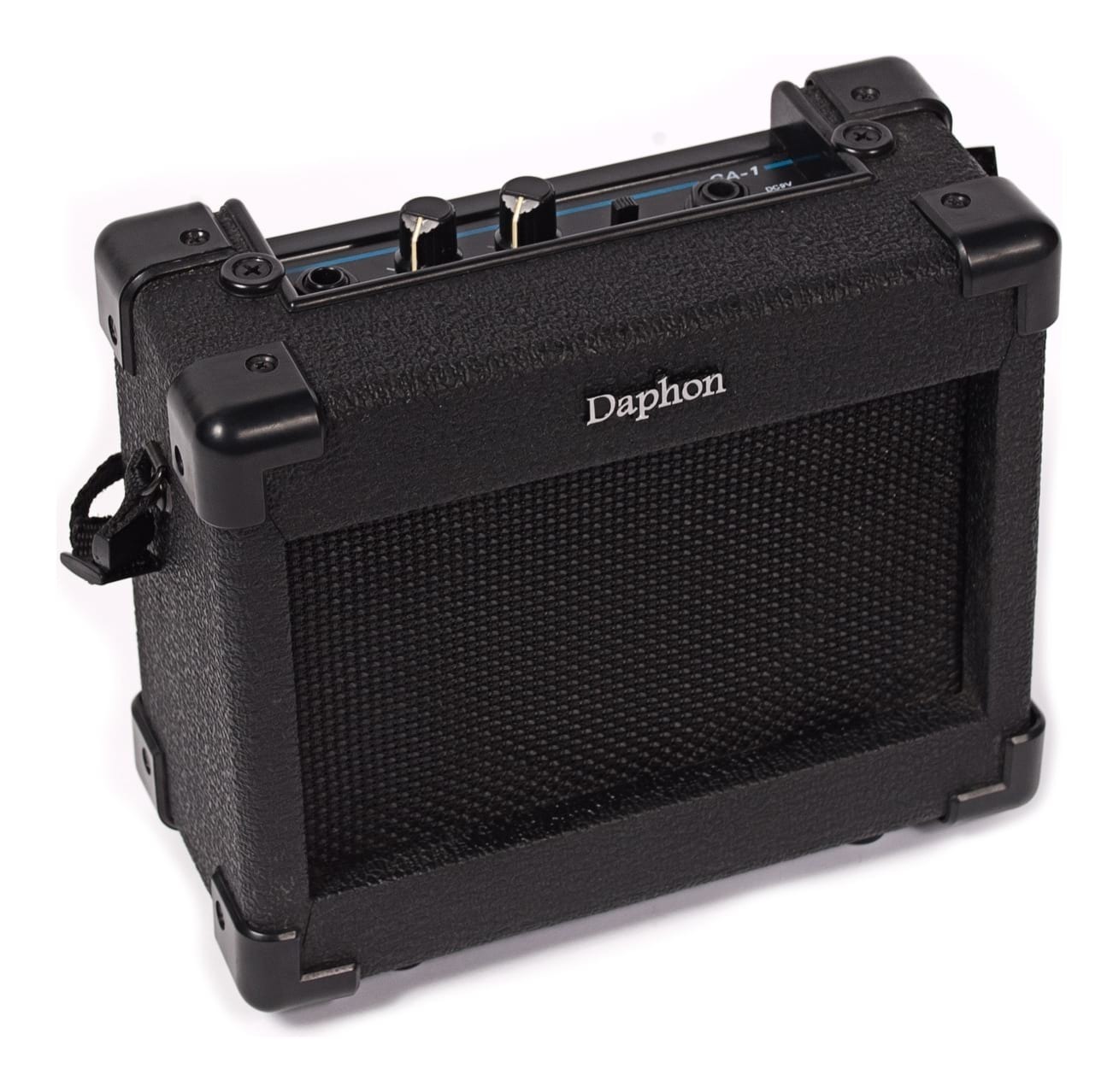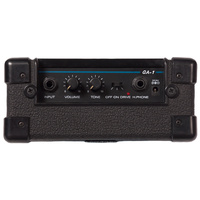 Superb Daphon 5 Watt portable guitar amplifier
Portable Performance Amp
A perfect beginner guitar amp or a busker's best friend. Because of it's battery power you can have amplification wherever you are. The amp has the capacity to produce decent volume and you have control over your sound through tone control. Flick the drive button for a crunchy overdrive. Also suitable for microphones, though an impedance transformer is recommend for best performance.
Hours of Fun on a Single Battery
Runs on a single 9 volt battery (the rectangle type) that can last many hours depending on volume, can also be powered by a 9V ac adapter. The amp is 20cm / 16cm / 8cm in size and a headphone output is included for silent playing.
Music On-The-Go
Also a great portable music speaker. Just plug in your Mp3, Ipod or Discman via the input and you can have access to music wherever you go.
Dimensions: 20cm x 16cm x 8cm
Weight: 1.2kg
Maximum power output: 5W
RMS power output: 2W
A great solution to your portable audio needs.
By:

Paul Van Dijk

on 8 August 2015

Great product, great price, speedy delivery. An very happy with this Amp, great sound for practicing or busking and was surprised at how loud the volume went. A little beauty! :)




5

(5)
By:

Paul Buckless (psb4@bigpond.com)

on

I recently purchased the GA-1 to use with my harmonica. It's a great little portable amp for my needs and Im glad that the guys from Swamp recommended it for my busking needs.




5

(5)